Bible Verse of Encouragement in Hard Times: There are times things in life seem to go downhill. Nothing seems to be working for you. When one thing happens it is followed by another. You feel like God has neglected you.
When struggling, you can read these verses of encouragement in hard times. Always remember to ask God to guide you in the right direction and give you a bright future.
Bible Verse of Encouragement in Hard Times
Isaiah 43:1-2 (NIV)
But now, this is what the Lord says—
he who created you, Jacob,
he who formed you, Israel:
"Do not fear, for I have redeemed you;
I have summoned you by name; you are mine.
When you pass through the waters, I will be with you; and when you pass through the rivers, they will not sweep over you. When you walk through the fire, you will not be burned; the flames will not set you ablaze.
Deuteronomy 31:6 (NIV)
Be strong and courageous. Do not be afraid or terrified because of them, for the Lord your God goes with you; he will never leave you nor forsake you."
Romans 8:18 (NIV) – Present Suffering and Future Glory
I consider that our present sufferings are not worth comparing with the glory that will be revealed in us.
Psalm 37:5 (NIV)
Commit your way to the Lord; trust in him and he will do this:
Ecclesiastes 3:1 (NIV) – A Time for Everything
There is a time for everything, and a season for every activity under the heavens:
You May also Like: Bible Verses about Prayer during Hard Times
Isaiah 41:10 (NIV)
So do not fear, for I am with you; do not be dismayed, for I am your God.
I will strengthen you and help you; I will uphold you with my righteous right hand.
Joshua 1:9 (NIV)
Have I not commanded you? Be strong and courageous. Do not be afraid; do not be discouraged, for the LORD your God will be with you wherever you go."
Jeremiah 29:11 (NIV)
For I know the plans I have for you," declares the Lord, "plans to prosper you and not to harm you, plans to give you hope and a future.
Philippians 4:13 (NIV)
I can do all this through him who gives me strength.
Psalm 91:4 (NIV)
He will cover you with his feathers, and under his wings you will find refuge; his faithfulness will be your shield and rampart.
Psalm 62:1-2 (NIV)
Truly my soul finds rest in God; my salvation comes from him.
Truly he is my rock and my salvation; he is my fortress, I will never be shaken.
Proverbs 3:5-6 (NIV)
Trust in the Lord with all your heart and lean not on your own understanding; in all your ways submit to him, and he will make your paths straight.
Matthew 6:34 (NIV)
Therefore do not worry about tomorrow, for tomorrow will worry about itself. Each day has enough trouble of its own.
Read: Encouraging Scriptures for Mothers
Psalm 9:9-10
The LORD is a refuge for the oppressed, a stronghold in times of trouble.
Those who know your name trust in you, for you, LORD, have never forsaken those who seek you.
Zephaniah 3:17 (NIV)
The Lord your God is with you, the Mighty Warrior who saves. He will take great delight in you; in his love he will no longer rebuke you, but will rejoice over you with singing."
Psalm 55:22 (NIV)
Cast your cares on the LORD and he will sustain you; he will never let the righteous be shaken.
Isaiah 26:3-4
You will keep in perfect peace those whose minds are steadfast, because they trust in you.
Trust in the LORD forever, for the LORD, the LORD himself, is the Rock eternal.
Deuteronomy 31:8
The LORD himself goes before you and will be with you; he will never leave you nor forsake you. Do not be afraid; do not be discouraged."
Job 1:20-22 (NIV)
20 At this, Job got up and tore his robe and shaved his head. Then he fell to the ground in worship 21 and said:
"Naked I came from my mother's womb, and naked I will depart. The Lord gave and the Lord has taken away; may the name of the Lord be praised."
In all this, Job did not sin by charging God with wrongdoing.
1 Peter 5:7-8 (NIV)
Cast all your anxiety on him because he cares for you. Be alert and of sober mind. Your enemy the devil prowls around like a roaring lion looking for someone to devour.
Read: Encouraging Bible Verses
James 4:7  (NIV)
Submit yourselves, then, to God. Resist the devil, and he will flee from you.
Romans 5:3-4 (NIV)
Not only so, but we[a] also glory in our sufferings, because we know that suffering produces perseverance; perseverance, character; and character, hope.
Ephesians 2:10 (NIV)
For we are God's handiwork, created in Christ Jesus to do good works, which God prepared in advance for us to do.
Daniel 3:23-26 (NIV)
And these three men, firmly tied, fell into the blazing furnace.
Then King Nebuchadnezzar leaped to his feet in amazement and asked his advisers, "Weren't there three men that we tied up and threw into the fire?"
They replied, "Certainly, Your Majesty."
He said, "Look! I see four men walking around in the fire, unbound and unharmed, and the fourth looks like a son of the gods."
Nebuchadnezzar then approached the opening of the blazing furnace and shouted, "Shadrach, Meshach and Abednego, servants of the Most High God, come out! Come here!"
So Shadrach, Meshach and Abednego came out of the fire,
Isaiah 46:10 New International Version (NIV)
I make known the end from the beginning, from ancient times, what is still to come. I say, 'My purpose will stand, and I will do all that I please.'
Psalm 66:12 (NIV)
You let people ride over our heads; we went through fire and water, but you brought us to a place of abundance.
Acts 17:28 (NIV)
'For in him we live and move and have our being.'[a] As some of your own poets have said, 'We are his offspring.'
Psalm 50:15 (NIV)
and call on me in the day of trouble; I will deliver you, and you will honor me."
Psalm 139:1-2 (NIV)
You have searched me, Lord, and you know me. You know when I sit and when I rise; you perceive my thoughts from afar.
Psalm 145:18-19 New International Version (NIV)
The Lord is near to all who call on him, to all who call on him in truth. He fulfills the desires of those who fear him;
he hears their cry and saves them.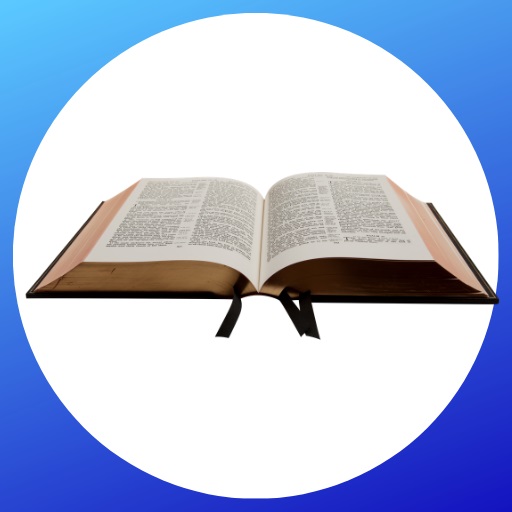 Mzuri Springs provides you with free study guides, devotionals, useful articles, and more