Find Bible verses about anointing oil. Read the scriptures on what the bible says about anointing oil. There are a number of verses that show anointing oil as used to anoint God's People.
Bible Verses about Anointing Oil
Mark 6:13
They drove out many demons and anointed many sick people with oil and healed them.
Exodus 29:7
Take the anointing oil and anoint him by pouring it on his head.
James 5:14-16 (NIV)
Is anyone among you sick? Let them call the elders of the church to pray over them and anoint them with oil in the name of the Lord. And the prayer offered in faith will make the sick person well; the Lord will raise them up. If they have sinned, they will be forgiven. Therefore confess your sins to each other and pray for each other so that you may be healed. The prayer of a righteous person is powerful and effective.
Hebrews 1:9
You have loved righteousness and hated wickedness; therefore God, your God, has set you above your companions by anointing you with the oil of joy."
Exodus 25:6
olive oil for the light; spices for the anointing oil and for the fragrant incense;
You might also Like: Anointing Scriptures in the Bible
Leviticus 8:12 (NIV)
He poured some of the anointing oil on Aaron's head and anointed him to consecrate him.
2 Samuel 14:2 King James Version (KJV)
And Joab sent to Tekoah, and fetched thence a wise woman, and said unto her, I pray thee, feign thyself to be a mourner, and put on now mourning apparel, and anoint not thyself with oil, but be as a woman that had a long time mourned for the dead:
1 John 2:27
As for you, the anointing you received from him remains in you, and you do not need anyone to teach you. But as his anointing teaches you about all things and as that anointing is real, not counterfeit—just as it has taught you, remain in him.
Psalm 45:7 (KJV)
Thou lovest righteousness, and hatest wickedness: therefore God, thy God, hath anointed thee with the oil of gladness above thy fellows.
Read: Bible Verses about Spirituality
Luke 7:46 (KJV)
My head with oil thou didst not anoint: but this woman hath anointed my feet with ointment.
Isaiah 61:1
The Spirit of the Sovereign Lord is on me, because the Lord has anointed me to proclaim good news to the poor. He has sent me to bind up the brokenhearted, to proclaim freedom for the captives and release from darkness for the prisoners
Ruth 3:3 (KJV)
Wash thyself therefore, and anoint thee, and put thy raiment upon thee, and get thee down to the floor: but make not thyself known unto the man, until he shall have done eating and drinking.
1 Samuel 16:13 (NIV)
So Samuel took the horn of oil and anointed him in the presence of his brothers, and from that day on the Spirit of the LORD came powerfully upon David. Samuel then went to Ramah.
Psalm 23:5 (NIV)
You prepare a table before me in the presence of my enemies.
You anoint my head with oil; my cup overflows.
Exodus 40:9
"Take the anointing oil and anoint the tabernacle and everything in it; consecrate it and all its furnishings, and it will be holy.
Exodus 28:41 (NIV)
After you put these clothes on your brother Aaron and his sons, anoint and ordain them. Consecrate them so they may serve me as priests.
Leviticus 8:30 (KJV)
And Moses took of the anointing oil, and of the blood which was upon the altar, and sprinkled it upon Aaron, and upon his garments, and upon his sons, and upon his sons' garments with him; and sanctified Aaron, and his garments, and his sons, and his sons' garments with him.
Deuteronomy 28:40 (KJV)
Thou shalt have olive trees throughout all thy coasts, but thou shalt not anoint thyself with the oil; for thine olive shall cast his fruit.
Psalm 92:10 (KJV)
But my horn shalt thou exalt like the horn of an unicorn: I shall be anointed with fresh oil.
Exodus 30:22-25 (NIV)
Anointing Oil
Then the Lord said to Moses, "Take the following fine spices: 500 shekels[a] of liquid myrrh, half as much (that is, 250 shekels) of fragrant cinnamon, 250 shekels[b] of fragrant calamus, 500 shekels of cassia—all according to the sanctuary shekel—and a hin[c] of olive oil. Make these into a sacred anointing oil, a fragrant blend, the work of a perfumer. It will be the sacred anointing oil.
Exodus 29:21 (NIV)
And take some blood from the altar and some of the anointing oil and sprinkle it on Aaron and his garments and on his sons and their garments. Then he and his sons and their garments will be consecrated.
Exodus 30:29-31 (NIV)
You shall consecrate them so they will be most holy, and whatever touches them will be holy.
"Anoint Aaron and his sons and consecrate them so they may serve me as priests. Say to the Israelites, 'This is to be my sacred anointing oil for the generations to come.
Exodus 31:11
And the anointing oil and fragrant incense for the Holy Place. They are to make them just as I commanded you.
1 Chronicles 29:22 (NIV)
They ate and drank with great joy in the presence of the Lord that day. Then they acknowledged Solomon son of David as king a second time, anointing him before the Lord to be ruler and Zadok to be priest
Numbers 4:16 (NIV)
"Eleazar son of Aaron, the priest, is to have charge of the oil for the light, the fragrant incense, the regular grain offering and the anointing oil. He is to be in charge of the entire tabernacle and everything in it, including its holy furnishings and articles."
Leviticus 21:9-12 (NIV)
"'If a priest's daughter defiles herself by becoming a prostitute, she disgraces her father; she must be burned in the fire.
"'The high priest, the one among his brothers who has had the anointing oil poured on his head and who has been ordained to wear the priestly garments, must not let his hair become unkempt[a] or tear his clothes. He must not enter a place where there is a dead body. He must not make himself unclean, even for his father or mother, nor leave the sanctuary of his God or desecrate it, because he has been dedicated by the anointing oil of his God. I am the Lord.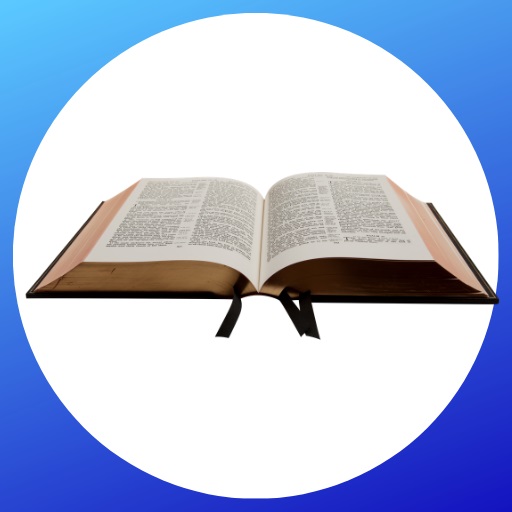 Mzuri Springs provides you with free study guides, devotionals, useful articles, and more