Bible Verses About Courage: Below are bible verses that encourage us to be courageous in case of hard times.
As Christians, God created us to be the best we can be, not being held by fear or anything. In the Bible, several people were afraid, some of them include Moses-he feared appearing before Pharaoh, Gideon feared facing the Midianites, Joshua feared leading the children of Israel into promised land, etc. In all these cases God's word came to them to have courage and not fear.
The bible verses about courage are meant to encourage us to become the best that God wants us to be. In most cases the devil is a liar, he will accuse Christians of the previous mistake in their life and then pin them down. He makes sure that in most cases we get self-pity and lose value in us.
To help you gain back your courage look at below Bible verses about courage and believe in God's word and everything will not be the same.
Bible Verses about Courage
Joshua 1:9 – God demand us to have courage
9 Have I not commanded you? Be strong and courageous. Do not be afraid; do not be discouraged, for the Lord your God will be with you wherever you go." NIV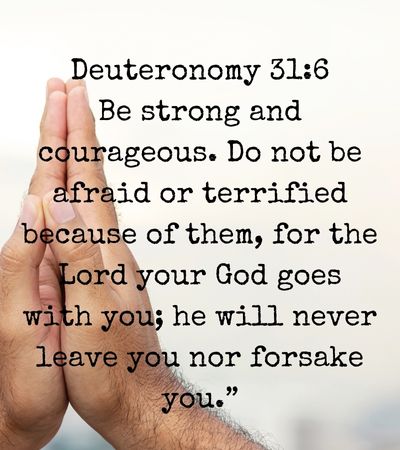 John 16:33 – Jesus' victory over the world gives us courage that we shall also overcome
33 "I have told you these things, so that in me you may have peace. In this world you will have trouble. But take heart! I have overcome the world. (NIV)
Acts 4:31 – God's Holy Spirit fills us with courage
31 After they prayed, the place where they were meeting was shaken. And they were all filled with the Holy Spirit and spoke the word of God boldly.(NIV)
Psalm 27:1 – Have courage that when God is with you there is nothing to fear 
The Lord is my light and my salvation—whom shall I fear?
The Lord is the stronghold of my life— of whom shall I be afraid?
1 Corinthians 16:13 – Through faith we can gain courage
13 Be on your guard; stand firm in the faith; be courageous; be strong. (NIV)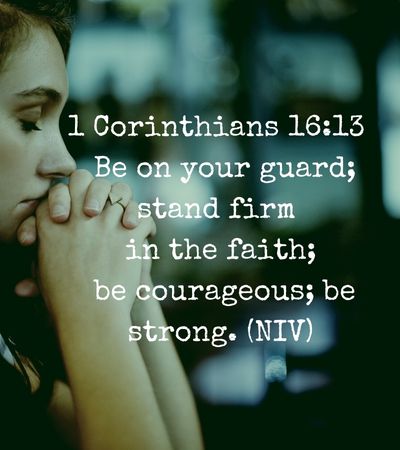 Psalm 91:5-7 – Have courage even through many adversities nothing will harm you
5 You will not fear the terror of night, nor the arrow that flies by day,
6 nor the pestilence that stalks in the darkness, nor the plague that destroys at midday.
7 A thousand may fall at your side, ten thousand at your right hand, but it will not come near you (NIV)
Bible Quotes About Courage
Like David told Solomon to have courage, let's have that unmoved faith in God
1 Chronicles 28:20 
20 David also said to Solomon his son, "Be strong and courageous, and do the work. Do not be afraid or discouraged, for the Lord God, my God, is with you. He will not fail you or forsake you until all the work for the service of the temple of the Lord is finished. NIV
God does not give us the spirit of fear but of courage and power
2 Timothy 1:7
For the Spirit God gave us does not make us timid, but gives us power, love, and self-discipline. (2 Timothy 1:7)
Read: Encouraging Scriptures for Mothers
Joshua 1:7
7 "Be strong and very courageous. Be careful to obey all the law my servant Moses gave you; do not turn from it to the right or to the left, that you may be successful wherever you go-NIV
Have courage the will hold you in His righteous hands
Isaiah 41:10
10 So do not fear, for I am with you; do not be dismayed, for I am your God. I will strengthen you and help you; I will uphold you with my righteous right hand.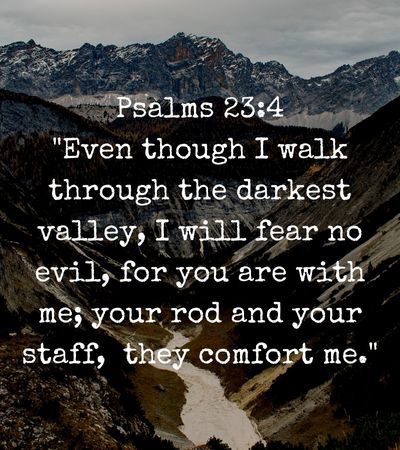 Our encounter with the Lord should bring courage
Judges 6:22-23
22 When Gideon realized that it was the angel of the Lord, he exclaimed, "Alas, Sovereign Lord! I have seen the angel of the Lord face to face!"
23 But the Lord said to him, "Peace! Do not be afraid. You are not going to die."
Verses About Courage
Have courage in the Lord promise- He will be with you
Deuteronomy 31:6-8
6 Be strong and courageous. Do not be afraid or terrified because of them, for the Lord your God goes with you; he will never leave you nor forsake you."
7 Then Moses summoned Joshua and said to him in the presence of all Israel, "Be strong and courageous, for you must go with this people into the land that the Lord swore to their ancestors to give them, and you must divide it among them as their inheritance.
8 The Lord himself goes before you and will be with you; he will never leave you nor forsake you. Do not be afraid; do not be discouraged." NIV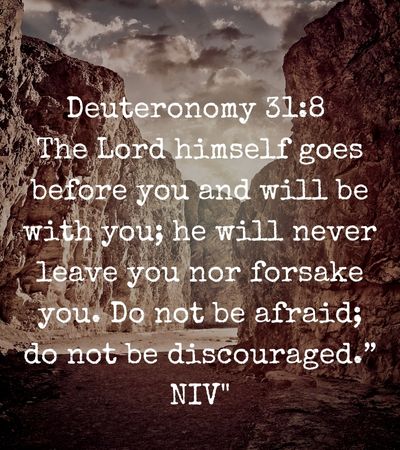 Do not be afraid, even in evil times have courage in God
Psalms 23:4
4 Even though I walk through the darkest valley, I will fear no evil, for you are with me;
your rod and your staff,   they comfort me.
No weapon meant to harm you will get you
Isaiah 54:17
no weapon forged against you will prevail, and you will refute every tongue that accuses you.
This is the heritage of the servants of the Lord, and this is their vindication from me,"
declares the Lord.
Bible Verses On Courage and Perseverance
Having courage in God will never bring you shame
  Isaiah 54:4
"Do not be afraid; you will not be put to shame. Do not fear disgrace; you will not be humiliated. You will forget the shame of your youth and remember no more the reproach of your widowhood.
Jesus give peace, not fear so be courageous
 John 14:27
Peace I leave with you; my peace I give you. I do not give to you as the world gives. Do not let your hearts be troubled and do not be afraid. (John 14:27)
In all times have courage, only fear God
Matthew 10:28
8 Do not be afraid of those who kill the body but cannot kill the soul. Rather, be afraid of the One who can destroy both soul and body in hell.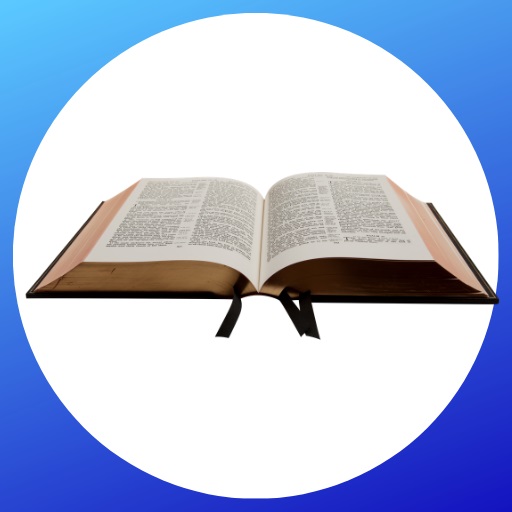 Mzuri Springs provides you with free study guides, devotionals, useful articles, and more