Bible Verses about Prayer during Hard Times: Ever felt like God is silent when you are going through hard times? What does the Bible say about trusting God in difficult times?
Every time we go through hard times it is good to have in our mind some of the bible verses about prayer during hard times. There are lots of bible verses about not giving up in hard times. Biblical encouragement is very important especially when the hard time comes and there is no one to give us that hope.
In addition to encouraging you, these bible verses about prayer during hard times can be sent to your loved ones when they are going through difficult moments.
Bible Verses about Prayer during Hard Times
Below are bible verses about hope in hard times with explanation
1. Even through hard times the Lord is with us
Christians can always be assured that God is always with them. Nothing can separate us from the love of God, not even hardships. Just have a look at the below bible verse that can guide you on prayers during hard times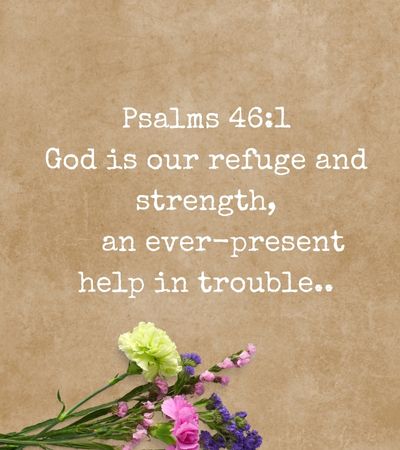 Romans 8:35
Who shall separate us from the love of Christ? Shall trouble or hardship or persecution or famine or nakedness or danger or sword?
Psalms 46:1-3
God is our refuge and strength, an ever-present help in trouble. Therefore we will not fear, though the earth give way and the mountains fall into the heart of the sea, though its waters roar and foam and the mountains quake with their surging.(NIV)
2. You are an overcomer through Christ
Sometimes becoming a conqueror may seem impossible, but when you look at the word of God, you are reminded that you are an overcomer through the hardship you face.
John 16:33
"I have told you these things, so that in me you may have peace. In this world you will have trouble. But take heart! I have overcome the world."(NIV)
Read: List of Answered Prayers In The Bible
1 Corinthians 10:13
No temptation[a] has overtaken you except what is common to mankind. And God is faithful; he will not let you be tempted[b] beyond what you can bear. But when you are tempted, he will also provide a way out so that you can endure it (NIV)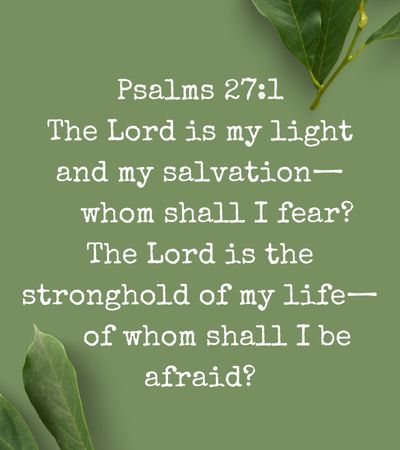 3. God is our refuge during the hard times
During hardships, the word of God reminds us that he is our refuge where we can run to in every time of need.
Isaiah 41:10
So do not fear, for I am with you; do not be dismayed, for I am your God. I will strengthen you and help you; I will uphold you with my righteous right hand (NIV)
Read: Prayer Point for Financial Breakthrough
Christian Quotes About Hard Times
"When Simon drew his attention from Jesus, he started to sink. Simon sunk until Jesus takes him by the hand."
"When the raging storms are getting to you, remember that Jesus has ensured they will not sweep you away. Hold on" Charles Spurgeon
"The same fire that hardens the eggs, is the same that softens the beans, don't let your trials define you"
"It is a sweet mercy to have to go through the floods, if some filthiness may thereby be removed."
"To descend may sometimes be the shortest way to ascend."
"Overcomers don't quit, keep pressing"
"Even in darkest times, don't fear to sing. Your victory will come with your song."
During troubled find a song, in our singing, God is glorified. He also loves to hear his people sing in the night."
"Our faith in the Lord will grow more during the difficult times. It is in the ranging storms where we learn to hold on to our anchor Jesus Christ.
"You were created to be the overcomer. Not the victim, but the victor. You have the most powerful force in the universe on the inside." Joel Osteen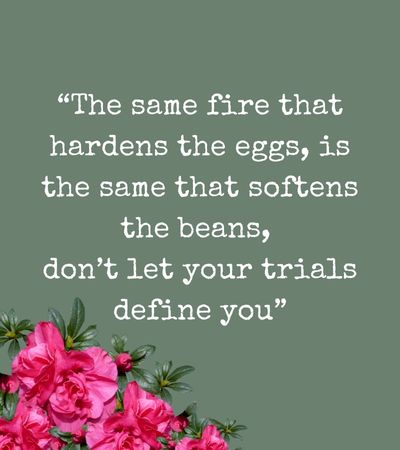 "The presence of silence is not the absence of the answer, the calmness of water never symbolized the absence of a crocodile, stay focused you are an overcomer"
"In my strength alone, I can be defeated. When I walk in the Spirit, I can't be defeated. I am an Overcomer because of Christ!" Alicia
"Don't get blinded by the goals you haven't accomplished yet, the Lord has brought you this far. You are a product of true grace"
Prayer in Times of Trouble Bible Verse
Psalm 32:7-8
You are my hiding place; you will protect me from trouble and surround me with songs of deliverance.
I will instruct you and teach you in the way you should go; I will counsel you with my loving eye on you. (NIV)
Psalm 9:9-10
The Lord is a refuge for the oppressed, a stronghold in times of trouble.
Those who know your name trust in you, for you, Lord, have never forsaken those who seek you (NIV)
Deuteronomy 33:27
The eternal God is your refuge, and underneath are the everlasting arms. He will drive out your enemies before you, saying, 'Destroy them!'(NIV)
Read: Scriptures to Use When Praying
4. In hard times the Lord is our strength
As the children of God, we have the assurance that the Lord is our strength. There are bible verses that remind us how the Lord will give us strength in hard times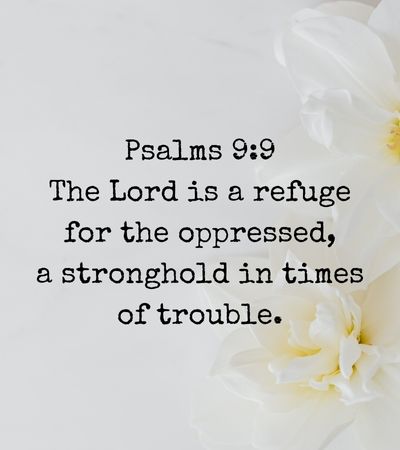 Exodus 15:2
"The Lord is my strength and my defense; he has become my salvation. He is my God, and I will praise him, my father's God, and I will exalt him. (NIV)
Isaiah 40:31
but those who hope in the Lord will renew their strength. They will soar on wings like eagles; they will run and not grow weary, they will walk and not be faint. (NIV)
Trusting God in Difficult Times Bible Verses
5. Do not fear during hardship God is with you
Fear not, no matter what you are going through the LORD your our present help in times of need. Fear is one of the weapons used by the devil to bring Christians into failure. But as we look at bible verses about prayer during hard times there are verses that talk about finding courage in the Lord and not fearing
Isaiah 43:1-2
But now, this is what the Lord says— he who created you, Jacob, he who formed you, Israel: "Do not fear, for I have redeemed you; I have summoned you by name; you are mine.
When you pass through the waters, I will be with you; and when you pass through the rivers, they will not sweep over you. When you walk through the fire, you will not be burned; the flames will not set you ablaze (NIV)
1 Timothy 6:12
Fight the good fight of the faith. Take hold of the eternal life to which you were called when you made your good confession in the presence of many witnesses
Philippians 4:6-7
Do not be anxious about anything, but in every situation, by prayer and petition, with thanksgiving, present your requests to God.
And the peace of God, which transcends all understanding, will guard your hearts and your minds in Christ Jesus. (NIV)
2 Timothy 1:7
For God has not given us a spirit of fear, but of power and of love and of a sound mind. (NKJV)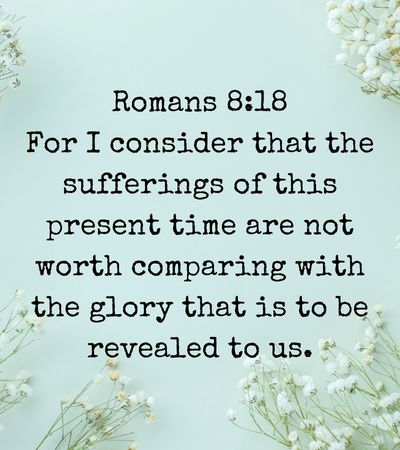 Psalms 27:1-3
The Lord is my light and my salvation; Whom shall I fear? The Lord is the strength of my life; Of whom shall I be afraid?
When the wicked came against me To eat up my flesh, My enemies and foes, They tumbled and fell.
Though an army may encamp against me, My heart shall not fear; Though war may rise against me, In this I will be confident. (NKJV)
Bible Verses about Prayer During Difficult Times
6. Hard ships are meant to make us strong
God uses different ways to make us strong. At times he can use hardship to build our character and have faith in Him
Romans 5:3-4
And not only that, but we also glory in tribulations, knowing that tribulation produces perseverance;
and perseverance, character; and character, hope. (NKJV).
Joshua 1:9
Be strong and courageous; do not be frightened or dismayed, for the Lord your God is with you wherever you go.
7. How we are to prayer during hard times
There are several instances on how we are to pray during hardships. We look at examples in the bible of how those persecuted or faced hardships prayed.
Acts 12:5
Peter was therefore kept in prison, but constant prayer was offered to God for him by the church (NKJV)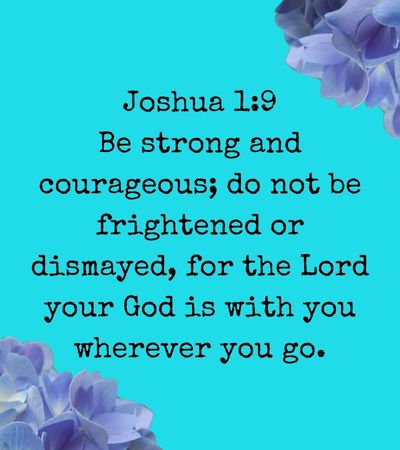 Acts 16:22-25
Then the multitude rose up together against them, and the magistrates tore off their clothes and commanded them to be beaten with rods.
And when they had laid many stripes on them, they threw them into prison, commanding the jailer to keep them securely.
Having received such a charge, he put them into the inner prison and fastened their feet in the stocks.
But at midnight Paul and Silas were praying and singing hymns to God, and the prisoners were listening to them (NKJV)
Bible Verses to Get Through Hard Times
Proverbs 18:10
The name of the Lord is a strong tower; the righteous run into it and are safe.
1 Peter 5:7
Casting all your anxieties on him, because he cares for you.
Romans 8:18
For I consider that the sufferings of this present time are not worth comparing with the glory that is to be revealed to us.
Mark 9:23
And Jesus said to him, "'If you can'! All things are possible for one who believes."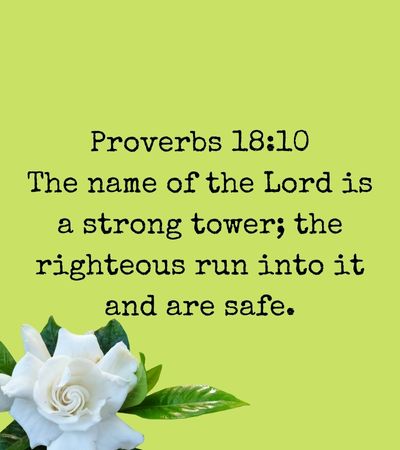 Read Also: Scriptures on Being Strong
John 14:27
Peace I leave with you; my peace I give you. I do not give to you as the world gives. Do not let your hearts be troubled and do not be afraid. (NIV)
Prayers During Hard Times
"Thank you God for you are the present time in times of need. You are our refuge and anchor when the raging storms come into our lives. I believe that You who began the good works in me will bring every good thing into pass. Help me God overcome the difficulties i am facing in my life. I cannot do without you.
Lord, may you sufficient grace and mercy be upon. Hide in me in your wings of Love. Help me learn the best lessons from the difficult times I am going through. I believe will overcome everything through Christ who strengthens me. I pray believing and trusting in the name of Jesus, amen."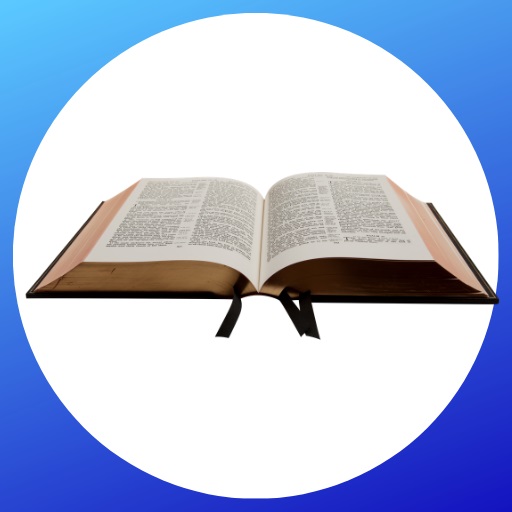 Mzuri Springs provides you with free study guides, devotionals, useful articles, and more