God Will Fight Your Battles Scripture: Are you going through a difficult a battle in your life? At times the battle becomes tough and we wonder what to do. During these tough times it is good to understand that God will fight your battles. Throughout scriptures there are instances and verses that show how God fought the battle for His people.
Letting the Lord fight your battles requires that you call upon Him and be willing to follow His will. As you read below verses on how God will fight your battles hope you will learn something.
God Will Fight Your Battles Scripture
Exodus 14:14 –The fight against Pharaoh Army and Israelites at Red sea
"The Lord will fight for you, and you shall hold your peace."(NKJV)"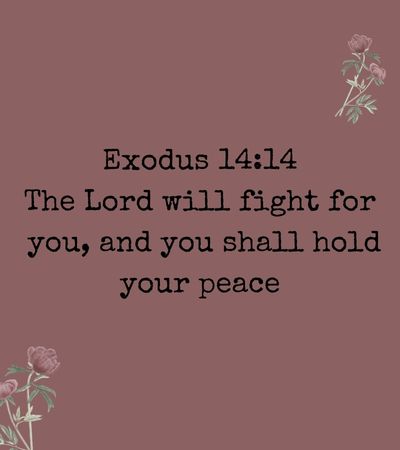 Judges 7:20-22 –The intervention of God in the battle between Gideon and Midianites
"The three companies blew the trumpets and smashed the jars. Grasping the torches in their left hands and holding in their right hands the trumpets they were to blow, they shouted, "A sword for the Lord and for Gideon!" 21 While each man held his position around the camp, all the Midianites ran, crying out as they fled.
When the three hundred trumpets sounded, the Lord caused the men throughout the camp to turn on each other with their swords. The army fled to Beth Shittah toward Zererah as far as the border of Abel Meholah near Tabbath." (NIV)
2 Chronicles 20:15 & 17 – The battle between Jehoshaphat and children of Ammon, Moab and Mount Seir
"And he said, "Listen, all you of Judah and you inhabitants of Jerusalem, and you, King Jehoshaphat! Thus says the Lord to you: 'Do not be afraid nor dismayed because of this great multitude, for the battle is not yours, but God's.
17. You will not need to fight in this battle. Position yourselves, stand still and see the salvation of the Lord, who is with you, O Judah and Jerusalem!' Do not fear or be dismayed; tomorrow go out against them, for the Lord is with you."(NKJV)
Read: Promises of God List
Judges 4:13-14 – God intervention for Deborah and Barak in the fight against Sisera
So Sisera gathered together all his chariots, nine hundred chariots of iron, and all the people who were with him, from Harosheth Hagoyim to the River Kishon.
Then Deborah said to Barak, "Up! For this is the day in which the Lord has delivered Sisera into your hand. Has not the Lord gone out before you?" So Barak went down from Mount Tabor with ten thousand men following him. (NKJV)
God Will Go Before You to Fight Your Battles
Deuteronomy 20:4
For the Lord your God is the one who goes with you to fight for you against your enemies to give you victory."(NIV)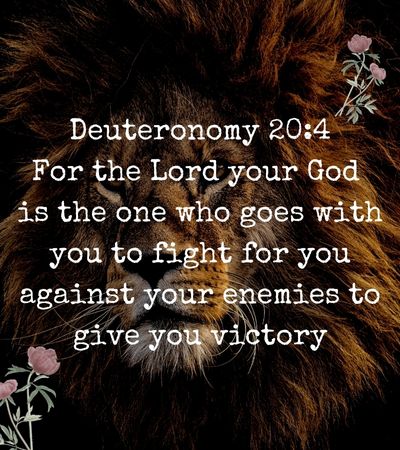 Deuteronomy 3:22
You shall not fear them, for it is the Lord your God who fights for you.'
Deuteronomy 1:30
The Lord your God, who is going before you, will fight for you, as he did for you in Egypt, before your very eyes, (NIV)
Through God you will conqueror all your battles
Romans 8:37
Yet in all these things we are more than conquerors through Him who loved us.
Even in battle the enemies weapons will not harm you
Isaiah 54:17
No weapon forged against you will prevail, and you will refute every tongue that accuses you. This is the heritage of the servants of the Lord, and this is their vindication from me," declares the Lord.
Let God Fight Your Battles Scripture
Read: Psalms 40 NKJV
Psalms 44:5
Through you we push back our enemies; through your name we trample our foes (NIV)
Psalms 34:17
The righteous cry out, and the LORD hears them; he delivers them from all their troubles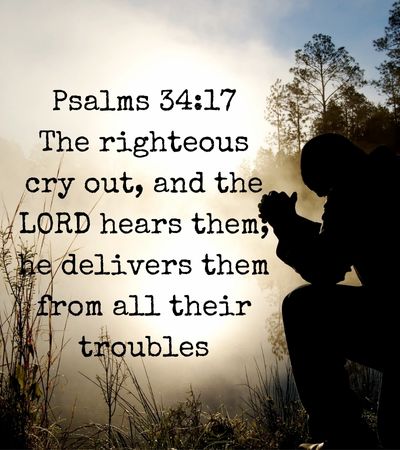 Romans 8:31
What, then, shall we say in response to these things? If God is for us, who can be against us? (NIV)
Exodus 15:3
The Lord is a warrior; the Lord is his name.
Bible Verses About God Fighting Our Battles
Deuteronomy 9:3
But be assured today that the Lord your God is the one who goes across ahead of you like a devouring fire. He will destroy them; he will subdue them before you. And you will drive them out and annihilate them quickly, as the Lord has promised you.
Isaiah 43:2
When you pass through the waters, I will be with you; and when you pass through the rivers, they will not sweep over you. When you walk through the fire, you will not be burned; the flames will not set you ablaze
Isaiah 41:10
So do not fear, for I am with you; do not be dismayed, for I am your God.
I will strengthen you and help you; I will uphold you with my righteous right hand.
Luke 10:19-20
I have given you authority to trample on snakes and scorpions and to overcome all the power of the enemy; nothing will harm you.
However, do not rejoice that the spirits submit to you, but rejoice that your names are written in heaven."
Psalms 144:1
Praise be to the Lord my Rock, who trains my hands for war, my fingers for battle. (NIV)
Read: List of Answered Prayers In The Bible
Scripture About the Lord Fighting Your Battles
Psalm 91:1-3
1. Whoever dwells in the shelter of the Most High will rest in the shadow of the Almighty.
2. I will say of the Lord, "He is my refuge and my fortress, my God, in whom I trust."
3. Surely he will save you from the fowler's snare and from the deadly pestilence.
1 John 4:4
You, dear children, are from God and have overcome them, because the one who is in you is greater than the one who is in the world
To win a battle put on the full armor of God
Ephesians 6:10-12
Finally, be strong in the Lord and in his mighty power.
Put on the full armor of God, so that you can take your stand against the devil's schemes.
For our struggle is not against flesh and blood, but against the rulers, against the authorities, against the powers of this dark world and against the spiritual forces of evil in the heavenly realms
God will fight your battles scripture
Read: Bible Verses about Courage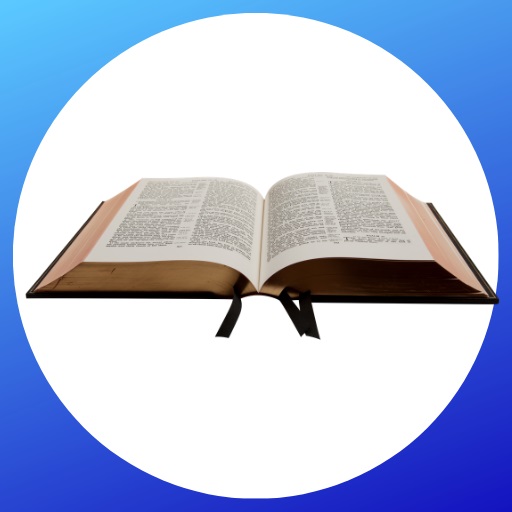 Mzuri Springs provides you with free study guides, devotionals, useful articles, and more