Merry Christmas and Happy New Year Wishes: Best greetings and Wonderful wishes for this year's Merry Christmas and a happy new year 2023. The joy in this period can be seen in people's faces. As you send your Christmas gifts include your magical and cheerful Christmas wishes including happy new year's messages for 2023.
Below are beautiful Christmas messages that you can send to your loved ones.
Merry Christmas and Happy New Year Wishes
Merry Christmas to you! During this special day, I hope you will find new dreams and joy to celebrate the far you have come. I wish you a more successful 2023.
As the whole world rejoices, I take the opportunity to wish you a peaceful and calm day. As Christ brought peace on earth, may His light shine on you. Merry Christmas and happy new year!
It's another beautiful Christmas day. May tender memories be created for you on this special day. As you usher the year 2023, may the new year come with joy and prosperity.
On this cheerful day, and all through the new year, may your life be packed with love and unforgettable smiles. All the best.
Merry Christmas mum, my Christmas day with you is the most longed-for day of the year. I pray the coming new year will be blessed and joyful.
It is another time to hear your lovely voice sing your favorite carol. Thank you for always giving me a reason to come home every Christmas. Cheers to a wonderful Christmas day and a blessed year 2023!
Merry Christmas to you, as your loved ones come home, may the Christmas carol create warm memories in your hearts.  Wish you a delightful new year.
On this special Christmas card, I am sending my love to you.  May this be a Christmas to remember. Happy holiday to you.
It is not the Christmas tree or the bells that make my Christmas special, but the idea of seeing all those that I love. I can't wait to celebrate Christmas with you. Happy Christmas to you.
Merry Christmas and Happy New Year Messages
I appreciate all that you've done for me this year. Hope you will enjoy the good moments with your family. Merry Christmas 2022 and Happy New Year 2023!
On this Christmas eve, I hope tomorrow will bring you happiness. Lay everything aside and celebrate each moment you have with those who dearly care about you.
Wish you a happy Christmas eve and a joyful Christmas day. I hope you will find time and relax your mind and soul around the unconditional love from your family.
This Christmas day let the joy of the Lord be your strength, Jesus is the reason for the season. Merry Christmas and happy new year.
Another wonderful Christmas to witness the love of God through Jesus. Merry Christmas and a wonderful happy new year.
This season let your heart spread the joy, allow your hands to reach out to the less privileged and allow your mind to find rest. Merry Christmas and a superb new year ahead.
Merry Christmas and A Very Happy New Year!  May the Almighty God Shower you with His blessings.
Christmas memories with loved ones are a gift. It is another time to positively impact the lives of those around us. Merry Christmas and happy new year.
It is another time to retell the story of how humanity got life again. Merry Christmas!
This season is not for Santa, or the Christmas tree but a time that reminds us that the son of God rewrote our story. He broke the curse of sin in our lives. Merry Christmas and happy new year.
Christmas is special, it will never be ordinary. God gave us the extra ordinary gift of our savior Jesus Christ. Cheers to a special Christmas and a joyful new year .
Merry Christmas Wishes
As you get the Christmas recipe, let your heart also be spiced up with love, joy, and peace. Merry Christmas 2022.
Merry Christmas to you! Don't allow the familiarity with Christmas festivals to blur the true meaning of Christmas.
I wish you a memorable Christmas, never forget that Christmas does not just happen, it is a day when God gave us His best. Merry Christmas!
It is the time to embrace God's Kingdom. By his power forget what has failed and take advantage of what He has promised you. I wish you a Happy Christmas day!
Don't let the hope of Christmas pass you by. Wishing you a delightful and magical holiday season ahead! Merry Christmas.
Oh what a holy night, may your hearts be filled with the hope of a better year ahead, Merry Christmas year 2022.
No matter what we have gone through, coming this far and seeing a joyful Christmas day proves God has been faithful. Enjoy every moment of this Christmas day.
Hallelujah, Our King is born. May the good times of this Christmas day become the golden moments in your later years! Merry Christmas.
As you celebrate the love of Jesus, also recollect the sweet days that you had an impact on someone's life. May God grant you more days to have more impactful days. Have a superb Christmas day.
May the presence of a happy family be your best gift this Christmas. Merry Christmas.
Happy New Year Wishes
Hurray! You made it to another year. 2023 is without question the year for you! Happy New Year!
2022 is gone, with or without a checklist for new year's resolution, we made it to the year 2023. May the new year favor you.
Let this be the year to take every step to achieve your dreams. Happy new year!
Seeing the year 2023 means the world has a special place for you. All the best as you achieve what you were meant to achieve.
Happy New Year! Always remember that you have a friend who loves you. Cheers to better days.
Don't allow the failures of 2022 to hold your full potential in doing the best in 2023. Happy New year!
Let your heart rejoice, and cheers to a sparkly new year!
Happy new year! Don't forget to have a toast and a beautiful smile to start the year. 
Happy New Year Wishes for WhatsApp
01 Jan 2023, The first blank page of our 365-page book. Hope you will write well, rub what you can and re-write what you can.
Don't waste another chance presented to do it right
No more excuses, we have another 1 year, 12 months, 52 weeks, 365 days, 8760 hours, 525,600 minutes, and 31,536,000 seconds. Don't waste any moment
If you don't put effort, the end will be quite predictable. Don't play it too safe. Happy New year
Although yesterday has an impact on our lives, it is time to dwell on the current moment. Enjoy your year!
Wishing you and all of your loved ones a prosperous and happiness in the new year.
Happy 2023, so glad we have another year to achieve our dreams and goals.
Happy New Year 2023! May God help us find the answers to our life questions.
As the new year is setting its pace, I believe will find the energy to conquer all that you will face during the year.
Happy new year! With every breath in your lungs shout a big thank you to God.
Happy New Year!  Another time when we erroneously end the date with the previous year.
Read Also:
Religious Christmas Messages for Cards 
Romantic Merry Christmas Wishes for Wife                    
Christian Christmas Wishes & Messages
Conclusion: Merry Christmas and Happy New Year 2023 Wishes
The above collection of merry Christmas and Happy New Year 2023 messages are suitable for family and friends. This is the best time to express some gratitude to the special people in your life. Create memorable moments by sending special wishes on Christmas cards or text messages. Kind words are memorable, so don't overlook their importance. Have an enjoyable and happy holiday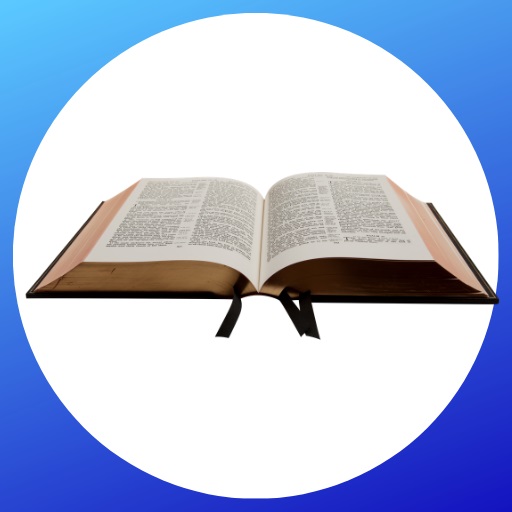 Mzuri Springs provides you with free study guides, devotionals, useful articles, and more