Scriptures on Rest: Looking for verses about rest in the Lord? The modern world is so fast, we are always up and down chasing material things in this world to make our life better. In the end, we forget about God.
God understands us better and knew this would happen. Today we are going to look at rest in God bible verses or  scriptures about rest.
Scriptures on Rest
1. Psalm 62:1
Truly my soul finds rest in God; my salvation comes from him
2. Psalm 62:5
Yes, my soul, find rest in God; my hope comes from him.
3. Isaiah 30:15
This is what the Sovereign LORD, the Holy One of Israel, says:
"In repentance and rest is your salvation,
in quietness and trust is your strength,
but you would have none of it.
4. Isaiah 57:1-2
The righteous perish, and no one takes it to heart; the devout are taken away, and no one understands that the righteous are taken away to be spared from evil.  Those who walk uprightly enter into peace; they find rest as they lie in death.
5. Mark 2:27
Then he said to them, "The Sabbath was made for man, not man for the Sabbath.
6. Psalm 3:5 
I lie down and sleep; I wake again, because the Lord sustains me.(NIV)
Read: Scriptures on Being Strong
Bible Verses About Rest
1. Habakkuk 2:20
The LORD is in his holy temple; let all the earth be silent before him.
2. Matthew 11:28-30
Come to me, all you who are weary and burdened, and I will give you rest. Take my yoke upon you and learn from me, for I am gentle and humble in heart, and you will find rest for your souls. For my yoke is easy and my burden is light.
3. Genesis 2:2-3
By the seventh day God had finished the work he had been doing; so on the seventh day he rested from all his work. Then God blessed the seventh day and made it holy, because on it he rested from all the work of creating that he had done.
4. Exodus 33:14
The LORD replied, "My Presence will go with you, and I will give you rest."
5. Exodus 23:12
Six days do your work, but on the seventh day do not work, so that your ox and your donkey may rest, and so that the slave born in your household and the foreigner living among you may be refreshed
Read:  Quotes About Rest and Relaxation
Bible Verses about Relaxing
1. Psalm 55:6
I said, "Oh, that I had the wings of a dove! I would fly away and be at rest.
2. Mark 6:31
Then, because so many people were coming and going that they did not even have a chance to eat, he said to them, "Come with me by yourselves to a quiet place and get some rest."Scriptures on Resting In God
3. Exodus 20:8-10
Remember the Sabbath day by keeping it holy. Six days you shall labor and do all your work, but the seventh day is a sabbath to the Lord your God. On it you shall not do any work, neither you, nor your son or daughter, nor your male or female servant, nor your animals, nor any foreigner residing in your towns.
4. Psalm 127:2
In vain you rise early and stay up late, toiling for food to eat— for he grants sleep to[a] those he loves
5. Psalm 4:8
In peace I will lie down and sleep, for you alone, Lord, make me dwell in safety.
6. Hebrews 4:9-11
There remains, then, a Sabbath-rest for the people of God; for anyone who enters God's rest also rests from their works, just as God did from his. Let us, therefore, make every effort to enter that rest, so that no one will perish by following their example of disobedience.
Read: Verses of Encouragement for Moms
Bible Verses about Silence
1. Proverbs 17:28
Even fools are thought wise if they keep silent, and discerning if they hold their tongues.
2. Lamentations 3:26
It is good to wait quietly for the salvation of the Lord
3. Psalm 141:3
Set a guard over my mouth, Lord; keep watch over the door of my lips.
4. Proverbs 17:27
The one who has knowledge uses words with restraint, and whoever has understanding is even-tempered.
5. Lamentations 3:28
Let him sit alone in silence, for the Lord has laid it on him
6. Psalm 50:21
When you did these things and I kept silent,
you thought I was exactly[a] like you.
But I now arraign you
and set my accusations before you.
Read: Short prayer for peace of mind
Rest in The Lord Scriptures
1. Exodus 14:14
The LORD will fight for you; you need only to be still
2. Psalm 4:4
Tremble and do not sin; when you are on your beds, search your hearts and be silent.
3. Mark 4:39
He got up, rebuked the wind and said to the waves, "Quiet! Be still!" Then the wind died down and it was completely calm.
4. Psalm 107:29
He stilled the storm to a whisper; the waves of the sea were hushed
5. Psalm 37:37
Consider the blameless, observe the upright; a future awaits those who seek peace.
Read: Bible Verses About Giving God the Glory
Rest in The Lord Quotes
1. Psalm 37:7
Be still before the LORD and wait patiently for him; do not fret when people succeed in their ways, when they carry out their wicked schemes.
2. Psalm 46:10
He says, "Be still, and know that I am God; I will be exalted among the nations, I will be exalted in the earth."
3. Psalm 23:2-3
He makes me lie down in green pastures, he leads me beside quiet waters, he refreshes my soul.
He guides me along the right paths for his name's sake.(NIV)
4. Psalm 116:7 
Return to your rest, my soul, for the LORD has been good to you.(NIV)
5. Proverbs 19:23 
The fear of the Lord leads to life; then one rests content, untouched by trouble.(NIV)
Read: Bible Verse about Sleeping Too Much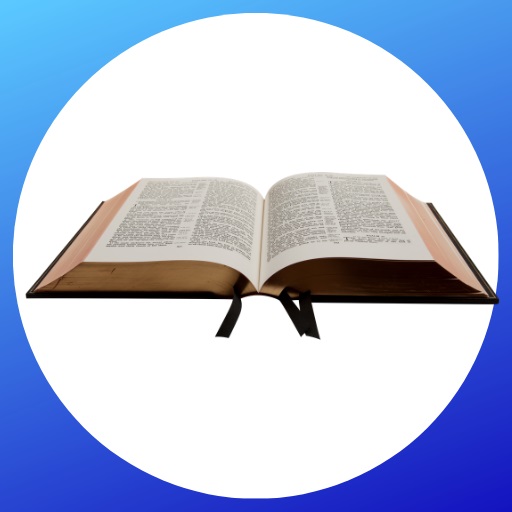 Mzuri Springs provides you with free study guides, devotionals, useful articles, and more