Thanksgiving Card Messages: Are you planning to send Thanksgiving Day cards to your loved one? If yes, then just know that a simple card message can go an extra mile in making someone happy.
Today's highlight is more on Thanksgiving Day Card Messages that can be send to your family, friends and loved one. We help you express your gratitude to all the lovely people in your life. Reading through these card messages may help you improve on your creativity on what to exactly say.
Do not miss the opportunity to show love and bring smile to someone this Thanksgiving Day. Below is a list of some of the wonderful Thanksgiving Day Card Messages
Thanksgiving Card Messages
It is another lovely time of the year
A time to look back at our lives
And count the Lord's blessing
No doubt we cannot fully list all the blessings
But we can grateful to each and every one of them
Have a lovely thanksgiving day
It has come to another Thanksgiving Day
One of our favorite day of the year
A time to give thanks and count our blessings
It finally hits our minds how blessed we are
Let thanks giving fill your heart this day
Happy Thanksgiving Day to you
I send this card with lots of love
May this day unveil to you the abundant love of God
Amen
Cheers to a blessed Thanksgiving Day to you
It is not just the smell of freshly cooked turkey that linger in our mind
But the fact that we are here to give our thanks giving
First to God, then to all the people who took the time to care
To me I cannot forget to say thank you, for the sincere love you've shown me
All the best
Read: Thanksgiving Messages
Thanksgiving Day Card Messages
It is pleasing, to both God and humanity
To see someone take time to say; thank you
A word so simple, yet so powerful
This Thanksgiving Day
Take time and give thanks,
Happy Thanksgiving Day
A heart full of gratitude
Attracts the best in life
This day let your heart learn from the best opportunities
Do not let the chance to say thank you pass
And your soul will be filled with joy
Have a wonderful thanksgiving day
It takes a humble heart to stop and say thank you
On this day let's all take time and show gratitude
To everyone who touched our life
Regardless of any circumstance
And the love that binds us together will grow
Wish you a blessed thanksgiving day
Thanksgiving Day Card Messages to Mum
Dear Mum,
No words can predict the gratitude I have for you
Nothing can measure the kind of love you have showed me
I treasure every moment with you
This thanksgiving day I will take time and travel
To just come and be with you
Cheers to a lovely thanksgiving day
I never forget to give thanks to God
For He gave me the best mother in the world
Your journey has been one faced with lots of challenges
But through all this you always gave a reason to smile
Happy thanksgiving day to you Mum, love you
Happy Thanksgiving Day to you,
I will forever cherish you
May the Lord hear your prayers this day
Thanksgiving Day Card Messages to friend
Special friends come into our lives when we least expect
Sometime we take their friendship for granted
Only to later realized the blessing we take for a ride
I may not have the right words to say to you
But from the bottom of my heart
I thank God for giving me the wonderful opportunity to know you
Have a wonderful thanksgiving day!
I just want to express my sincere appreciation
For the confidence and loyalty you have shown me
I wish you a wonderful thanksgiving day
Wish you a hopeful thanksgiving day
One filled with hope and laughter from your loved one
Cheers!
Let us not overlook the true meaning of this day
It is a time to embrace those who enrich our heart and lives.
A time to sincerely thank God for his favour in our lives
Take time and give thanks
May you have memorable day
Thanksgiving is all about Giving!
A season to share the out of abundance or the few things we have,
A season to be thoughtful to the less privileged,
Have a thoughtful Thanksgiving
Religious Thanksgiving Day Card Messages
Let everything that has breath praise the Lord
For He is good, not once has His love failed
Surely as long as we live, He is the closest friend we will have
Let all take that time to give our thanks giving to Him
Blessed day
Many are blessed by the Lord
But only a few remember to say thank you
Majority takes His love and grace for granted
This thanks giving day
Please take time and give Him the gratitude He deserve
This Thanksgiving Day
Take time to reach out to others
Hold the hand of a lonely child
Give to someone whom you won't expect anything back
Wipe the tears of hurting soul
And immeasurable love and joy will come back to you
Happy thanks giving day to you!
On this day
Let's believe that our prayers of thanksgiving will reach heaven
Before God's mercy seat
That He will see the gratitude in us
That He may pour down showers of blessing upon us
Happy Thanksgiving Day to you!
Can we really count all our blessing on this single day?
No time is enough to list all the good things God has given us
But as a special gesture to Him
Let's put all aside and honour Him for being God
Cheers to happy day
May we always remember God's greatness
That every day of our walk will be full of thanksgiving
Sing song praise every day
Have a blessed thanksgiving day to you
The whole universe has a way of giving thanks to God
Just like the birds of air sing to Him
May our heart sing songs of praise and thanksgiving
To Him who has given us this time
Cheers to a blessed thank giving day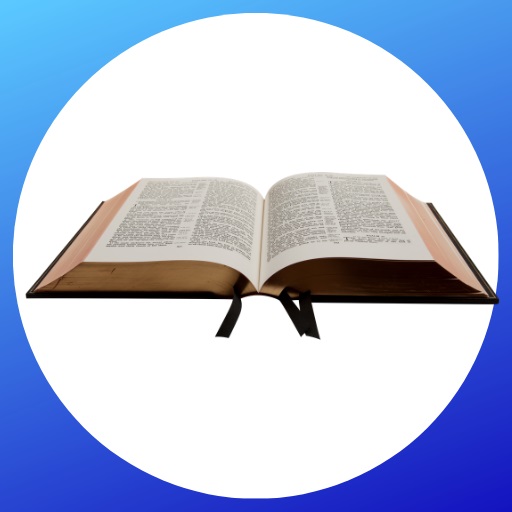 Mzuri Springs provides you with free study guides, devotionals, useful articles, and more