Thanksgiving Day is a good period that you can send thanksgiving messages to your loved one. It is time when you show gratitude to God for all the blessing He has showered upon our lives.
Families come together to just take that time to pray together. This day is a very special one; it unites heart of loved ones, making them express love and joy of seeing the goodness of the Lord. It is also a time of reaching out to others and showing them what they mean to us.
As we take time to celebrate this day we have looked at some of the best thanks giving messages you can send to your family members and relatives, friends, workmates and all other people close to you. Hope this thanksgiving messages will help you express your wishes as much as possible
Thanksgiving Messages
1. A thankful heart has a fullness of life, one that is vibrant and always brings joy to other, may we find peace that come from reaching out to others
2. A life without thanks giving is not complete; this lovely day take time and just give thanks, for life has more to rejoice about
3. I wish and pray that this thanksgiving day nothing but smiles, happiness, and love will fill your house. Cheerful Thanksgiving!
4. I take this time to wish a wonderful thanksgiving day, may you find the pleasure of having your loved one around you
5. It is love that conquers the world; nothing makes this Thanksgiving Day more fulfilling than knowing that I can always count on you.
6. It is the simple things in life that we should give be grateful about, it the gift of fresh air, clean water, the roof over head and the gift of life. Happy thank giving day
Read: Thanksgiving Card Messages
Thanksgiving Messages to Family
1. May this day bring you joy; take time and appreciate the happiness and love you enjoy from your family
2. It is another wonder day, a day to look back and realize the fulfillment that comes to us when we come together as a family. Let gratitude fill our hearts.
3. The balance of this life comes when we learn to take life as it come. A thank giving day like this gives a chance to give thanks, to see the positive things even when it can be hard to so. Wish you well
4. As you meet you family this thanksgiving day open your heart to love. Overlook all the imperfections of your loved one. It is our family that brings the best from us.
5. This thank giving day It is the delicious turkey on the table that will make heart to be happy. It is your presence, having everyone that I cherish close to me.
6. It is another time that I take time to give thanks for the blessing I have enjoyed this year. More than anything I cannot fail to tell you:" You have been the greatest gift in my life, thank you"
7. This thanksgiving day, I am glad that I was born in family full of people filled with love and life. No single say have I ever wished for anything more or less. Let's enjoy this day
8. Nothing we can say or do can be enough to show enough gratitude to our God for all He has done for us. However, let us take time and give thanks to the one who accepts us and honors our sincerity in thanksgiving, blessed day
Read: Thanksgiving Day Wishes
Thanksgiving Messages for Parents
1. Thank you mum and dad, you have always shown us what it means to love. I look forward to coming home this Thanksgiving Day
2. Parents are the first people to show us what it means to love, a role you played very well. I will forever be grateful for this, have a lovely thanksgiving day
3. Parents who love their children represent the love of God to their children. I am grateful that this thanksgiving day I can truly say that I saw the love of God through you,
4. There are many blessing that I will be give thanks for, on top of this list is the name of you mum and dad, I thank God for giving such wonderful parents
Thanksgiving Messages to friends
1. Although it is rare, sometime love from our friends goes beyond what our family can offer. To me you are one of the friends I consider as family. Have a wonderful thanking giving day, cherish you very much
2. You friendship has been like sunshine after a winter chill, this thank giving day be sure that I am so happy to have you: a gift that will remember to thank God for this day
3. You have been a true representation of what friendship is all about. I will always give thanks to God for bringing you into my life. Happy Thanksgiving Day toy
4. As you enjoy this day with your family, just know to me you are more than just a friend.
5. This lovely thanksgiving day I want to thank you for being a true friend, in you my wishes of finding a good friend were fulfilled. I love you and my prayers are with you this day
Thanksgiving Messages to Colleagues / Workmate
1. I take time to wish you a fulfilling thanksgiving day
2. A common workplace brought us together, and for the last 5 years I have enjoyed your company. As you take time and be with your family this thanksgiving day, just know I wish you all the best
3. You are a wonderful leader, one who inspires me to be become better person. Have a blessed Thanksgiving Day and may you enjoy the love from your all those who are close to you
4. Every time I fell you were more than willing to help me, as a young profession I found you as a wonderful mentor and I will always be grateful for that time you showed me the right steps t take. My warmest wishes are with you this Thanksgiving Day
5. They say it is hard finding friends in a workplace, but the moments we shared overtime has proved that we can find friendship in all places, as long we open our heart to it. To me I value our friendship, happy thanks giving day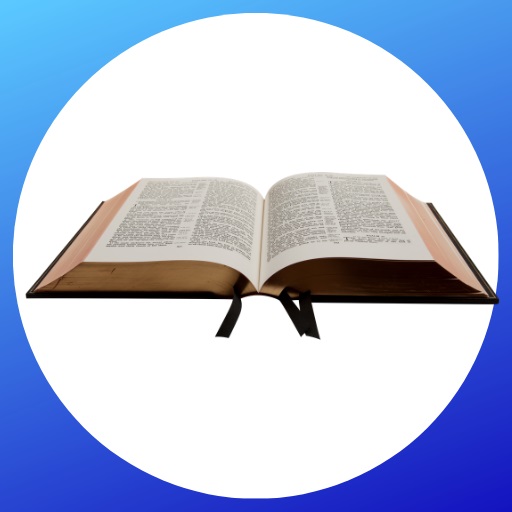 Mzuri Springs provides you with free study guides, devotionals, useful articles, and more