Christian Birthday Wishes for Daughter: Today we look at religious birthday wishes for daughter. As a parent you want the best for your daughter, her birthdays are special to you and you always look forward to sending her the perfect messages.
It's a good thought to send her Christian birthday wishes. Biblical birthday wishes based on God's words are the best because they will help her build her faith in God.  Religious birthday quotes from the word of God will be the best thing you can do for her since God's promises are true to those who believe.
As you continue to pray for her, accompany the prayers with one or two below Christian happy birthday messages.
Christian Birthday Wishes for Daughter
I am glad that Bible says that our children are a heritage from the Lord. I am so happy to have a beautiful and respectful girl like you. As you turn 15 years, I want you to know that you are special to me. Happy birthday to you Lizzy.
Having you in my life has cannot be compared to anything else. It's more than having diamonds and rubies. As you add one more year to your birthday I celebrate with you. I pray the Lord will watch over you all the days of your life.
I knew God had given me a perfect gift the day you came into my life. As I see you get older every year my hope is that you will walk in God's divine ways. Happy birthday baby girl
All your birthdays come as a time of celebration and a time for reflection on God's grace over our lives.  He has given us so much to count it all. I know I cannot always be there to watch over you, may God send His angels to watch over you all the days of your life.
Find Also: Christian Birthday Wishes for a Friend
Happy 20th birthday my daughter. As you get older may the Holy Spirit guide you into the right paths of life. May wisdom and understanding be with you all the days of your life. Love you
Happy birthday Chantelle! I am a proud father of a girl who is fearfully and wonderfully made. I cherish every moment spent with you. On this wonderful day my gifts will surely come your way but above all I pray is that God will grant you the desires of your heart.
You are a true representation of God's masterpiece. On top of being so cute, you have the fear of God in you. I am so delighted that you are my daughter. Wish you God's favor in your life. Happy 19th birthday with lots of love from Mummy.
Christian Happy Birthday to my Daughter
It's no secret you are the most valued blessing in my life. I have hopeful plans for you but it's only with God in your life, I know all will be well. Happy birthday to you.
The God of wonders has granted us another year, today you turn 20. My heart rejoices so much. I celebrate with you, honey. Happy 20th birthday.
When the universe declares the majesty of God, I look at you to see the perfect work of His hands. May you live to become a girl after God's own heart. Happy birthday to you.
It's good to be alive, another day to see my daughter flourish like a flower. Happy happy birthday to you sweetheart.
On this day, as we celebrate your 17th birthday, I request God to shower you with his blessings. Above all, may good health and wisdom be part of your life. All the best wishes from your father
Happy birthday to you my daughter. I trust life has many gifts to offer you but in all ways may the righteousness of God will rule your heart and mind.
No matter the age, you will always be the apple of my eyes. I only pray for the best things for you. On this birthday let the word of God be a lamp unto your feet and a light for your path. It's only in His way your way will be straight.
Our father in heaven is perfect and true. I know this because I have seen how He has provided all that we needed from the time you were born until now. Wish you a warm 18th birthday filled with His love and care.
Happy 16th birthday my baby girl. Being alive today is not an everyday norm, it's God's blessings. May you rejoice in the Lord's way.
Biblical Birthday Quotes for My Daughter
God is the giver of good gifts. To have a complete and fulfilling life requires you to get close to Him. Let his word open your eyes and see all the promises He gives to those who love Him. Happy birthday and may you live a life fulfilled in His perfect will.
David, the famous Kind in Israel said "I was young now am old and I have never seen the righteous forsaken nor his children beg for bread". I pray that you find to choose the righteous path so you would literate the same words in Psalms.
Happy birthday beautiful! Always remember that life is life when we enjoy each day as if it were our last. Your 22nd birthday is a reminder that God has given you better days to positively live well and impact the lives of others around you. All the best and enjoy this day.
Rejoice in the life that the Almighty God has granted to you. Share your joy with others and never shun the chance to share His message of love to anyone willing to listen. Happy birthday!
My daughter, life is short; at 20 years you may think otherwise. My prayer to you is that in all the challenges and beauty that come with life may you learn to number your days on earth that you apply wisdom. Happy birthday to you.
On your 15th birthday may the love of Jesus come into your life. You are special and I know you have what it takes to become a great girl. Love you.
As you celebrate this day I want you to never forget that my love for is unconditional, all in all, nothing compares to the love of God. Trust in Him always. Happy birthday to you.
It's such a joy to see how far you have come.  May the heavenly light of God always shine on you wherever you may go. Happy 17th birthday to you.
Religious Birthday Messages for my Daughter
As you approach adulthood always remember that the love of many may grow cold but God's love is everlasting. Let the love of God be with you at all times. Happy 21st birthday my girl
All the days of your life never forget that blessed are all those who choose the Lord.  I pray that God will shine His face upon you. May He make you the head, not the tail. Cheers to a life full of wisdom and prosperity
Happy birthday to you, my sweet Angel! It is my desire that you live a long and abundant life on this earth. I pray that you will see God's abundance in all aspects of your life.  Happy birthday, my precious daughter
Happy birthday my daughter! You are special to daddy and mummy. You are the biggest motivator for us. You are cute and adorable angel that God gave us. You delightfully make our life colorful and hopeful.
Looking back over the years I can truthfully say I have seen the Lord grant me undeserved blessings—my daughter you are a blessed fruit of my womb.  I am forever indebted to God for giving me you. I pray you will choose to walk in the righteousness of God. Happy birthday to you.
The Lord's promises a true, during my youthful days I prayed for a beautiful and God-fearing daughter. Today, I look at you and see an answer to my prayer. You are a shining star! Happy birthday to you.
Happy birthday my darling! On this special day, I pray you will learn to delight yourself in the Lord at all times. Wish you the best that life has to offer.
On this special 20th birthday, may God grant you the favor and grace to achieve the purpose and dreams you were meant to achieve.
As you turn 15 years old today I want you to know you are loved and cherished. As you look forward to another year may our good God give reveal to you and give you the wisdom to follow His guidance. Happy birthday precious.
I wish you a fantastic 19th birthday! You are the apple of my eyes, a royal gem in my life. Today I take time to be with you and watch you smile all through. All the praises to God for giving us this day. Have a great birthday.
Religious Birthday Quotes for Daughter
Bravo, it's my princess's birthday! At 20 it's the best time to arise and let yourself shine, for the splendor of the Lord is risen upon you. It is time to seek God and know what He purposed for your life. Happy 20th birthday.
Happy 26th birthday to you my daughter. I pray that you get older you will be impacted by God's word. Learn to seek His will for it is the only way to a peaceful life on this earth. Enjoy your day, my queen!
You are special in God's eyes. He knew even before you were formed in my womb. I love you so much but nothing can be compared to the love of God in your life. Happy birthday to you my daughter.
Parenthood comes with success, failure, and faults. No mum or dad is perfect, but you will always have a perfect Father in heaven. As you turn 25 years today, always learn to trust in Him. Cheers to a fun-filled 25th birthday!
I am fortunate to have a magnificent daughter like you! It is clear God knows that I needed a precious daughter like you.  Thank you for making me a proud mother. Have a memorable birthday.
Oh, my dearest girl, today is your birthday and nothing can make me happier. You always brighten up my life and I know with God on your side, you will do wonders and achieve greatness. Happiest birthday to you.
May our heavenly Father protect you from every danger and keep you healthy. May He keep away all those weapons that are fashioned against you. Happy birthday with lots of kisses and hugs.
Above Christian birthday wishes for daughter are based on several Bible verses and they will play a vital part in wishing your daughter a wonderfully happy birthday. As you send and share these Biblical birthday quotes with your daughter don't forget to say a prayer of faith for them. You will be strengthening their faith and hope in God. Eventually, you will be directing them to the right path in life. All the best.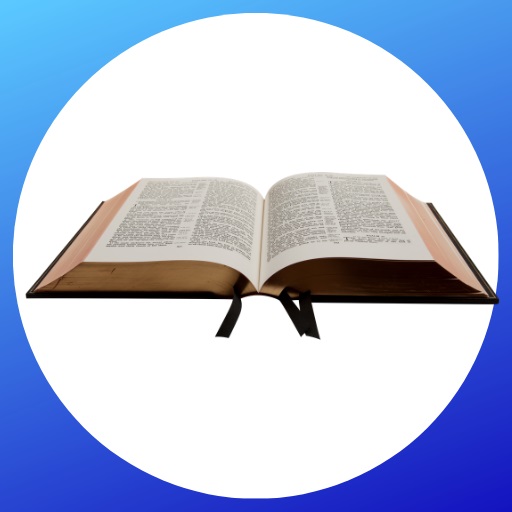 Mzuri Springs provides you with free study guides, devotionals, useful articles, and more