Religious Birthday Wishes for Sister: Sisterhood is priceless, that is why you should make your sister feel special on her upcoming birthday. As you celebrate with her, don't forget to send her Religious Birthday Wishes. Religious Birthday Wishes for a sister are more than just wishes, they are a prayer. Below we have looked at awesome Blessing or Godly birthday wishes for sister. 
Religious Birthday Wishes for Sister 
I am very thankful to God for giving me a lovely sister like you. I pray that God will shower you with the best gift heaven has to offer you. Love you so much. Happy birthday, sis!
You have stayed with me all my life, your support and love are immeasurable. My prayers are always with you all time. God bless you on your coming birthday.
Find Also: Religious Birthday Wishes for Son
This is a wonderful day, a day to rejoice in the Lord for granting me a prayer for my superb baby sister. Can't wait to cut the cake with you. Happy birthday.
I may not be certain about many things but I believe God gave me a wonderful sister. I wish you God's Love during your 25th birthday, happy birthday Sis.
I know the only unfailing love we are assured of is from God, but I have seen the support you have given me. You are God-given. Happy birthday!
Good gifts come from God, and I am glad He gave me a chance to have you. Happy birthday dear Sis.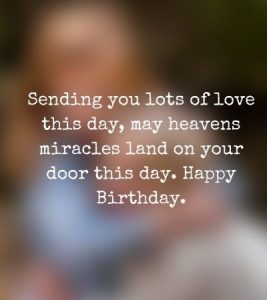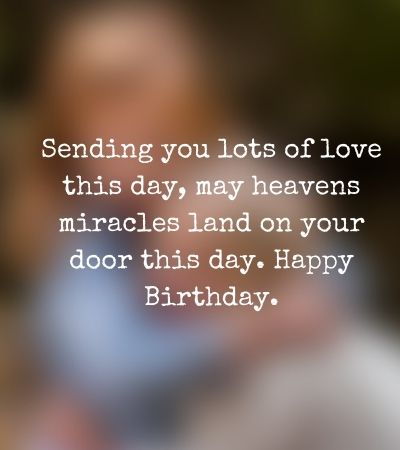 Love covers a multitude of sins, I may not be the best sister ever, but you have unconditionally loved me. As we celebrate your birthday today I wish you all the best.
I have a lovable sis who has been a great blessing. I celebrate having you. May the light of God shine in your life now and forever, Happy birthday my Sis.
Happy birthday, my Sister, I pray that God will grant you the desire of your heart. May the light of God shine on your path that you may live a fulfilling life. God bless.
You are a good friend, sister, and mentor. You have taught me wonderful lessons in life. I wish you a wonderful birthday. May God give you more wisdom and knowledge. Happy birthday.
As you celebrate your birth I pray that all things will work for your good. May the unmerited favor of God be with you. Happy Birthday.
Read Also: Religious Pregnancy Announcement
This day delight yourself in the Lord and he will grant the desire of your heart. You are special and I wish you all the best! Happy birthday.
Happy birthday, sis, you are a child of the highest King. May all the plans you have for this special day and many more be fulfilled.
May your desires be satisfied in the Lord. May you be the head and may favor be with you all the days of your life. Happy birthday!
Happy birthday lovely Sister, on this special day may the Lord turn your morning into dancing. Wish you many more birthdays ahead.
You add value to my life. Having you around makes me feel treasured. I cannot be thankful enough to God for giving me you. All the best and enjoy your birthday.
No word can express how much I love, but so that you may know, you are very special in my life. As you celebrate your birthday may God add you more years on earth. All the best and happy birthday Sister.
Blessing Birthday Wishes for Sister
Sending you lots of love this day, may heavens miracles land on your door this day. Happy Birthday.
May the Lord open for your a door that no one will ever shut up. You are a special angel. Happy birthday.
As you turn 30 years may the lord add you many blessings that you can't even count.  All the best my one and only sister.
Hello Sis, it an honorable to have you in my life. I have seen you celebrate many birthdays but as you turn 30 years I pray you learn to have Jesus as your friend. With Him, life will be more meaningful.
Happy 20th birthday to you, Welcome to the age of self-discovery.  I may not be able to answer all the questions about life, but I know Jesus knows it all. Take time and make Him your friend. All the best.
Happy birthday, sister! Don't take it for granted to celebrate your 18th birthday. It is a blessing, may the Lord continue to open beautiful doors for you to find happiness and fulfillment. This is my ultimate prayer for you.
Beloved sister, while you have fun on this significant day, my prayer is that you will let the word of God be the light for your path. Hide His word in your heart. Happy birthday.
Happy birthday lovely Sis, I commit you into His hand. As you get older and search for life treasures, may you find them in the Lord. All the best and have fun.
Sis, today is not a day like any other, it is a big day. May God bless you with a life full of good health, with big dreams that turn into a reality, more so to add your true contentment and happiness. Happy birthday my dear.
When I look at you I see a blessed lady. A lady favored by God to do great things. Happy birthday and may you live long to accomplish what He has planned for you. Happy birthday
You are a beauty that represents God magnificent work. I love you so much and may this day reveal to you the great dreams you desire. Happy birthday.
Happy birthday, sis. I know you serve a living God who will take you into great places you never thought of. Love you and enjoy the day ahead.
As you celebrate this day, let the unfailing love of God surround you. Take time and enjoy the far you have come, Cheers to a happy birthday!
My dear sister, words can't express how appreciative I am to the Almighty Lord for allowing you to have another blessed year in this world. I pray that His grace, and kindness will dwell in you forever.
It is an honor to have a good Sister like you, as you go into a new stage in your life, I am hopeful that the Lord will provide you with incredible and exciting encounters. Happy birthday.
Happy birthday Sis, may you continuously walk in the path that will take you to great conquests, achievements, and happiness.
It is your happy birthday today, I pray that God will elevate you to great heights and put enormous happiness in your heart. Wish you all the best on this special occasion!
Happy Birthday, Sis, take time and rest in the Lord. Think over the goodness He has brought your way in the past year. I pray more grace will be granted to you to achieve the better thing coming year.
Christian Birthday Wishes for sister
Hurray! It is your birthday! You are finally growing into a beautiful and well-mannered young girl. May God's divine blessing in your life be fulfilled. Love you to the moon and back.
Happy birthday to you, on this day I hope you will find the path that leads to true principles in life. May the counsel that comes your way be Godly. Wish you a wonderful birthday.
One more year on your birthday means a lot. For 365 days the Lord has taken care of you. I pray the best will come your way this coming year, Happy birthday.
Happy birthday Sis, be glad as this day marks a milestone growth to a new age for you. I believe the goodness of God shall take you to places you never imagined. Love you!
It is a birthday longed-for, turning 30 years is not just another birthday. It is a time to get better meaning in life. Whatever you do, never forget to put God first. Happy and lovely birthday to you.
Welcome to another year of overflowing blessing. I pray that your experiences shall be of merriment and joy in the Lord. Happy birthday my dear sister!
Getting older makes you wiser, as you celebrate your birthday I want you to know that many things matter in life, but all in all, let God's word be your reference point. Cheers to a marvelous birthday.
Godly Birthday Wishes for Sister
You are the apple of our eyes. It is impressive you are a good girl and the best gift in the world for us. We are proud to see you attain success at a young age in life. May you have a happy birthday, we love you.
The remarkable part of our family is having a sister like you. Thank you so much for being an obedient and God-fearing girl. Happy birthday, dear sis!
It is great that you have reached the coolest age in life. There are many cool things in life, but one of the coolest is making Jesus your main man. Happy Birthday, girl!
Happy birthday to the prettiest girl! I thank God that our lives together have been good. I wish you another blessed year. May good health and success be with you always. Cheers.
He knew you even before you were formed in our mother's womb. Seeing you become a beautiful angel has been a wondrous joy. I know with God on your side, you are destined for great things. Happy 21st birthday!
Precious things are rare to find. You are a gem in my life and I cherish you. Today I will take the chance to ensure you have a wonderful birthday, Love you so much.
Happy birthday Sis, wish you the best in life. May you be a blessing to others, shine your light that others may see the love of God in you.
Hurray! It's another day we will add another extra candle to your birthday cake. It has taken the hand of God and we take nothing for granted. I wish you a fabulous day.
Conclusion:
There are many ways you could wish your sister a happy birthday. Why would you choose to send her Religious Birthday Wishes or Godly Birthday Wishes? The good thing about these messages is that they come out as a birthday wish and a prayer. You want the best for your sister, the best place she can ever be is in God's hands, so take time and send her a birthday wish in form of a prayer.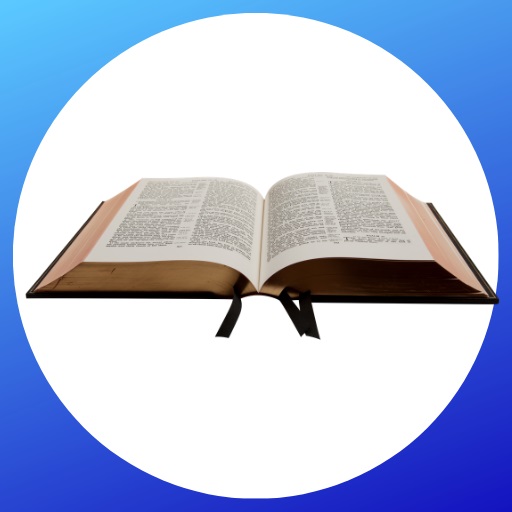 Mzuri Springs provides you with free study guides, devotionals, useful articles, and more