Looking for Bible Verses about Growing Closer To God? When you accept Jesus Christ, you feel closer to God. Everyday we need to work toward growing closer to God.
That is why we need to spend time in Scripture and pray, to be able to experience, know Him and grow closer to God.
Bible Verses about Growing Closer To God
James 4:8 (NIV)
Come near to God and he will come near to you. Wash your hands, you sinners, and purify your hearts, you double-minded.
Matthew 6:33 (NIV)
But seek first his kingdom and his righteousness, and all these things will be given to you as well.
Psalm 145:18 (NIV)
The Lord is near to all who call on him, to all who call on him in truth.
Luke 9:23 (NIV)
Then he said to them all: "Whoever wants to be my disciple must deny themselves and take up their cross daily and follow me.
1 John 1:9 (NIV)
If we confess our sins, he is faithful and just and will forgive us our sins and purify us from all unrighteousness.
Psalm 96:8 (NIV)
Ascribe to the Lord the glory due his name; bring an offering and come into his courts.
Isaiah 55:6-7 (NIV)
Seek the Lord while he may be found; call on him while he is near. Let the wicked forsake their ways and the unrighteous their thoughts. Let them turn to the Lord, and he will have mercy on them, and to our God, for he will freely pardon.
Psalm 65:4 (NIV)
Blessed are those you choose and bring near to live in your courts! We are filled with the good things of your house, of your holy temple.
Read: Bible Verses about Growing Spiritually
Isaiah 66:22-23 (NIV)
"As the new heavens and the new earth that I make will endure before me," declares the LORD, "so will your name and descendants endure. From one New Moon to another and from one Sabbath to another, all mankind will come and bow down before me," says the LORD.
Psalm 100:2-4 (NIV)
Worship the Lord with gladness; come before him with joyful songs.
Know that the Lord is God. It is he who made us, and we are his; we are his people, the sheep of his pasture.
Enter his gates with thanksgiving and his courts with praise; give thanks to him and praise his name.
Jeremiah 3:22 (NIV)
"Return, faithless people; I will cure you of backsliding." "Yes, we will come to you, for you are the Lord our God.
Zechariah 1:3
Therefore tell the people: This is what the LORD Almighty says: 'Return to me,' declares the LORD Almighty, 'and I will return to you,' says the LORD Almighty.
Malachi 3:7 (NIV)
Ever since the time of your ancestors you have turned away from my decrees and have not kept them. Return to me, and I will return to you," says the Lord Almighty.
John 14:1 (NIV)
"Do not let your hearts be troubled. You believe in God[a]; believe also in me.
1 Thessalonians 5:17 (NIV)
Pray continually,
Scriptures on Getting Closer To God
1 Chronicles 16:11 (NIV)
Look to the Lord and his strength; seek his face always.
2 Chronicles 7:14 (NIV)
If my people, who are called by my name, will humble themselves and pray and seek my face and turn from their wicked ways, then I will hear from heaven, and I will forgive their sin and will heal their land.
1 Chronicles 22:19 (NIV)
Now devote your heart and soul to seeking the Lord your God. Begin to build the sanctuary of the Lord God, so that you may bring the ark of the covenant of the Lord and the sacred articles belonging to God into the temple that will be built for the Name of the Lord."
Acts 17:27 (NIV)
God did this so that they would seek him and perhaps reach out for him and find him, though he is not far from any one of us.
Hebrews 11:6 (NIV)
And without faith it is impossible to please God, because anyone who comes to him must believe that he exists and that he rewards those who earnestly seek him.
Getting Closer To God Bible Verses
Jeremiah 29:13 (NIV)
You will seek me and find me when you seek me with all your heart.
Hebrews 4:15-16 (NIV)
For we do not have a high priest who is unable to empathize with our weaknesses, but we have one who has been tempted in every way, just as we are—yet he did not sin. Let us then approach God's throne of grace with confidence, so that we may receive mercy and find grace to help us in our time of need.
Matthew 11:27-28 (NIV)
"All things have been committed to me by my Father. No one knows the Son except the Father, and no one knows the Father except the Son and those to whom the Son chooses to reveal him.
 "Come to me, all you who are weary and burdened, and I will give you rest.
Psalm 145:8-9 (NIV)
The Lord is gracious and compassionate, slow to anger and rich in love. The Lord is good to all; he has compassion on all he has made.
1 Peter 5:6-7 (NIV)
Humble yourselves, therefore, under God's mighty hand, that he may lift you up in due time. Cast all your anxiety on him because he cares for you.
2 Peter 3:9 (NIV)
The Lord is not slow in keeping his promise, as some understand slowness. Instead he is patient with you, not wanting anyone to perish, but everyone to come to repentance.
Isaiah 1:18 (NIV)
"Come now, let us settle the matter," says the Lord."Though your sins are like scarlet, they shall be as white as snow; though they are red as crimson, they shall be like wool.
Revelation 3:20 (NIV)
Here I am! I stand at the door and knock. If anyone hears my voice and opens the door, I will come in and eat with that person, and they with me.
Ephesians 4:31-32 (NIV)
Get rid of all bitterness, rage and anger, brawling and slander, along with every form of malice. Be kind and compassionate to one another, forgiving each other, just as in Christ God forgave you.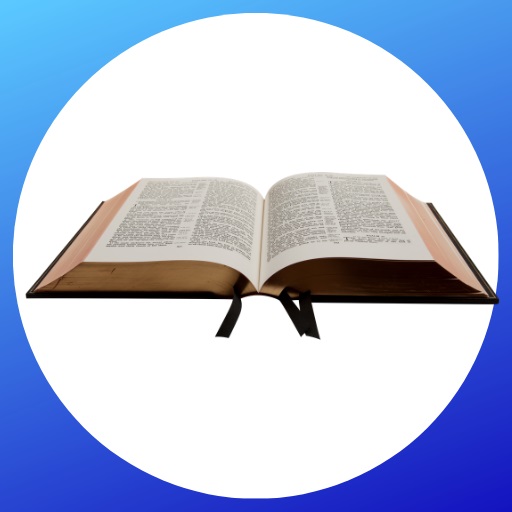 Mzuri Springs provides you with free study guides, devotionals, useful articles, and more