Effective Prayer for the Sick: With prayers everything is possible. There is nothing hard for God. When we believe and pray to God, He will always hear our cries and answer our prayers.
Below are prayers for healing or effective prayers that you can use to pray for someone who is sick. You will also find inspirational quotes and prayers to use when you not feeling well or sick.
Effective Prayer for the Sick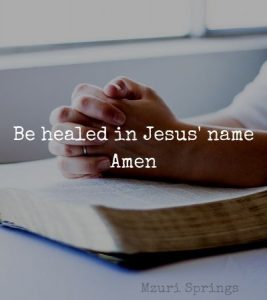 "Heavenly Lord, we can never stop praising you because you hear us when we call on you. As we pray for the healing of our friend, may your divine intervention come through. His body needs your presence to ease this pain he is feeling.  It is our humble prayer that you may touch him, with your power. You understand him better. As you heal others may you also stretch your healing power over him. You word say that we call on you on day of trouble and you will hear. We now call on you, Lord. Thank you, God, for answering our prayer, and in the name of Jesus Christ, Amen."
"Father we know sometimes the afflictions on your people are too much, but you are always with us. Through the strips of Jesus, our bodies are made whole. You are the only hope we hold on to. Dear God, may you bring healing over [person's name]. Guide the doctors who are attending to her and may you strengthen us as we stand firm in faith on her behalf.  You created us from nothing and their no sickness above your reach. In due time we know she is going to get better. We pray this believing in  Jesus' name. Amen"
Short Prayer Before Surgery for A Friend
"Our Father in heaven, my friend is about to undergo surgery. The doctors understand what they need to do but kindly God guides their effort. It is an anxious moment for us but we have faith in you. I looked forward to his healing. Let your Holy Spirit lead everything that will be done in the surgery room. I pray believing in the name of Jesus, Amen"
"God, you are the greatest healer. You can use many ways to heal your people. As my friend goes for surgery I ask for your intervention. The surgeons and nurses are ready to carry out every procedure but we need you to be the leader in this surgery. Let her feel the power of your comfort as she enters the surgical procedure room. You are our only hope. We ask this believing in the name of Jesus."
"Might God you promised us that all things work for good of those who love you. I have faith that this surgery will be a way to restore my friend's good health. I commit every surgeon and specialist that will attend to him. Let your limitless knowledge be upon every person who will attend to him. Thank you because everything will work out well for your glory. Amen"
Read: Get Well Soon Text Messages
Prayer for Someone Sick
"Father in heaven, we as your servant come before you, we thank you for the gift of life and blessings you have given us. Father, we play for healing and support. Our brother [Name of person] is not feeling well, we pray that you may touch his body, and destroy any sickness that is in him. May you rejuvenate his body, mind, and soul. Give him new energy to serve you. We humbly pray and believe you have answered our prayer in Jesus' name, Amen."
Read: Prayer Points Against Hindrances
Short Prayer for Healing For A Family Member
"Loving God, you know our sister very well; in this time of suffering may you comfort her. Give the skills needed by the healers and caretakers. Heal her with your blood. Make her whole again. We know you have answered our prayers in Jesus' name we pray, Amen."
"Father, you are the greatest doctor, the great physician, we believe everything shall be well, for you are the one we praise and believe in. heal our friend Lord. In Jesus' name, I pray. Amen."
Short Prayer For Healing And Recovery
"Heavenly Father, we come before you today, with an open heart. [Name] is sick and needs urgent healing. We pray that you stop the sickness from spreading, from its roots and cleanse him with your holy blood. May your name be lifted high all the days of his life, and May he be a living testimony and never to fall sick again. We thank you for hearing our prayer, in Jesus' name I pray, amen."
Read: Encouraging Bible Verses for the Sick
Prayer for the Sick Child
"Father, it is another wonderful day you have given us, we come before you with a special request. We have a sick child and we pray that you may heal her. Lord perform a miracle in her. The parents have undergone a lot of suffering, lift their burden and make the child whole again. This little one is a gift to this family; make the child be a living testimony. Walk with her all the days of his life. Thank you Lord for your protection and answered prayer, In Jesus' name I pray, amen."
Prayer for the Sick Friend
"Dear God, my friend [name] is not feeling well. She has been unwell for a couple of days now, you are the greatest doctor and I come before you for healing. Lord, please touch the root of the sickness and make it go away. Watch over her and give her a speedy recovery. I thank you Lord for the answered prayer, In Jesus' Name, I pray, Amen."
Prayers for the Sick person
"Heavenly Father, I come before this morning, I pray that you watch over my friend and grant him good health. May he be restored to perfect health which it is yours to give, In the name of Jesus Christ I pray, Amen.
Dear Lord, I come to you with a prayer for the sick. Lord, you know each one's need. Touch them and heal them. Some have given hope, Lord give them hope. Bring good health to them and make them serve you. You are the source of life, and I know you have answered my prayers, In Jesus' name, Amen."
Read: What to Write in a Sympathy Card Religious
What is the most powerful healing prayer?
The most powerful healing prayer or effective prayer for the sick is done according to God's words. If you want to know if you are praying a powerful prayer of healing, look at the Bible and see what the word of God says. For instance, you can read instances where Jesus and His followers healed the sick.
Although Mathew 3 gives three instances where 3 people were healed, the same chapter also says that all those that came to Jesus for healing were healed. The first clearly stated instances of healing in Mathew 8  was the man with leprosy, then next was a servant of the centurion, and then Simon Peter's mother-in-law. The important element that comes out in these instances is this
1. Effective Prayer of healing requires one to have faith that God can do it.
The man with leprosy believed that Jesus could do it. The centurion man had so much faith that Jesus said He had not found any man in Israel with such faith.
2. Powerful prayer of healing requires one to know what God's word says
You cannot believe in a God you don't know. Hebrews 11:6 says "Without faith is impossible to please God. Because anyone who comes to Him must believe that He exists and that He rewards those who earnestly seek him.
3. no sickness is too big or too small for God, just believe.
In Mathew 8, the first man had leprosy, the centurion's servant was paralyzed and Peter's mother-in-law was having fever. If you are praying for someone to get healed everyone should believe it will be done in Jesus' name.
Powerful way to Prayer for the Sick
4. God can use many ways to heal us.
In Mathew 8, the miracles of healing were instant. But in other examples in the Bible, God used different ways to heal his servant. In 2 Kings 20: 7 the Bible says this concerning Hezekiah's healing "Then Isaiah said, "Prepare a poultice of figs." They did so and applied it to the boil, and he recovered."
Hezekiah's boils were healed by a lump from figs. We can clearly say that Hezekiah was healed, not because of the figs, but because God said he would be healed. The doctors may treat you but always believe your healing is from God.
5. A powerful prayer of faith doesn't necessarily have to be Long.
As long as one believes, a simple prayer can heal the sick. God doesn't look at the length of a prayer but the faith
Read Also: Letter of Encouragement for Someone with Cancer
Conclusion: Effective Prayer for the Sick
The above prayers are just examples to help us pray. There is no specific way in which one can pray. Prayers are made depending on the relationship one has with God. True prayers should be made in truth and spirit, according to God's word. The Lord's prayer is one of the simple ways that Jesus taught us to pray. So if you want to know how to pray effectively, ask the Holy Spirit to guide you.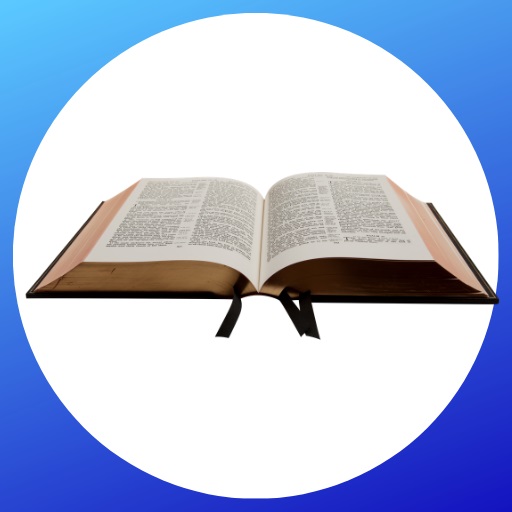 Mzuri Springs provides you with free study guides, devotionals, useful articles, and more