Birthday Wishes to an Elderly Friend: An opportunity to celebrate your elderly friend's birthday gives you a chance to say something special to them. You can come up with a heartfelt birthday message, wish, or quote that appreciates and celebrates your friend. On this page, we have looked at birthday wishes for an elderly friend.
Birthday Wishes to an Elderly Friend
1. Happy birthday dear friend, you have been a good friend that I can count on. Here to many more years.
2. I appreciate your sincere friendship and I look forward to celebrating more of your birthdays. Best and blessed birthday to you.
3. Having another year added to your life is a privilege from God. Happy birthday senior friend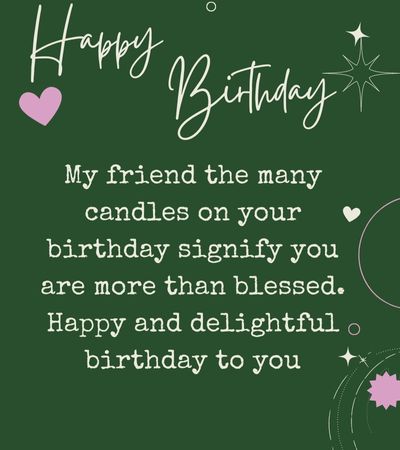 4. Life continues to be better with you in my life. It is a joy to celebrate your birthday. Happy birthday dearest friend
5. My friend the many candles on your birthday signify you are more than blessed. Happy and delightful birthday to you
Read: Religious Birthday Wishes for Elderly
6. Getting old and having more grey hair means you are only getting wiser. Wish you a memorable birthday
7. Happiest birthday to my coolest friend who understands me better. I love you and wish you a fantastic birthday
8. It is not luck to have you as a friend, but a true blessing. Cheers to love filled birthday with your family and friends
9. The joy of life comes from seeing the positive impact you have had on others. I am grateful to have a friend like you. Have a blessed birthday, my friend.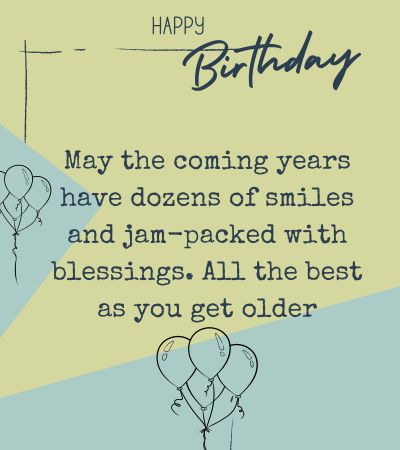 Birthday Wishes for Senior Friend
1. May the coming years have dozens of smiles and jam-packed with blessings. All the best as you get older
2. As years prove to us that nature requires us to age and become wiser, I want to wish you a happy birthday, my friends.
Read: Birthday Wishes to an Elderly Woman
3. You deserve another birthday celebration for being a great person in my lives. You touch my life in a different and special way. Happy birthday to you, my senior friend
4. May your life be enriched with renewed strength, hope, and good health. Happy birthday to you, my darling friend
5. As you embrace another year full of God's faithfulness, may the desire of your heart be fulfilled. Have a lovely birthday.
6. My friend, may this birthday be a great moment for your beautiful spirit to be enriched with love, more dreams and strength. Happy birthday to you
Birthday Messages for an Elderly Friend
1. You are my friend because you are a great person and I love seeing you happy. May you have a special birthday
2. As we continue to usher in old age I wish a life full of peace, love, and fulfillment. Happy birthday to you.
3. Sharing your happy moments is always a delight. I wish you a very happy birthday full of God's love and blessing.
4. Well done my dear friend for leaving an inspiring life. I know I am lucky to have a friend like you. Cheers to a happy birthday
Read: Religious 70th Birthday Wishes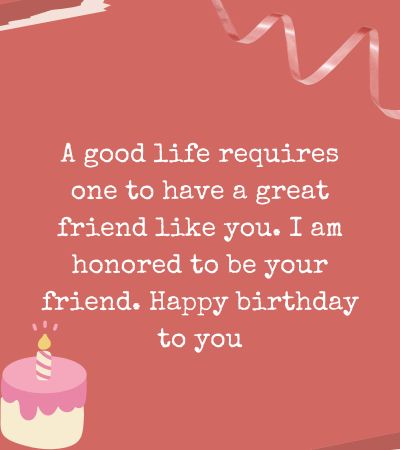 5. Some of the great to add great memories to our lives is through happy birthday celebrations. May this day be a special one to add laughter and happiness. Happy birthday senior.
6. With a larger cake and more candles in it, I pray more happiness will be added to your life. Best birthday wishes to you
7. A good life requires one to have a great friend like you. I am honored to be your friend. Happy birthday to you
Conclusion: Birthday Wishes to an Elderly Friend
As you go through this article you will be reminded of the importance of appreciating and celebrating your elderly friend's birthday. Your kinds words can add some beautiful memories to their birthday, so take time and come up with the best birthday message for your elderly friend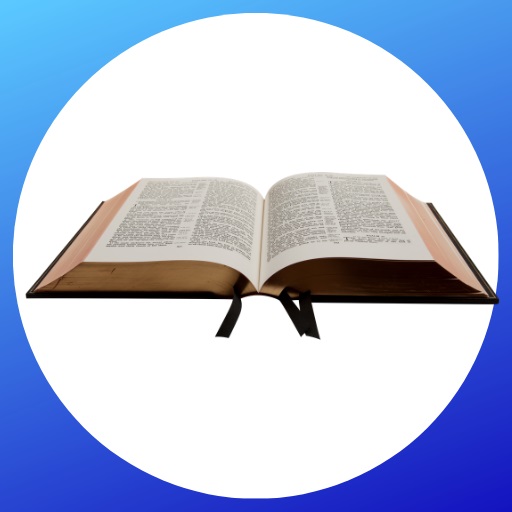 Mzuri Springs provides you with free study guides, devotionals, useful articles, and more