Engagement Wishes for Niece: Are you wondering what to Say to Your Niece On Her Engagement? Coming up with the best Engagement Wishes for your Niece doesn't have to be difficult as we have compiled the best messages.
As you send happy engagement messages to your niece, don't forget to include your positive remark about the positive progress they have made in their life
Engagement Wishes for Niece
1. Congrats my niece on your engagement. I know you will make a beautiful bride and wife.
2. The engagement ring looks beautiful on your fingers. Happy engagement my dear niece
3. It is wonderful to see my lovely niece get engaged to her handsome and longtime friend. Wish you the best in your coming wedding.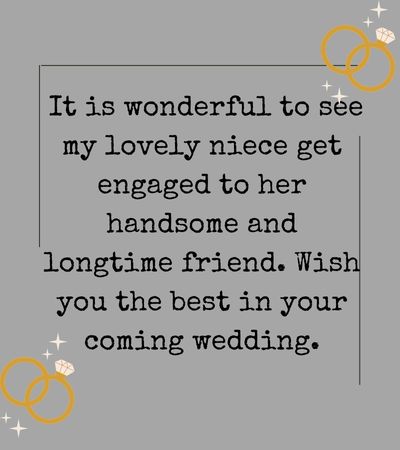 4. It is a good opportunity for me to congratulate you on your engagement. Wishing you the best in your coming plans
5. The smile on your face is contagious, congrats on your engagement my sweet niece.
Read: Religious Engagement Wishes
6. It is such a wonderful feeling to see you so happy. I love the idea of seeing you walk down the aisle. Happy engagement my dear
7. Having a niece like you is a dream come true, as your aunt I am so proud of you. Best wishes on your engagement!
8. Finally, my princess has found her prince, congratulations niece.
9. Your fiancé is lucky to have you. I cannot contain the happiness I feel for your engagement. God bless you on your engagement.
10. I am delighted you have taken the right step in your life. Wishing a happy life ahead
Read: Religious Birthday Wishes for Niece
Niece Engagement Wishes
1. May the Lord bring to pass all the good plans you have for your wedding. Congratulation on your engagement
2. Delight yourself in the Lord and He will give you the desires of your heart. God bless your engagement
3. Let the Lord guide you on how you are to build your house. Happy engagement to you.
4. I rejoice with you for the Lord has blessed you with a beautiful and caring fiancée. Cheers for the engagement
Read: Non Traditional Christian Wedding Vows
5. With God on your side, nothing is impossible. Your future together with that of your fiancé is going to be blessed. I celebrate your engagement
6. Happy engagement! I pray you will be blessed with a happy future full of good health and prosperity.
7. The special girl in your life has become your fiancée, soon she will be your wife. Congrats and lots of blessings to both of you
8. Life is an adventure and God intended for us to have a wonderful marriage experience. Your engagement is only the beginning of your blessed life together. 
Read: Bridal Shower Wishes for Niece
Conclusion: Engagement Wishes for Nephew
The above Engagement Wishes for Nephew will be a great way to celebrate your niece or nephew's engagement. As an aunt or uncle, your support will be important as you will be able to guide the young man with advice and moral support.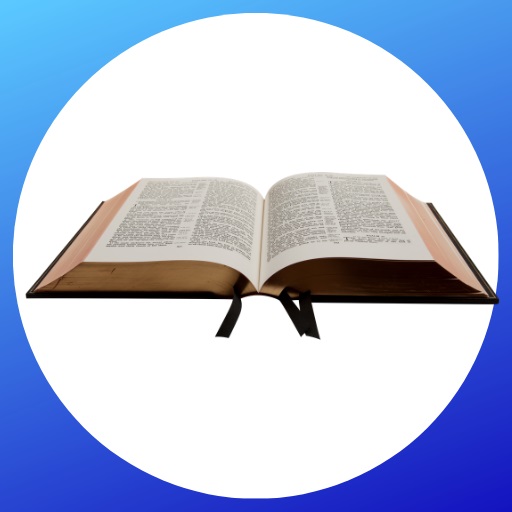 Mzuri Springs provides you with free study guides, devotionals, useful articles, and more