Religious Engagement Wishes: Looking for what to write in an engagement card religious? In this article, we have compiled a list of congratulatory messages for a couple who have just been engaged. These Engagement wishes and messages are based on Christian perspectives. Hope your search for the right engagement wishes will come to an end once you go through the below messages.
Religious Engagement Wishes
1. Congratulation on choosing to commit to each other for life. May God add happiness to your lives
2. Best wishes and blessings on your engagement. Hoping for the best moments in your life
3. Happy Engagement dearest friends, I wish for a heavenly anointing on your new life journey
4. As you walk hand in hand in this world, may love and happiness be always with you. God bless your engagement.
5. Happy and blessed engagement to you. Allow the Lord to help you build the foundation of your relationship.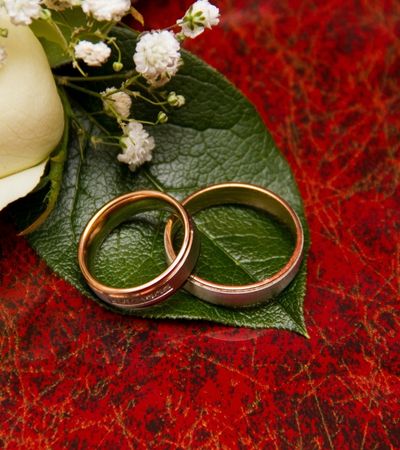 6. Congratulations on your engagement! Hope you have a blessed journey into a bright future.
7. It is delightful to see God bring together two people who love each other. Congrats on your engagement.
8 You now have each other to hold and trust, may your promise to one another be a blessing. All the best as you prepare for the wedding
9. May God bless your plans and allow you to have a union filled with love. Happy engagement to you
10. Wishing you all the best as you focus on building a life together. Congratulations on your engagement.
11. May God bless your commitment to each other with unimaginable happiness
Read: Engagement Wishes to Daughter
Christian Engagement Wishes
1. May God's hand and word continue to guide you in your new journey. Happy Engagement
2. With lots of patience and prayers, you have found the right person. Wishing you the best and happy engagement
3. Congratulation on your engagement dear friend! Cheers to a long and healthy relationship under God's guidance.
4. Congratulation on taking the broad step, my prayers are with you as make your future plans
5. May your dreams come to pass. I wish you happiness, prosperity, and love in the life you expect to start soon. All the best
6. I pray for a happy, healthy, and happy life together with your fiancé. God bless your upcoming wedding plans. Congratulations
7. Congratulations on your commitment to each other. My warm wishes to you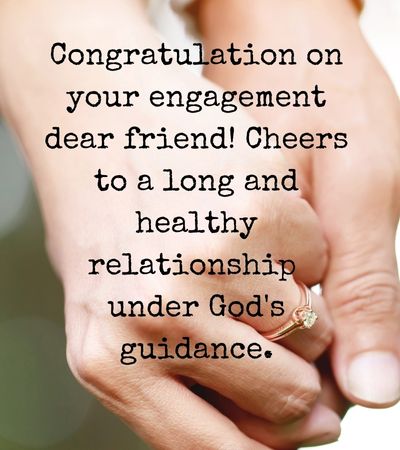 8. I am happy that you are engaged. May your happiness in each other continue as long as you live.
9. Congratulation to the most amazing couple. The future looks more promising for you two. God bless you
10. May God bless you both as you wait to start a marriage based on His word. Happy engagement
11. You are both blessed to find each other. You are meant to be together. Congratulations on your engagement
Read: Engagement Wishes for Niece
Engagement Messages for Cards
1. Without a doubt, you make a beautiful couple. Happy and blessed engagement
2. I wish you endless love and joy as you look forward to a happy life with your God-given partner
3. May God bestow lots of blessings on the future you wish to build for each other. Happy engagement
4. I am so happy to see your face full of joy and excitement after the surprise engagement. Best wishes to you
5. The beautiful journey you have begun will bring lots of happiness to your life, that is my prayer for you. Congratulations
6. May your love for each other be the start of a beautiful eternal love.
7. We thank God that your friendship has brought to life a happy engagement.
8. Cheers to the newest fiancé and fiancée, may all your plans come to pass in Jesus's name.
9. I celebrate the chapter of your life that you have decided to get into. Congratulations on your engagement.
10. True love conquers all. I pray your engagement will lead to a strong marriage full of joy and love. Happy engagement
11. Finally, someone special has caught the attention of mind and heart. Wishing you the best. Congratulations!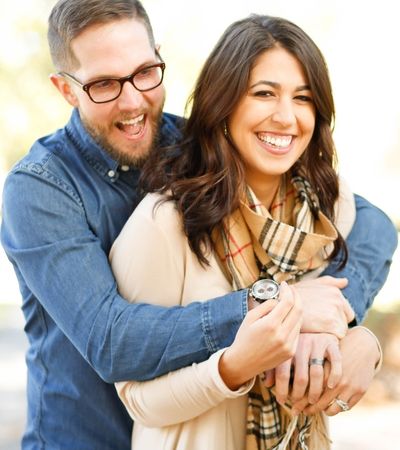 12. Love has given you a chance to find the joy and comfort of a true friend and partner. Happy and blessed engagement
Conclusion: Religious Engagement Wishes
With the above Engagement wishes, you don't have to look further to find the perfect message to congratulate your friends or family members on their engagement. As they make the necessary arrangements for the wedding, your support will be appreciated. So take time and help the engaged couple transition their commitment into a beautiful wedding and marriage.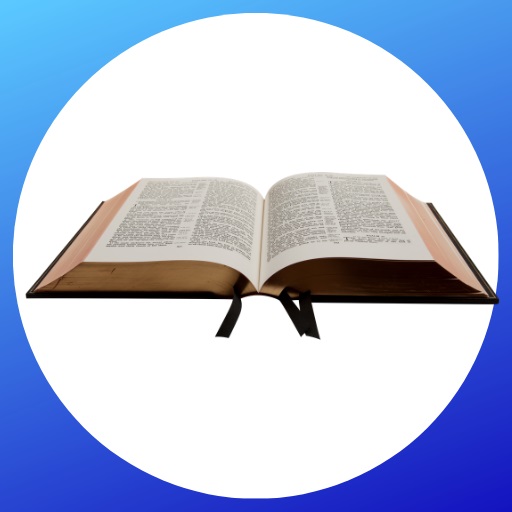 Mzuri Springs provides you with free study guides, devotionals, useful articles, and more