Christmas Messages for Parents: Christmas times are often family times, if you often spend your Christmas at your parent's place, ensure your Christmas gift comes with the best Christmas messages.
To help you celebrate Christmas with your parents we have looked at Christmas Card Messages to Parents as well as Thank You Christmas Messages for Parents. Additionally, we have included the best Christmas messages, greetings, or quotes that will allow you to appreciate your mom and dad.
With the below messages you should not miss the opportunity to wish your parents a merry Christmas.
Christmas Messages from Child to Parent
Every year my Christmas is special because you bring a lot of joy into my life. I wish you a merry Christmas, mom, and dad
It's another time of the year when we celebrate together as a family. Thank you for all the wonderful Christmas you ensured we celebrated joyfully. Merry Christmas my parents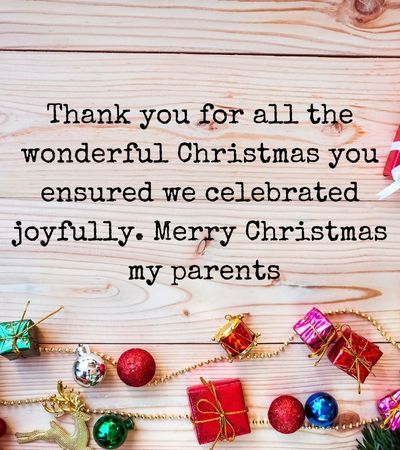 Mom and dad, I wish you a Christmas full of warm and joyful celebrations in your heart.
You are the most cherished Christmas gift I always look forward to celebrating with every Christmas. My Christmas is special with you. Merry Christmas
You have blessed our life with priceless things that are uncountable. You truly bless our lives. Happy holiday and enjoy your Christmas
Merry Christmas to the coolest parents I have ever known. May shower of true happiness be with you this season.
Merry Christmas mom and dad, I am so proud of you. Your lives are truly inspirational. Be blessed during this Christmas season
The Christmas memories you created for us over the years are special, thanks for taking the time to care. Always love you and merry Christmas.
Your love for me is forever matchless. I will forever be grateful for your support. Merry Christmas my dear parents
Read: Romantic Merry Christmas Wishes for Wife
Christmas Card Dedication for Parents
With lots of love and happiness, I wish you a memorable Christmas. You are the parents everyone would wish to have.
The wonderful Christmas memories you helped us create are forever with me. Each Christmas I always celebrate you. Merry Christmas my loving parents
Today we celebrate more because you showed us how to love and celebrate during Christmas. Merry Christmas dad and mom.
Mum and dad, my Christmas is always full of laughter when I am around you. Wishing you the best Christmas ever.
Each time when I see you smile during Christmas, I know that my life is always blessed to have you. Merry Christmas to you.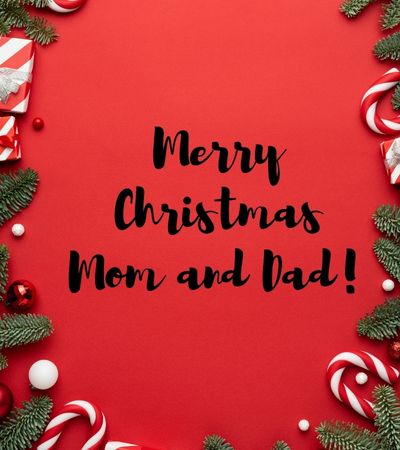 It is another Christmas time when I reflect on the goodness of God. With no doubt I know I am blessed to have the two of you in my life. Merry Christmas.
May you celebrate this season with lots of love and happiness. I know every moment will be special for you. Wish you a wonderful merry.
Read: Romantic Messages for Him at Christmas
Religious Christmas Messages for Parents
The season I have been waiting for is finally here and I cannot wait to be with you. God has been so faithful to us. Merry Christmas
God has given us another Christmas season.  I love you and I have a wonderful reason to celebrate. Merry Christmas my loving mom and dad.
The Kingdom of God came to us when Jesus was born on earth. God's love for us was expressed most marvelously. May the same love of God be with you this Christmas.
With Christ on our side, we will have a better Christmas each year. Have a blessed merry Christmas.
Cheers to an unforgettable holiday season to the most adorable parents. My love for you is more than I could ever express. Merry Christmas, mom & dad
May you have the gift of good health, mercy, and happiness this Christmas. Happy Christmas to you my parents
In this Christmas season may the blessing of peace and hope come to your dad and mom
Jesus came to demonstrate the love of God to us. This Christmas I wish you a season filled with heavenly love.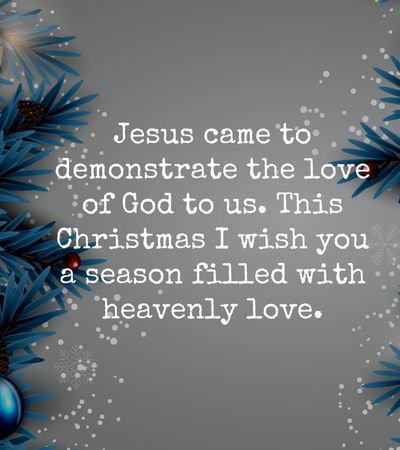 Read: Religious Christmas Card Messages
Parents Christmas Quotes
Christmas is a time when we get to sing the songs of joy as the angels sang at Christ's birth.
May the wisdom of heaven come to us as it came to the wise men and shepherds.
May your Christmas be bright with the bright star of hope from God.
When God is in our home this Christmas, we will truly be happy and contented.
It is another time to remember how God's peace and love were demonstrated to humankind.
This Christmas may the perfect light of God brighten your life.
With hope from Christ, our Christmas will be full of radiant life and joy.
Love so divine is what we should expect every Christmas season. 
Holiday Message to Parents from Teacher
Hello parent, we take this moment and wish you a merry Christmas. Thanks for the support you have shown to us and the students
Merry Christmas dear parent. May the season bring you lots of fun and love from your family
It is a season to celebrate again. The school wishes you a wonderful Christmas with lots of gratitude for all you have done for us.
Dearest Parent, St Augustine School wishes you a memorable Christmas with your family.
As you bond with your kids this Christmas, may the happiest moment come to you.
This year's academic performance would not have been so outstanding without your effort. We celebrate you and wish you a Merry Christmas 
What to Write in Parents Christmas Card
Mom and dad, thank you for ensuring that we got the best upbringing. Merry Christmas
This Christmas I am thankful for your contribution to my life. I am victorious in most of the challenges I face because you taught me how to fight. Happy Christmas to you
Thanks, mom and dad for showing us the right way to celebrate Christmas. Your insights are always appreciated
It is not what I receive for Christmas that matters, but what I give without expecting back. Thanks for showing me how to give. Merry Christmas to you my dear parents
I thank God for giving me loving and humble parents. Have a blessed Christmas.
Without the constant encouragement from you, I would have turned out to be a different person. So thankful to you.
Conclusion: Christmas Messages for Parents
The above Christmas Messages for Parents are unique and they will help you appreciate your parents this Christmas. We are confident that our Christmas Greetings to Parents will allow you to come up with a well-personalized Christmas message.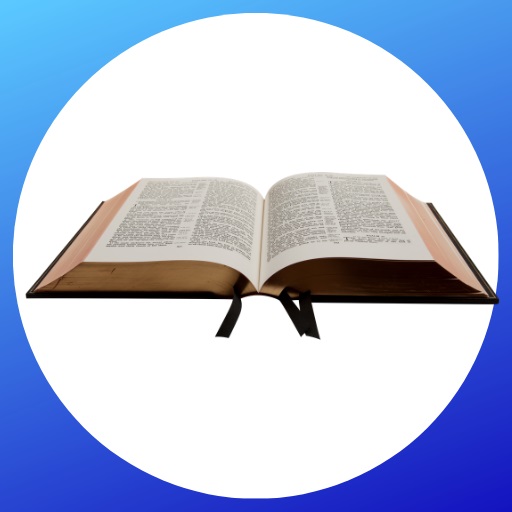 Mzuri Springs provides you with free study guides, devotionals, useful articles, and more