What to Write On a Sympathy Card: Losing someone is never easy. Often we lack the right word to comfort the friends and loved ones around us. During these difficult times, you can send your sympathy cards as well as provide emotional support to the bereaved person(s).
To give you tips on how to write a sympathy card, we have compiled a list of messages that you can choose from. Additionally, these messages can guide you in coming up with better messages of condolences. The right messages in a sympathy note should be brief, personalized, and comforting.
Also Find: Prayer to Comfort a Grieving Friend
What to Write On a Sympathy Card?
You were so blessed to have such an extraordinary person in your life. Take heart my dear
The loss you feel is great, each day I know you will learn to celebrate what you shared together.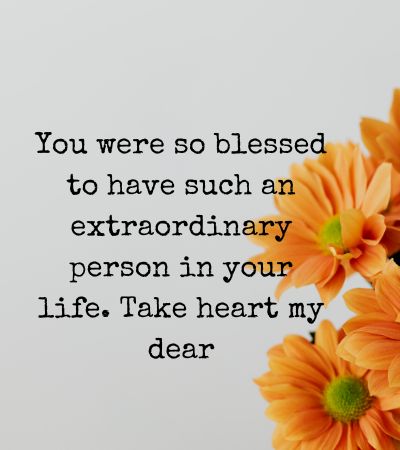 So sorry for your unimaginable loss. I trust with time your emotional wound will be healed.
My sincere and deepest condolences to you.
My heart bleeds with you during this challenging time. I will be there if you need someone
It is a dark day for us, a loss that can never be compared to anything. Be strong
Right now, no words can comforting enough, please find comfort in the wonderful times you shared together.
Have courage, although the loss is great, your loved one would love you to celebrate her life with the hope of better days.
I am with you during these trying moments.
The right comforting words have vanished from my thoughts right now, but my emotions and thoughts are with you, my dear.
It saddens me to see you so sad. My condolences to you!
May you find the right and perfect comfort during these cloudy days of your life.
Religious Sympathy Messages
My prayers are with you during these sad times.
Even in though times God is still watching over you
Take time and talk to God, tell Him how you feel. Let Him wipe away your tears
Don't let pain take the best part of your heart. May you find the love of God.
May the Lord of peace grant you peace. In Him, all will be well.
As days go by, may the perfect plan of God be unveiled in your life. Be comforted
Have faith and believe that your loved one is in a better place.
At the feet of Jesus, you will find unending comfort. I am praying for you
Jesus is the closest friend you can ever ask for. An awesome friend who is ready to help you.
May God heal your wounded heart, and give you calm mind to celebrate the love of your loved one.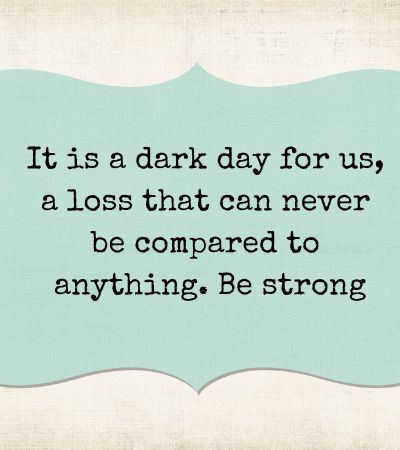 Christian Condolence Message Bible Verse
If you are a Christian who has been bereaved there are encouraging bible verses about the death of a family member. These sympathy bible verses will give you hope. Death for a person who believes in Jesus and in the resurrection power of God is just like sleep. This is evidenced by the resurrection of Jesus. Below are Bible verses to comfort someone in a time of loss.
Bible Verse for Sympathy Card
John 11:25-26
Jesus said to her, "I am the resurrection and the life. The one who believes in me will live, even though they die; and whoever lives by believing in me will never die. Do you believe this?
Revelation 21:4
'He will wipe every tear from their eyes. There will be no more death' or mourning or crying or pain, for the old order of things has passed away."
1 Corinthians 15:42-44
So will it be with the resurrection of the dead. The body that is sown is perishable, it is raised imperishable; it is sown in dishonor, it is raised in glory; it is sown in weakness, it is raised in power; and it is sown a natural body, it is raised a spiritual body. If there is a natural body, there is also a spiritual body.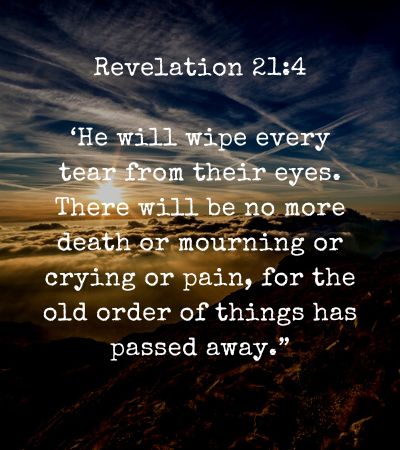 Romans 14:8
If we live, we live for the Lord; and if we die, we die for the Lord. So, whether we live or die, we belong to the Lord.
1 Thessalonians 4:13-14
Brothers and sisters, we do not want you to be uninformed about those who sleep in death, so that you do not grieve like the rest of mankind, who have no hope. For we believe that Jesus died and rose again, and so we believe that God will bring with Jesus those who have fallen asleep in Him.
Religious Words of Sympathy for Loss of Father
Also Find: Comforting Quotes About Death of a Mother
He was a good dad that inspired so many. May God wipe your pain
My heart condolence for the loss of your father.
There are no right words that can show you how sorry I am for the loss of your dad.
Let the best memory of dad be the best comfort for you
Your dad lived well, every page in his life is complete. May he shine on to eternity.
Please don't bear the pain of loss alone, I am just a phone call away.
May you find the grace to accept the things you cannot change. God be with you, my dear.
He taught the people around him to live life at its best, we celebrate him
Your dad wonderful counsel saved many souls from poor life choices. His impact will live longer than we can tell.
What to Write in A Sympathy Card for Loss Of Wife
The lady of your life inspired many young girls. Be encourages that she lived to her best
I know life without her beautiful face is difficult, my prayers is that you will overcome all your pain
She was a very special woman. She knew perfect role in world
Our world will not be the same without her, I will miss her.
May the good God guide you during this difficult time.
She always talked of you, be glad for many are time you made her feel special
Let the love you have for her help you overcome your grief.
Your lady loved to sing, I trust now she is singing in a better place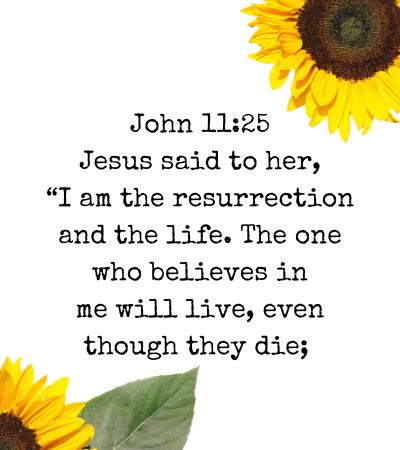 What to Write in A Sympathy Card for Loss of Husband          
Sorry for the loss of your caring husband, may you experience the goodness of God.
You have lost an amazing person. My prayers are with you
Have hope your husband is gone but he will always be part of you.
There is no better way of celebrating him than giving the best to your kids. Keeping you in my prayers
Your hubby wouldn't want you to be lost in grief, I am dearly praying for your strength.
Even when you don't know how to pray, I pray you still hold on to God. Sincere condolence for the loss of your cherished husband
hope you will find the courage to over the emptiness you feel in your heart
The perfect plan of God is with you, gather some strength and finish what you both started
With no doubt, your husband will be truly missed. Knowing him was an honor for me.
How to Sign a Sympathy Card
Below are examples of how you sign off your sympathy card or simply write messages to sign off your sympathy card.
With caring thoughts, we are sorry for the loss of your loved one, (signature)
My prayers are with you, with concerned sympathy, (signature)
I offer you our sincere condolences, (signature)
During this difficult time, you are always in my thought, (signature)
Be comforted my dear, in case of any help I am just a phone call away, (signature)
Sincerely sorry for your loss, I'm here for you, (signature)
You are not alone, in me, you always have a shoulder to lean on, (signature)
Conclusion: What to Write On a Sympathy Card
As you look for what to write in a sympathy card, hope the above messages will guide you to composing the right message. Your sympathy card could be the reason why someone will be able to overcome their pain. Kind words have a good impact and they are healing to the soul. Knowing what to say in a sympathy card shouldn't be difficult, the important thing is to know how to express what you feel in your heart.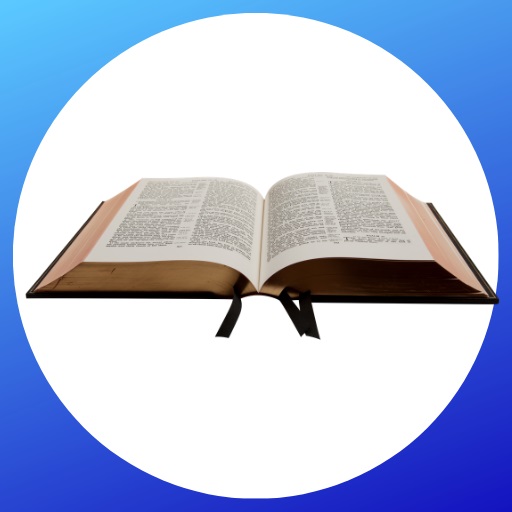 Mzuri Springs provides you with free study guides, devotionals, useful articles, and more