Letter of Encouragement for Someone with Cancer: Are you wondering what to say to someone who has cancer? Often it is expected that someone with cancer will have numerous reactions to their ailment. At this moment it is very important to provide any physical and emotional support needed by the patients. This also requires the caregivers, friends, and relatives to be strong. As days go by the patient will be able to manage their feelings.
If you happen to be in a situation where you have a friend or a relative dealing with cancer you write them an encouragement letter. Below are samples of encouragement words you can use.
Letter of Encouragement for Someone with Cancer 
Dear Friend,
Lately, you have been the most inspiring person in my life. You have proven to be stronger than I ever thought. Dealing with cancer at times brings mixed feelings in someone's life. Even when you were overwhelmed by these feelings, you allowed me to be by your side. Thank you for allowing me to see you through the hard moments in your life.
You are such a fighter; the doctors are surprised by how much you want to overcome this disease. I am also happy that you are recovering well. At the end of it all, you will come out a stronger person. You will have a success story to encourage anyone who will be fighting cancer.
I am constantly praying for you and have mobilized a group of your friends to continue praying for you. We always look forward to that day you will join us in giving the thanksgiving prayer for your healing.
Wish you a full recovery and better days ahead.
Love
Mercy
Read: What to Write in a Sympathy Card Religious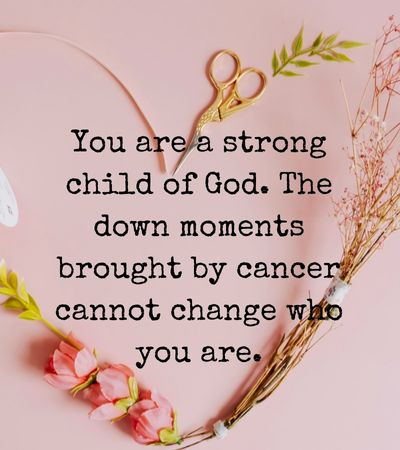 Sample Letter of Encouragement for Someone with Cancer
Dear Love,
Even during this time, I have you in my heart. Just because we have cloudy days doesn't mean the sun won't shine again. As I write this letter I am reminded of the courage and positive attitude you have always shown to those around you. I need you to overcome this disease so you can continue with the good work you were doing. You have a lot to accomplish and I know the best is yet to come for you
It cut through my soul when I heard you were sick but I have never ceased to pray for you. Never forget that I will always be a phone call away every time you need anyone to help you with anything.
I know it is a challenging period for you, but you will overcome this period. May God give you the strength needed to come out victoriously. Although I visit you often, I miss your presence around the house. Love you always and get well soon
Yours sincerely,
Alice
Read: Get Well Soon Text Messages
Religious Words of Encouragement for Cancer Patients
1. Praise God, you have done it! Overcoming cancer gives one courage that cannot be gained anywhere else.
2. You are a strong child of God. The down moments brought by cancer cannot alter who you are.
3. Every time I look at you, I am hopeful that soon we are going to rejoice the healing power of God in your life.
4. May the Lord be honored, through Him you have proven that  cancer is a disease that can be beaten. It is always a joy seeing you become stronger and stronger every single day.
5. I always admire your strength, to you cancer is not a definition of your life but a passing challenging moment. May God always be with you.
6. Thanks for showing me that the only thing we have to fear is fear itself. God is going to rewrite your story
7. No disease is too big for the Lord. Cancer is a disease that can be cured. Every time I see you, I see the great things God can do.
8. Even during low moments of your life, your faith didn't die. I thank God for sustaining you through.
9. I'm so pleased you are recuperating well. You will overcome all things through Christ who strengthens you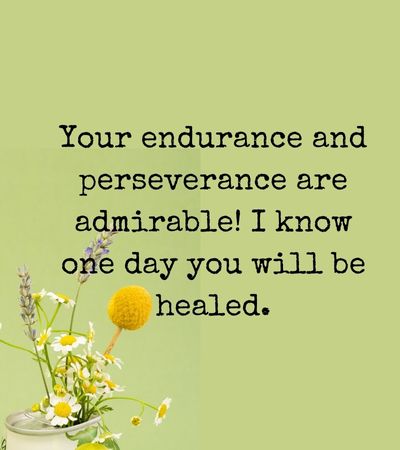 Inspirational Things to Say to Someone With Cancer
1. Your endurance and perseverance are admirable! I know one day you will be healed.
2. During these challenging times, I want you to know I'm here if you need to talk to someone.
3. I miss you a lot and you've been on my mind often. Sending you my love.
4. You are like the lavender flower in my life. I always feel happy spending my time with you. Can't wait to see you soon
5. I want you to know you have a special place in my heart. Till the sun shines again for you, my umbrella will always be open for you
6. No matter what we go through, if we remain strong, nothing can change what is inside of us. So proud of you.
7. Thank you for reminding me of the importance of hope even when the sky seems to be gloomy all the time.
8. Never let go of the faith that has brought you this far. Always allow God to be your greatest inspiration.
9. If you want to be happy, always be happy on purpose. Never let the circumstance in your life be the source of your joy. I love you 
Bible Verses to Encourage Someone With Cancer
Nahum 1:7
"The LORD is good, a stronghold in the day of trouble; he knows those who take refuge in him."
Psalm 50:15
"and call upon me in the day of trouble; I will deliver you, and you shall glorify me."
Isaiah 41:10
"fear not, for I am with you; be not dismayed, for I am your God; I will strengthen you, I will help you,
I will uphold you with my righteous right hand."
Jeremiah 29:11
"For I know the plans I have for you, declares the LORD, plans for welfare and not for evil, to give you a future and a hope."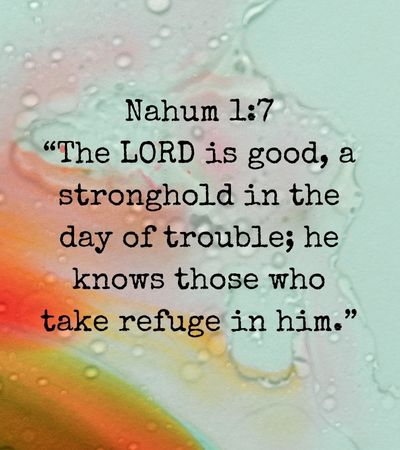 Psalm 55:22
"Cast your burden on the LORD, and he will sustain you; he will never permit the righteous to be moved."
Isaiah 40:31
"but they who wait for the LORD shall renew their strength; they shall mount up with wings like eagles;
they shall run and not be weary; they shall walk and not faint."
Psalm 100:5
"For the LORD is good; his steadfast love endures forever, and his faithfulness to all generations."
Psalm 107:20
"He sent out his word and healed them, and delivered them from their destruction."
Psalm 120:1
"In my distress I called to the LORD, and he answered me."
Read Also:
Read: Effective Prayer for the Sick
Conclusion: Letter of Encouragement for Someone with Cancer
Kind words are refreshing; they bring joy to someone's life. Sometimes you may not know what to say to that friend or relative fighting cancer. One of the best ways to do for someone with cancer is to let them know you care even when things aren't easy for them. No person can reject kindness no matter the challenges they face. You can buy them flowers and write something special on a get well soon card. Supporting someone through thick and thin is one way to show love. Don't overlook the importance of sending encouraging words to someone fighting cancer.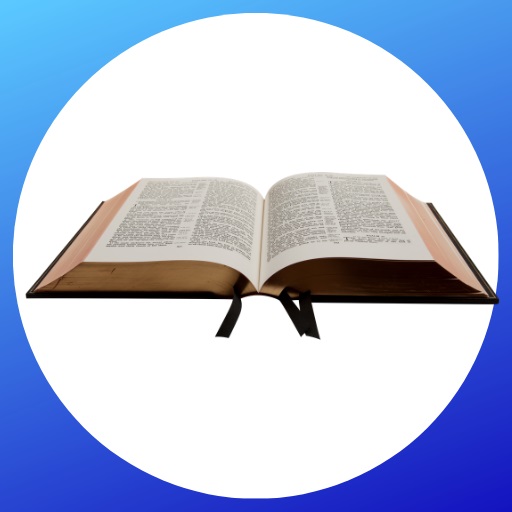 Mzuri Springs provides you with free study guides, devotionals, useful articles, and more