Birthday Wishes to A Mentor: Looking for the best birthday message for a mentor? If you have a mentor, it is one of the best opportunities as you will often learn lessons that would have taken you longer to know.
There are many ways to celebrate your mentor, including sending them warm Happy Mentor Day wishes, as well as sending him/her meaningful birthday wishes.
If you are not sure what to say to your mentor as they celebrate this year's birthday, you can go through the below mentor birthday wishes to have the rights and kind wishes to write on a birthday card.
Birthday Wishes to A Mentor
1. Happy birthday to the best mentor, your insights and inspiration have made me a better person.
2. Special birthday wishes to you! May you live many more years.
3. Best birthday wishes to you! Thank you for helping me utilize my potential.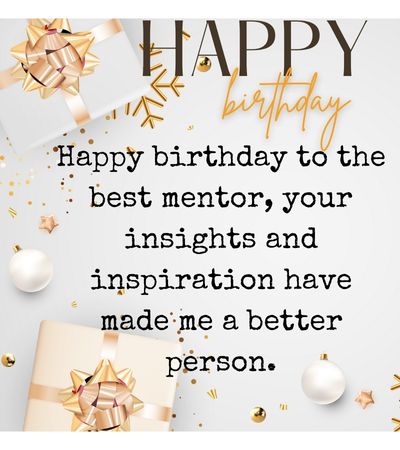 4. With lots of gratitude and admiration, I am wishing you a wonderful birthday, and may the coming year be a blessing to you.
5. I am wishing you a wonderful birthday The connection we share is incomparable, thanks for adding lots of inspiration to my life.
6. Your mentorship has added lots of value to my life. I pray for you to continue finding the right insights to mentor more people.
7. Happy birthday to the mentor who is always dedicated to bringing out the best in other people. Hope all your plans and dreams will come to pass
8. I wishing a blessed year full of good health and more prosperity. Happy birthday to you my mentor
Read: Christian Birthday Wishes
Mentor Birthday Wishes
1. As you celebrate your birthday may your bright light continue to shine for many years to come. Happiest birthday to the best mentor
2. May God continue to add you more wisdom and knowledge to empower more people. I am grateful to have you as a mentor. Happy birthday to a mentor and friend
3. My career and personal growth have improved since
4. As you celebrate your birthday, I want you to know I am always pleased to spend time under your mentorship. Cheers to many more birthdays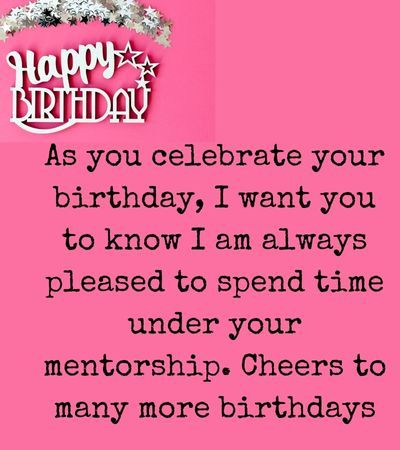 5. Having you as a mentor is an honor that is rare.  happy birthday to my mentor
6. Thank you for always being a wonderful source of inspiration, happy birthday to the most inspirational mentor!
7. Your birthday calls for a celebration. Happy birthday! And for the invaluable lessons you have impacted in my life, I am so grateful.
Read: Religious Good Morning Blessings
Birthday Wishes for Mentor
1. On this special day, I am wishing you a fabulous birthday filled with lots of joy. You are truly a wonderful mentor.
2. Happiest birthday to the mentor with the most meaningful words of encouragement. May God bless you.
3. Happy birthday to a great man! I celebrate you as you add another year to your life.
4. There are countless things to thank you for being an amazing mentor. May your birthday inspire you to become better in what you do
5. You are an exceptional leader and mentor, enjoy this birthday knowing you are always appreciated
6. With your inspiration and wisdom, you continue to create a wonderful legacy. Cheers to another birthday year.
7. Happy birthday to you, I pray the coming year will reveal great opportunities for you to continue with wonderful work.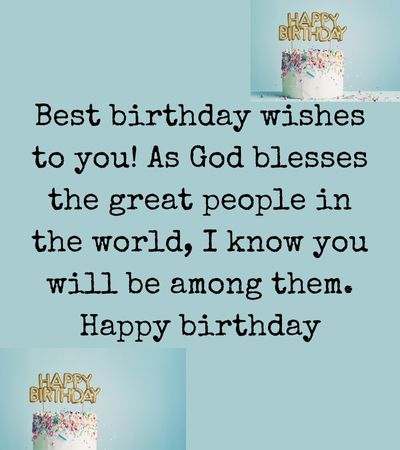 Read: Inspirational birthday wishes for mom
Birthday Messages to a Mentor
1. Best birthday wishes to you! As God blesses the great people in the world, I know you will be among them. Happy birthday
2. Thank you for taking the time to care and share. May you be blessed with many years full good health and prosperity.
3. You are a hero whom I was fortunate enough to have interacted with. On your special birthday, I am wishing you a blessed birthday.
4. Your knowledge and wise insight are second to none. I feel blessed to have been guided by you. Wishing you the best birthday ever.
5. Loveliest birthday to you, may the coming year bring to you lots of blessings. Happy birthday to you, my mentor.
6. Your kind words have been like a guiding light in my life. Hope you will enjoy this birthday with lots of happiness.
Read: Religious Retirement Messages
Final Thought
If you have a mentor, be it a relative or a being in a mentorship program, you should take time and celebrate your mentor. Birthdays often present a great opportunity for you to celebrate the special people in your life. If your mentor is celebrating a birthday, send him or her a heart-touching birthday message. Ensure your birthday message to your mentor is personalized to reflect the message you wish to you portray.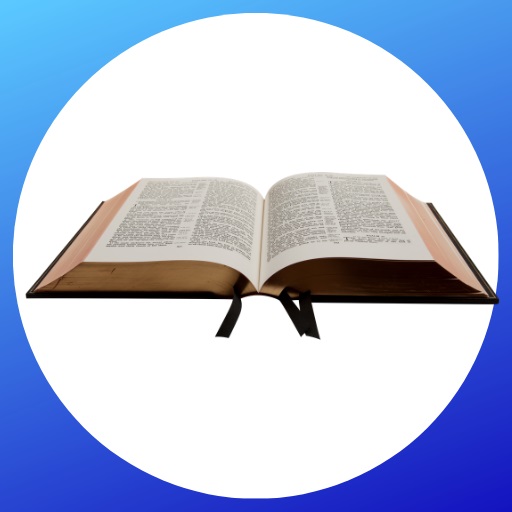 Mzuri Springs provides you with free study guides, devotionals, useful articles, and more