Birthday Card Messages for Mom: It is your mom's birthday and you have bought the right gift for her. The next thing that you should consider is coming up with the perfect birthday card message for mom.
The beauty of having a birthday is made better when we get inspirational birthday messages. Birthday card messages have the potential to make your mom's birthday more memorable depending on what you say to her. As a result, ensure you come up with unique and special birthday messages for her birthday.
Birthday Card Messages for Mom
1. Happy birthday mom, a special day for you to be treated like the queen you are. Cheers a marvelous day
2. Best birthday to the cutest and sweetest mum in the present world.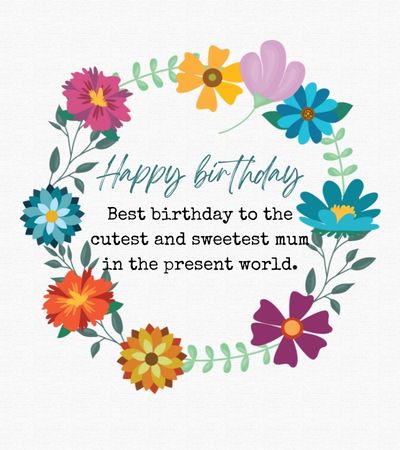 3. You are the only mum I have and will ever have. It is such a joy to celebrate your birthday dear mum.
4. From you, I know what it means to have a great mother, happy birthday my mummy.
5. The worth of your impact on my life cannot be calculated. Happiest birthday to the lady who inspires my life.
6. Thanks for giving me a life better than yours. I appreciate your sacrifices in my life. Happiest birthday to you.
7. As I celebrate your birthday, hope I will continue to learn new ways how to cherish you more. Happy birthday my dearest mother.
8. May the love you have shown to me be the same ground that I will take care of you today and many days to come. Lovely birthday mom
9. Thanks for believing in me, you have shown me optimism that I could never get from anyone else. Happy birthday to the most optimistic mum
Read: Christian Birthday Wishes for Mom
Mom Birthday Card Messages
1. It is with much joy that I send you my birthday wishes, may your life's happiness and joy be with you. Happy
2. A special mother like you deserve the best birthday treat, looking forward to making your day special.
3. It is not out of luck that I have a good mom like you, it is indeed a special blessing. Happiest birthday my mommy
birthday to you.
4. Happy birthday mom, God is watching and blessing your life this day and many to come.
5. Wishing you the cheeriest birthday. Thank you for your immeasurable love. Looking forward to another great year with you.
6. Each day you continued to become a blessing in my life. Looking forward to many more years with you on our side. Happy birthday.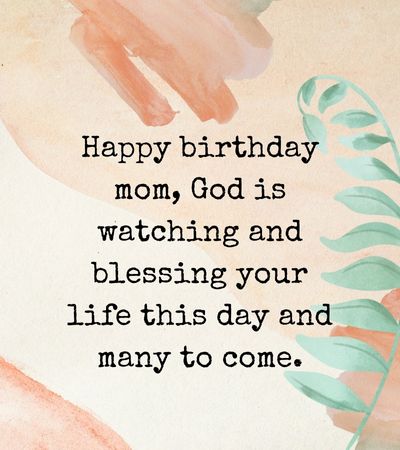 Mom Birthday Card Sayings
1. Best birthday wishes to the most caring mother. It is a day for you to create a beautiful memory.
2. Your birthday means is another time to make you feel very special. Cheers and happy birthday
3. It is your day and you deserve to be treated like a queen, just like the way you make us feel special. Happy birthday, mum.
4. You deserve an awesome birthday because you are an awesome mother. Happy birthday
5. Best birthday wishes to the mommy who knew how to turn a young boy into a great man.
6. My warmest birthday wishes to the lady who gave me the loveliest smile.
Read: Deep Birthday Wishes for Mom from Son
Birthday Card Messages for Mom from Daughter
1. Mom, glad to see you age and get wiser every year, happy birthday to you.
2. I know in the coming year I will have a lot of lessons to learn from you. Cheerful birthday to you
3. The coming year will be prosperous and fulfilling for you. Happy birthday
4. A birthday card message can never have enough words to thank you for all you have done, for me. My best birthday wishes are with you.
5. Happy birthday, mum. You are the lady with the golden heart. May God grant you better years ahead.
6. A mother with a beautiful heart like you only becomes better with age. Cheers to a better version of you and happy birthday
7. Happy birthday to the most beautiful heroic lady in my life,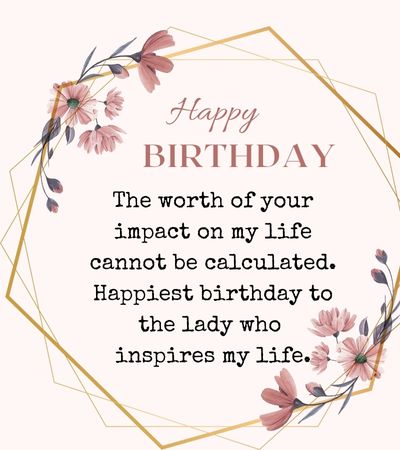 8. Lots of birthday love to your mom. May God fulfill the desire of the heart in the coming year
Read: Religious birthday wishes for mother in law
Birthday Card Messages for Mom from Son
1. God has been kind to me and has given me the best mother. Happy birthday mum
2. It is a wonder to have a life with a courageous and caring mother to look up to. Happiest birthday my dear mother.
3. Thanks for teaching me what life is all about. Your love, compassion, and generosity are the greatest lessons in my life. Happy birthday mum
4. Enjoy your birthday mum, you deserve the best for beautifully taking care of us.
5. I am fortunate to have a mother like you. Best birthday wishes to you mum.
6. My birthday wish for you is that God will allow you to continue shining your light in our world. Happy birthday.
7. Thank you for displaying the unconditional love of a mother in the most unforgettable ways. Happy birthday to you
8. Heartfelt wishes from your son. On this special day may God fill your life with boundless joy!
Read: Religious Birthday Wishes for Dad
Birthday Card Messages for Mom Funny
1. Cheers to the birthday lady who become more beautiful with every passing year.
2. It is a happy day for you to smile more, every wrinkle on your lovely face is an indication of the numerous time you smiled. Happiest birthday to you.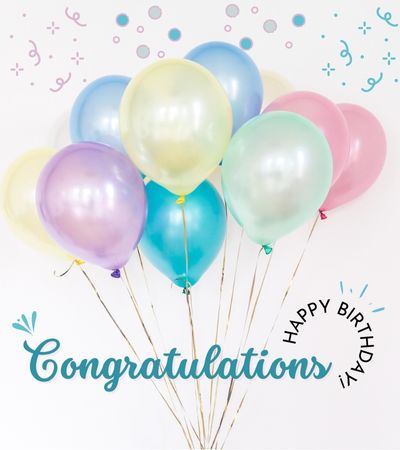 3. If love is sweet as a flower, then my mother is that sweet flower of love. Sweet birthday my mother
4. Happy birthday to the hands that rocked my cradle, love you for ruling my world most admirably.
5. Lovely birthday to you, mom, you believed in me even when I didn't know how to do a thing.
6. Mom, no matter how old you become, you'll always be the same lovely lady in my eyes. All the best on your birthday.
7. Looking forward to seeing more birthdays in your life. Praying for the times when all your hairs will be grey, requiring no dye.
8. Each year your birthday cake becomes bigger to fit all the beautiful candles. I am glad this birthday cake will be your biggest.
Conclusion: Birthday Card Messages for Mom
Don't miss the chance to celebrate your mom's birthday in the best way possible. Take time and send her a birthday card or note to appreciate her. From the above birthday card messages, you cannot fail to get the right message for her. Our heartfelt birthday card messages for moms are unique and have been compiled from various sources including insights from various mothers.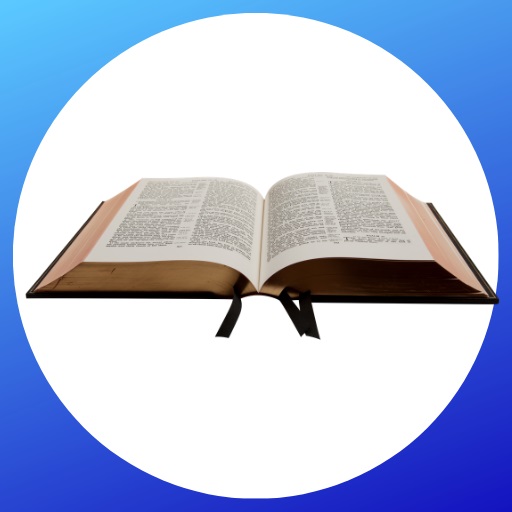 Mzuri Springs provides you with free study guides, devotionals, useful articles, and more