New Year Biblical Wishes: As the new year begins don't miss the opportunity to send your Religious Happy New Year Wishes to your loved ones. Biblical new years wishes are more meaningful. Below we have compiled outstanding new years messages.
New Year Biblical Wishes
1. 01 Jan 2023, the first blank page of our 365-page book. May God help you to write the story of your life in the best possible way.
2. Don't waste another chance presented to do what is right. When the Lord is on your side, nothing will be above your reach. Happiest new year to you.
3. No more excuses, we have another 1 year, 12 months, 52 weeks, 365 days, 8760 hours, 525,600 minutes, and 31,536,000 seconds. Don't waste any moment. Have a blessed year
4. If you don't put effort, the end will be quite predictable. Don't play it too safe. Happy New year fillied with God's favor.
Read: New Year Wishes to Boss and Colleagues
5. Although yesterday has an impact on our lives, the Lord has a way of re-writing our life.  it is time to dwell on the current moment. Enjoy your year!
6. Wishing you and all of your loved ones a prosperous and happiness in the new year jam packed with more blessings.
7. Happy 2023, so glad we have another year to achieve our dreams and goals. May God bless your plans for the year.
8. Happy New Year 2023! May God help us find the answers to our life questions.
9. As the new year is setting its pace, I believe will find the energy to conquer all that you will face during the year.
10. Happy new year! With every breath in your lungs shout a big thank you to God.
Religious Happy New Year Wishes
1. Hurray! You made it to another year. 2023 is without question the year for you! Happy New Year and God bless !
2. God has done it for us, 2022 is gone, with or without a checklist for new year's resolution, we made it to the year 2023. May the new year favor you.
3. Let this be the year to take every step to achieve your dreams. Lets align our plans with God's plan. Happy new year!
4. Seeing the year 2023 means the world has a special place for you. All the best as you achieve what you were meant to achieve. Happiest and blessed  new year.
5. Happy New Year! Always remember that you have a friend who loves you. God is the best friend you can ever have. Cheers to better days.
6. Don't allow the failures of 2022 to hold your full potential in doing the best in 2023. God has the best in store for you. Happy New year!
7. Let your heart rejoice in the Lord and cheers to a sparkly new year!
8. Happy new year! Don't forget to have a toast and a beautiful smile to start the year. Stay happy and blessed.
Read: New Year's Day Messages
New Years Wishes Christian
1. Happy new year! It is the goodness of God that has enabled us to see another new year. I trust He is going to see us through the Year.
2. This is a day to rejoice and be glad in the Lord. May the hand of God be with you each day of the year 2023.
3. Wishing you a happy new year full of God's love and perfect calmness. Happy new year!
4. God is the giver of good gifts. We thank Him for the gift of a new year. Be blessed and may heaven's favor be upon you.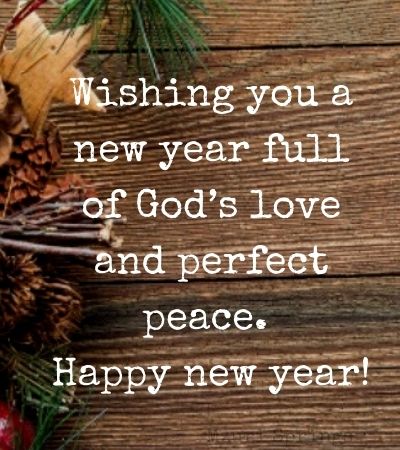 5. Happy new year! As we begin the new year, I pray that this will be the time when the desires of your heart will be fulfilled.
6. Happy new year 2023, may the Lord watch over you and your whole family.
7. No matter what you achieve or didn't achieve in the past year, count yourself blessed to see another new year. Have a wonderful and prosperous year 2023.
8. Praise to God, and let your soul sing in gladness for seeing a new year. Wish you God's blessing in all 365 days of this new year.
9. Blessed is the man who puts his trust in the Lord. May your faith in Lord lead you through the year. Happy new year.
10. Man makes plans, but the Lord brings every plan into accomplishment. Commit all your ways to the Lord and you won't regret it. Happy new year. 
Read: Inspirational Religious Christmas Messages
Christian New Year Quotes
1. In this new year don't limit the power of God in your life. With God on your side, nothing is impossible.
2. Happy new year! It is a new day to let go of all doubt in your life. God won't lead a heart that has doubt.
3. A new year gives us the chance to use all the gifts that God has given us.
4. This new year let God renew your mindset. Your mindset could be the limiting factor in your life
5. Trust in the Lord! In 2023 be in tune with His word and you will never be the same.
6. Don't settle for less, God didn't allow you to see another year to walk in other's peoples' shadows.
8. In a new year like this, you may never know what life has in place for you, but when faith leads you, all will be well.
9. In the year 2023, don't wait for human connections to achieve greatness. Look for heavenly connections.
10. Don't water down your 2023 dreams to please anyone. When God says you can do it, you can.
11. This year quit looking to people, look at God. Happy new year!
12. Don't lower your expectations to fit in anyone's shoes
13. It is a great year to dream big! When your vision is limited your dreams will also be limited
Biblical New Year Verses
Psalms 98:1
1 Sing to the LORD a new song, for he has done marvelous things; his right hand and his holy arm have worked salvation for him.
Proverbs 23:18
18 There is surely a future hope for you, and your hope will not be cut off.
Ecclesiastes 3:11
11 He has made everything beautiful in its time. He has also set eternity in the human heart; yet no one can fathom what God has done from beginning to end.
Romans 5:5
5 And hope does not put us to shame, because God's love has been poured out into our hearts through the Holy Spirit, who has been given to us.
Isaiah 43:19
19 See, I am doing a new thing! Now it springs up; do you not perceive it? I am making a way in the wilderness and streams in the wasteland.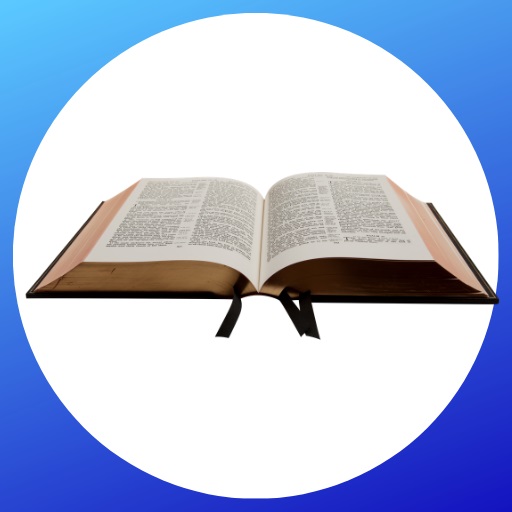 Mzuri Springs provides you with free study guides, devotionals, useful articles, and more