Religious Pregnancy Announcement will help to notify your friends of the arrival of your baby. Not always will it be easy to tell everyone that you are expecting a child, but a simple status on your social media account, printed t-shirt, or a blanket could alert a few people.
To help come up with a creative pregnancy announcement message, quotes, or word we have combined a list of religious-based messages. Hope you will find some words that will give you an idea to be able to express yourself.
Religious Pregnancy Announcement
I thank God for giving me the chance to be part and parcel of carrying an innocent soul that is fearfully and wonderfully made by Him.
It is a remarkable period to carry a heavenly gift, to be able to experience the joy of carrying God's creation.
After years of attending lovely baby showers, the Lord has finally anointed my head to experience the joy of hosting the same. My soul is joyful.
My heart can happily sing a wonderful song: "The fruit of the womb is his reward"
As the has Lord engraved us in his palms, I now have the chance to engrave in my heart a name for one of my own.
I can sing a new song in my heart, like Hannah when she visited the house of God at Shiloh, my heart is filled with thanksgiving.
Find Also: Religious Birthday Wishes for Sister
Like the arrows in a mighty man's hands, so has the Lord has given the chance to hold the arrows, the child of my youth.
Rejoice with me, I can testify what it means when his words say he settles down the barren woman in her home as a happy mother of kids.
He is the giver of good gifts, Like Hannah, my prayer has been answered, He gave me my petition, ohh rejoice with me.
For a time as this, the Lord chooses to give me the fruit of my womb. I cannot truly be thankful to Him.
With God nothing is impossible, I am not a master of my life, God is. He has given me a beautiful soul to take care of.
Religious Pregnancy Announcement Quotes
I can't wait to experience the unconditional love of motherhood, loving beyond measure will be a reality.
I can vividly see the gift of God in my hands. Little hands, innocent eyes, genuine smile, and true love.
Little answered prayer is on my way. The happiness is unspeakable.
Hello Mummy, the Lord is Good, he had your prayers.
Often great miracles take time, a beautiful soul takes time to come to the world.
Made in the image of God, I can now celebrate the coming up of new pair of genes in my life.
I rejoice once again; I have the power to fill the house again.
Oh Lord enlarge my territory, soon I will make a room for one more.
0% Lucky and 100 percent blessed, a real baby doll is coming our way. It is all by the hand of God.
When a gift is God-given any color will do, pink or blue, it will always be a joy.
For Mary it was a Manger, for me it will be a hospital. I have seen the hand of God.
I may never know how it happened but I know God-breathed his breath in a soul and I will get a little gift.
Life experience teaches best, we can never understand the ways of God, tiny cells divide and grow to become beautiful beings.
Religious Pregnancy Announcement Wording
God, you are the masterpiece of everything good. Thank you for making my dreams come true.
Sarah, Hannah, Racheal, and Elizabeth knew the cost it takes to have a bundle of joy. Like them, I can truly rejoice in the Lord.
Heaven has smiled down on us, soon we have the privilege of being called mum and dad.
Welcome baby number two, we can gladly agree that happy is the man whose quiver is full of children.
Happy to announce that at a time like this next year, God will have given me a little angel to call my own.
It is not just the biological aspect that gave us this baby for a person cannot receive a good gift unless it is from God.
The Lord can do great things, He did an amazing thing while Manoah and his wife watched, while we prayed the Lord heard us and answered our prayers. A boy is coming our way.
God knew our hearts needed you, welcome home soon.
By the grace of God, next year's mother's day will be truly celebrated in a true sense.
We thank God our younger one is being promoted to a bigger brother this spring.
It is true God guides the conception work, He clothes us with skin and flesh, He knit our bones and sinews together. He preserves life in a womb for 9 nine months, what a great creator He is.
The big belly clearly signifies that we can confidently say, He grants the prayers of His people.
Though right now it is hard for me to reach my toe, I can testify with God all dreams are reachable!
Hello Mum and Dad, give God the glory because soon your old age will be crowned by title" Grand Pa and Grand Ma.
Thank God with me, my wife is like a fruitful vine within my house; Soon our little children will be like olive shoots around my table.
Conclusion: Religious Pregnancy Announcement
If you would like to celebrate the grace that God has shown you by giving you a child, you could have a Religious Pregnancy Announcement. Let your loved ones know it took the hand of God to get your bundle of joy. Nothing is better than giving all the glory to God more so when it is not by chance but His blessing. Hope the above Religious Pregnancy Announcements have given you the inspiration to announce your pregnancy in religious style.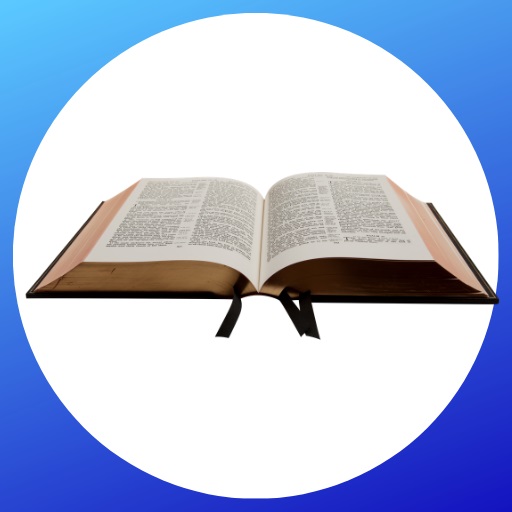 Mzuri Springs provides you with free study guides, devotionals, useful articles, and more