Bible Verse about Being Unique: God created each and every one of us to be unique and special in every way. We were all created for a purpose. There are those who are talented to do a particular task while others a different one, there are those who have black eyes, blue eyes, and brown eyes. There are those that have black skin, brown skin, white skin, the uniqueness is endless.
As you read the bible, you will find how unique and special you are in God's eyes.
Bible Verse about Being Unique
Psalm 139:14 
I praise you because I am fearfully and wonderfully made; your works are wonderful, I know that full well. (NIV)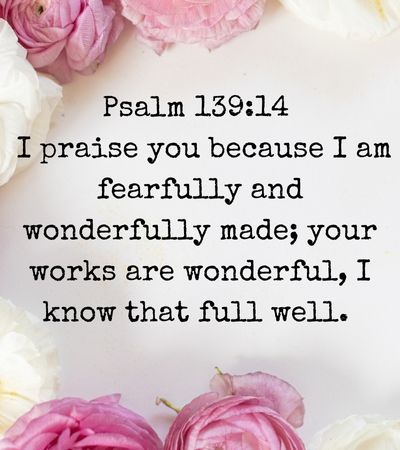 Psalm 119:73-74 
Your hands made me and formed me; give me understanding to learn your commands.
May those who fear you rejoice when they see me, for I have put my hope in your word. (NIV)
Isaiah 64:8 
Yet you, Lord, are our Father. We are the clay, you are the potter; we are all the work of your hand.(NIV)
Matthew 10:30 
And even the very hairs of your head are all numbered.(NIV)
1 Peter 2:9 
But you are a chosen people, a royal priesthood, a holy nation, God's special possession, that you may declare the praises of him who called you out of darkness into his wonderful light.(NIV)
1 Corinthians 12:4 
There are different kinds of gifts, but the same Spirit distributes them.(NIV)
Read: Bible Verses on God's Timing
Bible Verses About Being Unique and Special
Jeremiah 1:5 
"Before I formed you in the womb I knew you, before you were born I set you apart; I appointed you as a prophet to the nations."(NIV)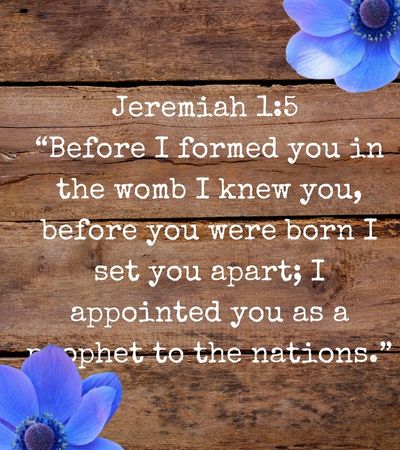 Matthew 10:31
So don't be afraid; you are worth more than many sparrows.(NIV)
Ephesians 2:10
For we are God's handiwork, created in Christ Jesus to do good works, which God prepared in advance for us to do.(NIV)
Jeremiah 29:11-13 
For I know the plans I have for you," declares the Lord, "plans to prosper you and not to harm you, plans to give you hope and a future. Then you will call on me and come and pray to me, and I will listen to you. You will seek me and find me when you seek me with all your heart.(NIV)
Genesis 1:27 
So God created mankind in his own image, in the image of God he created them; male and female he created them.(NIV)
Scripture About Being Unique
Psalm 139:16 
Your eyes saw my unformed body; all the days ordained for me were written in your book before one of them came to be.(NIV)
Acts 17:26 
From one man he made all the nations, that they should inhabit the whole earth; and he marked out their appointed times in history and the boundaries of their lands.(NIV)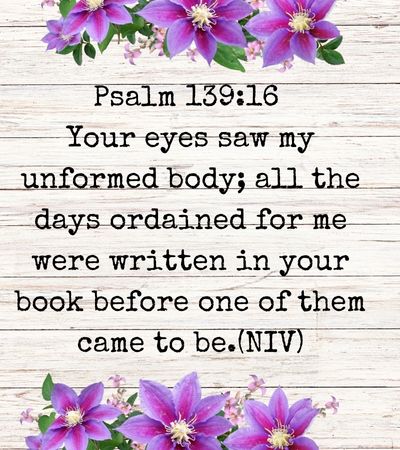 Romans 12: 4-5
4.For just as each of us has one body with many members, and these members do not all have the same function,
5. so in Christ we, though many, form one body, and each member belongs to all the others. (NIV)
1 Corinthians 12:5 
There are different kinds of service, but the same Lord.(NIV)
1 Peter 4:10
10 As each one has received a gift, minister it to one another, as good stewards of the manifold grace of God. –NKJV
Psalm 139:2-4
1. O Lord, You have searched me and known me.
2 You know my sitting down and my rising up; You understand my thought afar off.
3 You [a]comprehend my path and my lying down, And are acquainted with all my ways. – NKJV
Conclusion: Bible Verse about Being Unique
From the above Bible verses you can understand what the bible say about being unique. We are special in God's eyes as even the number of our hair are known to Him. We have different talents and gifts that should help us in improving each others lives. Although we are unique, no one can fully sustain himself. We are need each other.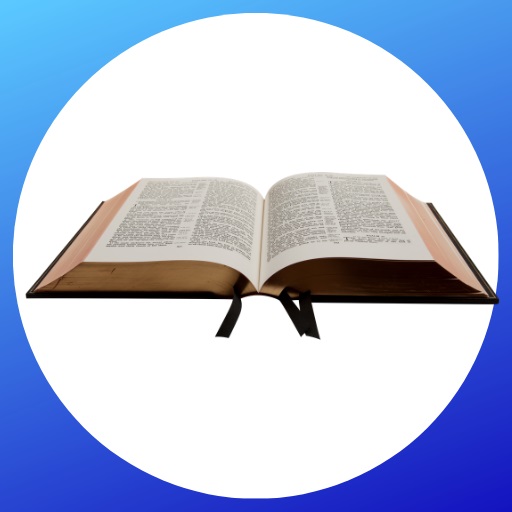 Mzuri Springs provides you with free study guides, devotionals, useful articles, and more