As we look at bible verse about change of heart, it good to understand that to become a true Christian one must have a changed heart. Change from the old sinful ways into new ways by forgiveness of sins and believing in Christ.
Jesus came for the lost and not for the righteous, yet the bible say in 1st John 1:8 says that if we say that we have no sin we deceive ourselves, and truth is not in us. All human beings are sinners that is why at one point we need the change of heart that come through the saving grace of our Lord Jesus
Below we have looked at some of the bible verses about change of heart, hope they will help you in one way or another
Bible Verses about Change of Heart
1. Heaven rejoices greatly over a changed heart.
Luke 15:7
I tell you that in the same way there will be more rejoicing in heaven over one sinner who repents than over ninety-nine righteous persons who do not need to repent. (NIV)
2. God is patient to have everyone have a changed heart
2 Peter 3:9
The Lord is not slow in keeping his promise, as some understand slowness. Instead he is patient with you, not wanting anyone to perish, but everyone to come to repentance. (NIV)
3. God will give us a changed heart
Ezekiel 11:19
And I will give them one heart, and I will put a new spirit within you; and I will take the stony heart out of their flesh, and will give them an heart of flesh: NKJ
4. Having a changed heart means- be in Christ and old things go away
2 Corinthians 5:17
Therefore if any man [be] in Christ, [he is] a new creature: old things are passed away; behold, all things are become new. NKL
Read: No More Delay Bible Verse
5. Change of heart comes through repentance and baptism
Acts 2:38
Peter replied, "Repent and be baptized, every one of you, in the name of Jesus Christ for the forgiveness of your sins. And you will receive the gift of the Holy Spirit. (NIV)
6. Sometime sorrow in our lives brings a change in our hearts
2 Corinthians 7:9-10
yet now I am happy, not because you were made sorry, but because your sorrow led you to repentance. For you became sorrowful as God intended and so were not harmed in any way by us.
Godly sorrow brings repentance that leads to salvation and leaves no regret, but worldly sorrow brings death. (NIV)
7. God can change our hearts according to His will
1 Samuel 10:9
As Saul turned to leave Samuel, God changed Saul's heart, and all these signs were fulfilled that day. (NIV)
Daniel 4:16
Let his mind be changed from that of a man and let him be given the mind of an animal, till seven times pass by for him. (NIV)
8. A changed heart should help us know more about God
Jeremiah 24:7
I will give them a heart to know me, that I am the Lord. They will be my people, and I will be their God, for they will return to me with all their heart. (NIV)
9. A changed heart comes with new spirit
Ezekiel 36:26
I will give you a new heart and put a new spirit in you; I will remove from you your heart of stone and give you a heart of flesh. (NIV)
Psalms 51:10
Create in me a pure heart, O God, and renew a steadfast spirit within me. (NIV)
10. A changed heart should not imitate this world
Romans 12:2
Do not conform to the pattern of this world, but be transformed by the renewing of your mind. Then you will be able to test and approve what God's will is—his good, pleasing and perfect will. (NIV)
Change of Heart Bible Verses
 2 Corinthians 7:10 (NIV)
Godly sorrow brings repentance that leads to salvation and leaves no regret, but worldly sorrow brings death.
Revelation 2:5 (NIV)
Consider how far you have fallen! Repent and do the things you did at first. If you do not repent, I will come to you and remove your lampstand from its place.
Job 42:6 (NIV)
Therefore I despise myself and repent in dust and ashes."
Acts 3:19  (NIV)
Repent, then, and turn to God, so that your sins may be wiped out, that times of refreshing may come from the Lord,
Jeremiah 17:9 (NIV)
The heart is deceitful above all things and beyond cure. Who can understand it?
Revelation 2:16 (NIV)
Repent therefore! Otherwise, I will soon come to you and will fight against them with the sword of my mouth
Psalm 51:2 (NIV)
Wash away all my iniquity and cleanse me from my sin.
Ecclesiastes 3:1 (NIV)
There is a time for everything, and a season for every activity under the heavens:
Acts 2:41-47 New International Version (NIV)
41 Those who accepted his message were baptized, and about three thousand were added to their number that day.
The Fellowship of the Believers
42 They devoted themselves to the apostles' teaching and to fellowship, to the breaking of bread and to prayer. 43 Everyone was filled with awe at the many wonders and signs performed by the apostles. 44 All the believers were together and had everything in common. 45 They sold property and possessions to give to anyone who had need. 46 Every day they continued to meet together in the temple courts. They broke bread in their homes and ate together with glad and sincere hearts, 47 praising God and enjoying the favor of all the people. And the Lord added to their number daily those who were being saved.
Revelation 3:3  (NIV)
Remember, therefore, what you have received and heard; hold it fast, and repent. But if you do not wake up, I will come like a thief, and you will not know at what time I will come to you.
Hebrews 6:19  (NIV)
We have this hope as an anchor for the soul, firm and secure. It enters the inner sanctuary behind the curtain,
Philippians 4:6-8 (NIV)
Do not be anxious about anything, but in every situation, by prayer and petition, with thanksgiving, present your requests to God. And the peace of God, which transcends all understanding, will guard your hearts and your minds in Christ Jesus.
Finally, brothers and sisters, whatever is true, whatever is noble, whatever is right, whatever is pure, whatever is lovely, whatever is admirable—if anything is excellent or praiseworthy—think about such things.
Bible Verses about Changed Heart
Romans 2:29 (NIV)
No, a person is a Jew who is one inwardly; and circumcision is circumcision of the heart, by the Spirit, not by the written code. Such a person's praise is not from other people, but from God.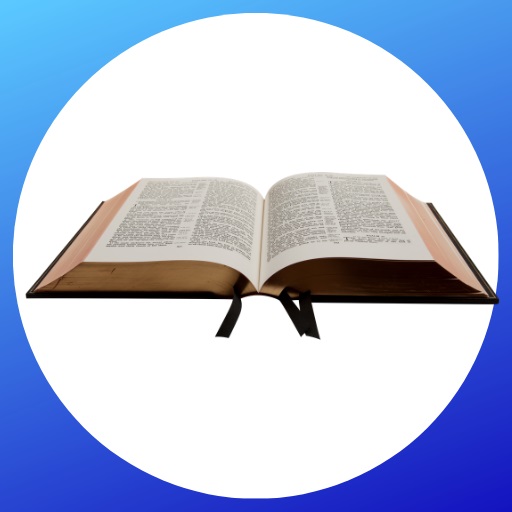 Mzuri Springs provides you with free study guides, devotionals, useful articles, and more