Bible Verse for Mother and Daughter: What does the Bible say about the relationship between a mother and her daughter? What lessons can both a mother and daughter learn from the Bible? This article has looked at captivating bible verses that bring out the extraordinary relationship between a mom and daughter. These bible verses are from both the New and Old Testaments.
Bible Verses for Mothers and Daughters
1. Proverbs 23:25
"May your father and mother rejoice; may she who gave you birth be joyful!"
2. Isaiah 66:13
As a mother comforts her child, so will I comfort you; and you will be comforted over Jerusalem.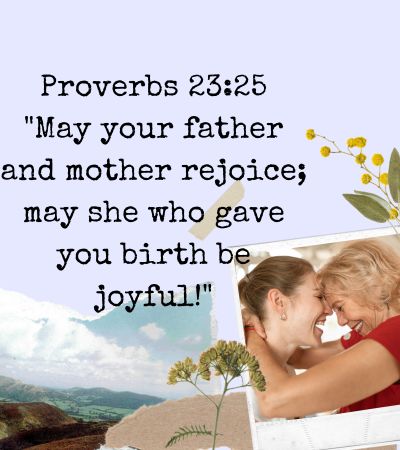 3. Isaiah 49:15
Can a mother forget the baby at her breast and have no compassion on the child she has borne? Though she may forget, I will not forget you!
Read: Deep Birthday Wishes for Mom from Daughter
4. Psalm 113:9
He settles the childless woman in her home as a happy mother of children. Praise the LORD.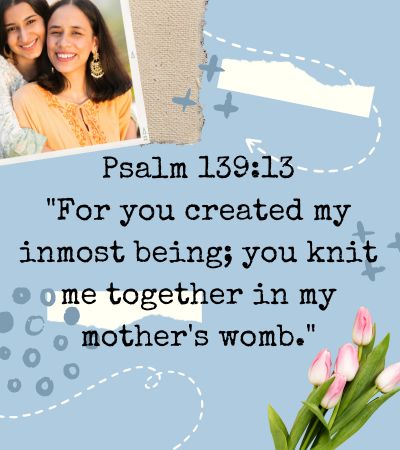 5. Psalm 139:13
"For you created my inmost being; you knit me together in my mother's womb."
Read: Bible Verse of Encouragement in Hard Times
Bible Verses for Moms and Daughters
1. Psalm 127:3
Children are a heritage from the LORD, offspring a reward from him
2. Proverbs 14:1
The wise woman builds her house, but with her own hands the foolish one tears hers down.
Read: Engagement Wishes to Daughter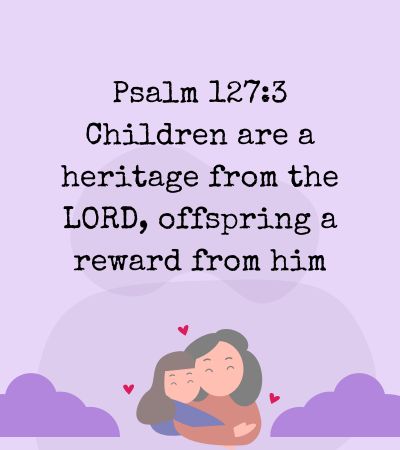 3. Psalm 21:6
Surely you have granted him unending blessings and made him glad with the joy of your presence
4. Psalm 34:5
Those who look to him are radiant; their faces are never covered with shame
5. Proverbs 31:25-26
"She is clothed with strength and dignity; she can laugh at the days to come. She speaks with wisdom, and faithful instruction is on her tongue."
Read: Scriptures to Use When Praying
Bible Verses About Mom and Daughter
1. 2 Timothy 1:5
I am reminded of your sincere faith, which first lived in your grandmother Lois and in your mother Eunice and, I am persuaded, now lives in you also.
2. Exodus 20:12
"Honor your father and your mother, so that you may live long in the land the LORD your God is giving you.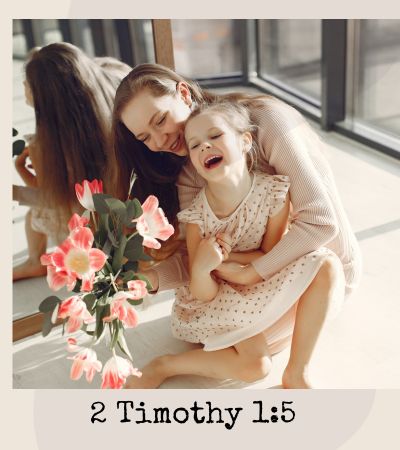 3. 1 Samuel 1:27
I prayed for this child, and the LORD has granted me what I asked of him
4. Proverbs 31:28
"Her children arise and call her blessed; her husband also, and he praises her."
5. Proverbs 11:16
A kindhearted woman gains honor, but ruthless men gain only wealth.
Bible Verse Mother Against Daughter
1. Micah 7:6
For a son dishonors his father, a daughter rises up against her mother, a daughter-in-law against her mother-in-law
a man's enemies are the members of his own household.
2. Luke 12:53
They will be divided, father against son and son against father, mother against daughter and daughter against mother, mother-in-law against daughter-in-law and daughter-in-law against mother-in-law."
Read: Mother's Day in Heaven Quotes from Daughter
Conclusion: Bible Verse for Mother and Daughter
The above bible verses will be help a mother and daughter develop a better relationship in the Lord, as well as appreciate each other in better ways.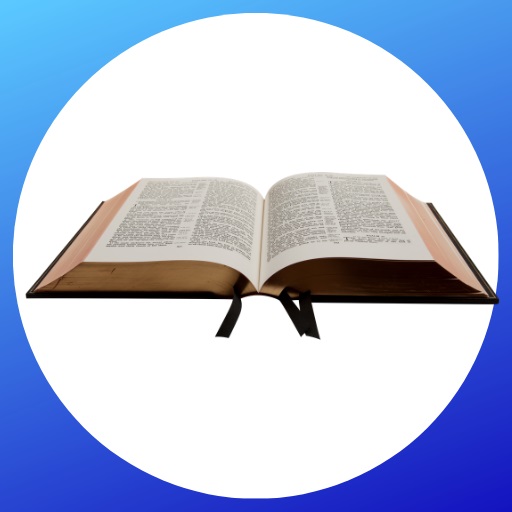 Mzuri Springs provides you with free study guides, devotionals, useful articles, and more