Bible Verses about Confession and Repentance: When we confess our sins and repent them, By His grace, God forgives us.
Repenting is turning away from evil or returning to God.
There are a number bible verses about confession and bible verses about repentance. The bible says in, Romans 3:10, As it is written, There is none righteous, no, not one:
Therefore we all need to confess and repent our sins. These bible verses will inspire you.
Bible Verses about Confession and Repentance
1 John 1:9 New International Version (NIV)
If we confess our sins, he is faithful and just and will forgive us our sins and purify us from all unrighteousness.
Psalm 38:18
I confess my iniquity; I am troubled by my sin
Psalm 32:5
Then I acknowledged my sin to you
and did not cover up my iniquity.
I said, "I will confess
my transgressions to the LORD."
And you forgave
the guilt of my sin.
James 5:16
Therefore confess your sins to each other and pray for each other so that you may be healed. The prayer of a righteous person is powerful and effective.
Proverbs 28:13 New International Version (NIV)
Whoever conceals their sins does not prosper, but the one who confesses and renounces them finds mercy.
Romans 10:10
For it is with your heart that you believe and are justified, and it is with your mouth that you profess your faith and are saved.
Read: Bible Verses about Spirituality
Leviticus 26:40
But if they will confess their sins and the sins of their ancestors—their unfaithfulness and their hostility toward me
2 Samuel 12:13
Then David said to Nathan, "I have sinned against the LORD." Nathan replied, "The LORD has taken away your sin. You are not going to die.
Leviticus 5:5 (KJV)
And it shall be, when he shall be guilty in one of these things, that he shall confess that he hath sinned in that thing
Read: Bible Verses about Food for the Soul
Bible Verses about Confession
Romans 10:9 (NIV)
If you declare with your mouth, "Jesus is Lord," and believe in your heart that God raised him from the dead, you will be saved.
Matthew 3:6
Confessing their sins, they were baptized by him in the Jordan River.
Psalm 19:12
But who can discern their own errors? Forgive my hidden faults.
Hebrews 10:23
Let us hold unswervingly to the hope we profess, for he who promised is faithful.
Matthew 10:32 (KJV)
Whosoever therefore shall confess me before men, him will I confess also before my Father which is in heaven.
1 John 4:15 King James Version (KJV)
Whosoever shall confess that Jesus is the Son of God, God dwelleth in him, and he in God.
Bible Verses about Repentance
Matthew 4:17 (KJV)
From that time Jesus began to preach, and to say, Repent: for the kingdom of heaven is at hand.
Luke 24:46-48 KJV
And said unto them, Thus it is written, and thus it behooved Christ to suffer, and to rise from the dead the third day:
And that repentance and remission of sins should be preached in his name among all nations, beginning at Jerusalem.
And ye are witnesses of these things.
Luke 17:3 King James Version (KJV)
Take heed to yourselves: If thy brother trespass against thee, rebuke him; and if he repent, forgive him.
Matthew 3:8 (KJV)
Bring forth therefore fruits meet for repentance:
Luke 5:31-32
And Jesus answering said unto them, They that are whole need not a physician; but they that are sick.
I came not to call the righteous, but sinners to repentance.
Isaiah 30:15
For thus saith the Lord GOD, the Holy One of Israel; In returning and rest shall ye be saved; in quietness and in confidence shall be your strength: and ye would not.
Acts 5:31
Him hath God exalted with his right hand to be a Prince and a Saviour, for to give repentance to Israel, and forgiveness of sins.
Acts 3:19
Repent ye therefore, and be converted, that your sins may be blotted out, when the times of refreshing shall come from the presence of the Lord.
2 Corinthians 7:9
Now I rejoice, not that ye were made sorry, but that ye sorrowed to repentance: for ye were made sorry after a godly manner, that ye might receive damage by us in nothing.
Jeremiah 31:19
Surely after that I was turned, I repented; and after that I was instructed, I smote upon my thigh: I was ashamed, yea, even confounded, because I did bear the reproach of my youth.
James 4:8
Draw nigh to God, and he will draw nigh to you. Cleanse your hands, ye sinners; and purify your hearts, ye double minded.
Matthew 3:2
And saying, Repent ye: for the kingdom of heaven is at hand.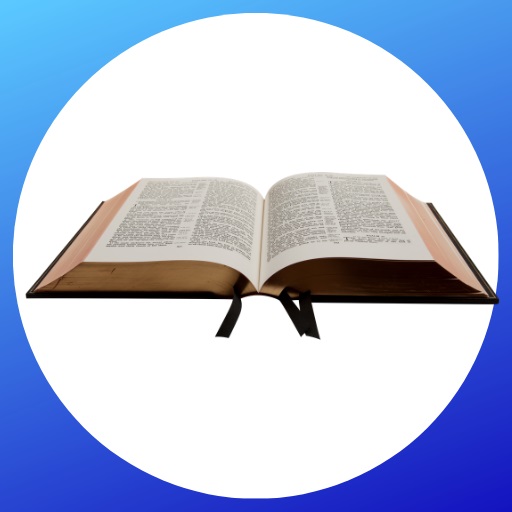 Mzuri Springs provides you with free study guides, devotionals, useful articles, and more