Prayer Point for Financial Breakthrough: A high percentage of people in society want financial breakthroughs. Some want quick riches and end up forgetting what the bible says, in Matthew 6:33. "But seek ye first the kingdom of God and his righteousness, and all these things shall be added unto you."
There is nothing hard for God. You only need to claim his promises. When you seek his kingdom first, everything else you ask will be added to you.
Find financial breakthrough prayer points below!
Prayer Point for Financial Breakthrough
Start by thanking God for all the blessings he has given you in the past, today, and in the future. Then confess and repent all your sins, those known and unknown
Then you can proceed and use these prayer points for a financial breakthrough
1. God, if I have been financially unfaithful to you. I repent all my financial sins. God, please forgive me.
2. Every wrong deal or contact designed to siphon my money, I refuse in the name of Jesus Christ
3. I seal every financial hole that the enemy has dug in my life in Jesus' name.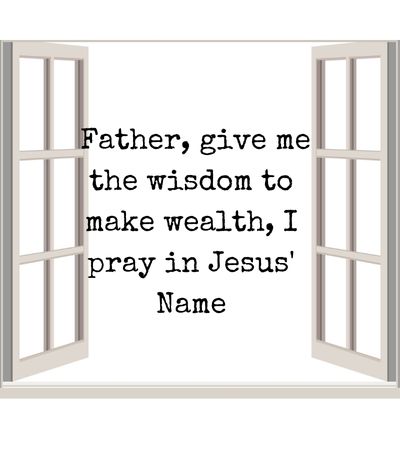 4. Father, give me the wisdom to make wealth, I pray in Jesus' Name
5. May every power or those who do not want to see me prosper be destroyed in the name of Jesus.
Read: No More Delay Prayer Points
6. I destroy every instrument of the enemy designed to bring me down financially, in Jesus' name.
7. Every means that the enemy has been using to take away my finances I destroy in Jesus' name
8. May the doors of financial opportunities open for me in Jesus' name
9. I break every financial curse put upon me, may I prosper in Jesus' name.
Financial Breakthrough Prayer Points
10. Any hindrance to my finances I uproot and destroy in Jesus' name. May my finances increase in Jesus' name.
11. Every foundation of wickedness that is hindering my financial capability may be destroyed in Jesus' name.
12. I destroy any seed of poverty in my life in Jesus' name. May I not lack financially
13. May I receive a financial breakthrough in Jesus' name.
14. I command every financial pitfall that has been dug for me to be covered, so that I may be financially stable in Jesus' name.
Read: Confession Prayer Forgive Me Father
15. I command money to find my way in Jesus' name.
16. I accept Jesus as my savior; therefore relinquish your hold upon my life in the name of Jesus Christ.
17. May every power after my source of income be destroyed in the name of Jesus Christ.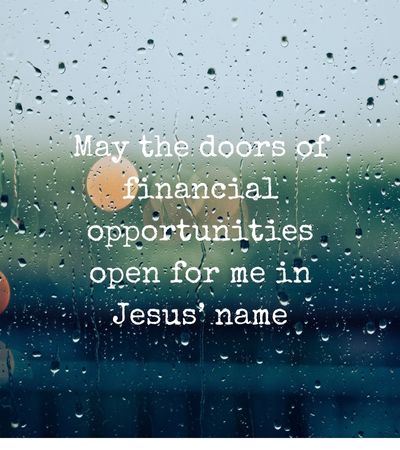 18. I connect my financial source to the power of God in the name of Jesus.
19. May the financial failure be destroyed in Jesus' name
20. May I receive a hundred-fold restoration of any of my wasted finances in the name of Jesus Christ.
Read: Short prayer for peace of mind
Prayer Points for Financial Breakthrough with Bible Verses
1. Proverbs 10:22
"The blessing of the Lord, it maketh rich, and he addeth no sorrow with it."
21. Lord may you open doors that will bring me your godly prosperity. Success that will add no pain or regret to my life.
2. Philippians 4:19
"But my God shall supply all your need according to his riches in glory by Christ Jesus."
22. May your unfailing providence meet my financial needs according to your riches in glory.
3. Deuteronomy 8:18
"But remember the Lord your God, for it is he who gives you the ability to produce wealth, and so confirms his covenant, which he swore to your ancestors, as it is today."
23. Lord as you help me to walk in your ways, give me the ability to produce wealth that will lead me to financial freedom.
Read: Prayers of Repentance in The Bible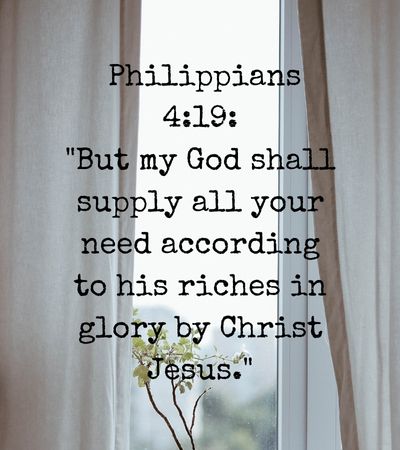 4. Psalm 145:16
"Thou openest thine hand, and satisfiest the desire of every living thing."
24. Lord as you open your mighty hand to bless your people, I pray that you will bless me with financial satisfaction.
5. Deuteronomy 28:6
"Blessed shalt thou be when thou comest in, and blessed shalt thou be when thou goest out."
25. This day as get out to work, I know am blessed. The Lord led me to greener pastures.
Read: Bible Verses about Prayer during Hard Times
Financial Breakthrough Prayer
Mighty God, I thank you for the numerous promises you have granted to us in your word. You say we should not be anxious about anything, and that is why I come to you with thanksgiving. Lord, I need your divine intervention in my finances. Grant me the ability to make wealth that adds no sorrow. I believe you are going to open doors that no man can shut. I pray for wisdom to remain focused on you even when finances become abundant. Father intervene for me that I may see your doings in my life. I pray believing and trusting in Jesus' name, amen.
Final Thought
Your prayer for a financial breakthrough should be based on God's word. Everything good and beautiful comes from God and at the right time, you will have your financial breakthrough. The bible say that He can do exceedingly above what we can do or imagine. So let not your faith waiver, continue with your money prayer points and you will see results. Lastly, thank God for answering your prayers and ensuring you remain true to your tithes and offerings.
Read: List of Answered Prayers In The Bible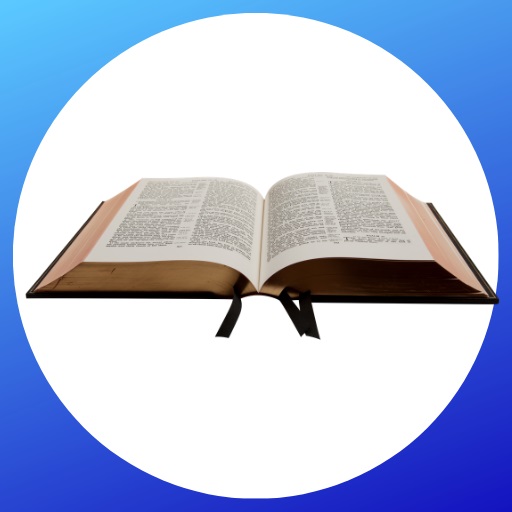 Mzuri Springs provides you with free study guides, devotionals, useful articles, and more