Kindness Stories in the Bible: There are lots of Kindness Stories in the Bible and today we are going to look at a few of them. There are numerous lessons we can learn from these stories. Jesus' stories of kindness in the bible have often been used in today's world to educate both kids and adults.
Below we have looked at Kindness stories in the Bible
Kindness Stories in the Bible
1. Elijah and the widow of Zarephath (1 King 17:1-16)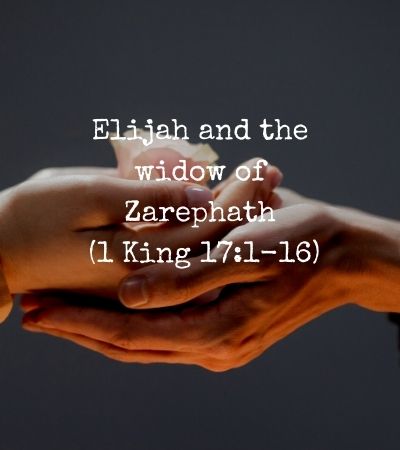 One time during Prophet Elijah's time, there was a famine that lasted a few years. Elijah was instructed by the Lord to go to an area known as Kerith Ravine, east of the Jordan. In the place he would find a brook he would drink water from and the ravens would supply him with food.
After some time, the brook dried up and Elijah was ordered to go to Zarephath in the region of Sidon. In Zarephath, a widow was ordered by God to supply Elijah with food. One day as the widow was gathering sticks, she met Elijah who asked for a little water in a jar. As she was going to get the water the prophet also requested a piece of bread.
The lady didn't have any bread. Due to the continued famine, the only thing that she had was a handful of flour and little olive oil. She intended to use it to prepare a meal for her and her son and then wait for death.
As small as the flour and oil seemed Elijah requested her to make a small bread for him. Out of kindness she prepared the bread for him and brought it to him. Out of her kindness, the Lord blessed that during the times that the famine remained in Israel the jar of flour and jug of oil never run dry.
Lessons on kindness from Elijah and the widow of Zarephath story.
The widow of Zarephath was very kind to Elijah. She only had a small amount of flour that would only last her and her son one serving. She chose to share the bread with Elijah even though it wasn't even enough for her and the son.
It takes pure kindness to share the best things we have in life.
2. Good Samaritan in the Bible- Luke 10:25-37
The Parable of the Good Samaritan is vastly referred to when teaching about kindness. Jesus, as He was teaching about loving your neighbor brought an issue about the parable of the good Samaritan. One day a certain man was going down from Jerusalem to Jericho and he was attacked by robbers. They stripped him of his clothes, beat him, and went away. They left him half dead. A priest happened to be going down the same road, and when he saw the man, he passed by on the other side. A Levite too, passed by the same road and saw the injured man lying alongside the road. Like the priest, the Levite still passed by on the other side. A Samaritan, as he traveled, came where the man was; and when he saw him, he took pity on him. He went to him and bandaged his wounds, pouring on oil and wine. Then he put the man on his own donkey, brought him to an inn, and took care of him. The next day he took out two denarii and gave them to the innkeeper. He further instructed him to look after the injured man and when he would return he would pay all the extra expenses incurred. Only one man out of the three showed kindness and mercy to the man.
Bible Stories About Kindness
Lessons on kindness from Good Samaritan in the story the Bible.
Sometimes kindness comes from the least expected person. The Jews and Samaritans never interacted freely. The Jews hated the Samaritans so much that they would prefer to follow a longer route just to avoid interacting g with them in Samaria. In this parable, only the Samaritan showed kindness to the injured traveler. The priest and Levites could have easily been considered better neighbors but in this parable, they were not kind.
3. Healing the Leper- Matthew 8:1-3
Another example of acts of kindness in the bible is when Jesus came down from the mountainside. A large crowd followed him and a man with leprosy came and knelt before him and said, "Lord, if you are willing, you can make me clean." To show kindness, Jesus reached out his hand and touched the man and said "I am willing, Be clean!" Immediately he was cleansed of his leprosy.
Lessons on kindness from the Healing the Leper
Leprosy was a sickness that ensured one was isolated and lived away from other people. Lepers were considered "unclean" and "untouchable". The kindness in Jesus made him touch him when everyone else run away from him. The Leper was healed because Jesus cared. Jesus taught us that kindness should be shown to everyone.
Stories of Kindness in the Bible
4. Jesus heals the man with a struck ear- Luke 22:47-52
At the garden of Gethsemane, the moment before Jesus was arrested, one of his followers struck the servant of the high priest cutting his ear. Jesus touched and healed the man's ear and ordered his follower not to do it again.
In spite of his impending arrest and death, Jesus was kind enough to still heal the man who wanted to arrest him.
Examples of Kindness in the Bible
5. Jesus dining with sinners Mark 2:13-17
As Jesus walked beside the lake, a large crowd came to him and as usual, he began to teach them. As he was walking he saw Levi son of Alphaeus. Levi was a tax collector and was sitting at the tax collector's booth. Jesus asked Levi to follow him, and since Levi was ready he just got up and followed him.
As he was having lunch at Levi's house, many tax collectors and sinners came to eat with Jesus and his disciples. The Pharisees couldn't comprehend how Jesus could dine with such sinners.
In Israel, Tax collectors were hated since the majority oppressed and normally overcharges the taxes for their own benefit. The Pharisees were puzzled to see Jesus freely interact with them.
In this case, the kindness in Jesus not to judge anyone but to show love was what made him eat with sinners. To Jesus, everyone deserves a chance.
Examples of Acts of Kindness in the Bible
6. The Levite and His Concubine-Judges 19:1-10
In the book of Judge, the days Israel had no king, there was a Levite who lived in a remote area in the hill country of Ephraim. This Levite took a concubine from Bethlehem in Judah but she was adulterous to him. She left him and went back to her parents' home in Bethlehem, Judah. After four months, her husband went to her to convince her to return. He had with him his servant and two donkeys. The concubine took him into her parents' home, and when her father saw him, he joyfully welcomed him. His concubine's father succeeded in convincing him to remain with them three days, eating and drinking, and sleeping there. On the fourth day they got up early and he prepared to leave, but the woman's father said to his son-in-law, "Refresh yourself with something to eat; then you can go." So the two of them sat down to eat and drink together. Afterward, the woman's father said, "Please stay tonight and enjoy yourself." And when the man got up to go, his father-in-law persuaded him, so he stayed there that night. On the morning of the fifth day, when he rose to go, the woman's father said, "Refresh yourself. Wait till afternoon!" So the two of them ate together. Then when the man, with his concubine and his servant, got up to leave, his father-in-law, the woman's father, said, "Now look, it's almost evening. Spend the night here; the day is nearly over. Stay and enjoy yourself. Early tomorrow morning you can get up and be on your way home." But, unwilling to stay another night, the man left and went toward Jebus (that is, Jerusalem), with his two saddled donkeys and his concubine.
Here is a story of a father-in-law who was extremely kind. He didn't mind taking care of his daughter's husband together with the servant. He treated them well and always looked forward to another day having them around.
Summary: Kindness Stories in the Bible
There are numerous kindness stories in the bible. Below is a summary of the above list and Some examples of acts of kindness in the bible
Elijah and the widow of Zarephath (1 King 17:1-16)
Good Samaritan in the Bible- Luke 10:25-37
Healing the Leper- Matthew 8:1-3
Jesus heals the man with a struck ear- Luke 22:47-52
Jesus dining with sinners Mark 2:13-17
The Levite and His Concubine-Judges 19:1-10
Jesus and the Samaritan Woman John 4:4-14
Jesus and the woman caught in the act of adultery John 8:1-11
The Kindness of Dorcas, her death and how she was raised from death Acts 9:36-42
Abraham lets Lot choose the land he preferred Genesis 13:1-13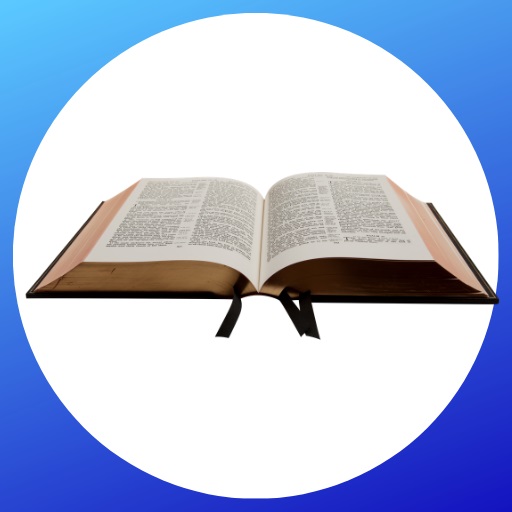 Mzuri Springs provides you with free study guides, devotionals, useful articles, and more