Confession Prayer Forgive Me Father: There are times when we need to confess our sins to our heavenly father.
We are not that holy, and often we sin before God knowingly and unknowingly. When we acknowledge we are sinners we should repent and confess our sins to our Father in heaven. It prepares us for spiritual revival. It enables us to be closer to God.
Confession gives us victory over our sins and mistakes that we have faulted our creator, knowing or unknowing.
In 1 John 1:9; the bible says
"If we confess our sins, he is faithful and just and will forgive us our sins and purify us from all unrighteousness"
We might also have faulted our fellow humans, we need to personally confess and make peace with them.
When confessing we must acknowledge our sins, and bring them before God only; the confessions should be definite and to the point.
Confession enables us to receive God's forgiveness.
Read: No More Delay Prayer Points
Confession Prayer Forgive Me Father
"My Father who is in heaven, I come before you, I praise your name for you have been merciful to me. Thank you for the gift of life and made me come this far.
Forgive me father for I have sinned before you. Lord, please forgive me for any sins that keep me from having a deeper experience with you. Help me find my sins and never to sin again. Have mercy on me and forgive me father.
Help me to live according to your ways. Thank you for answering my prayers in Jesus' Name, I Pray. Amen"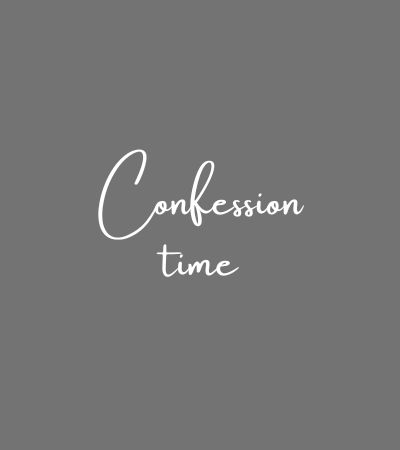 Confession Prayer in the Bible
After David committed adultery with Bathsheba, Nathan the prophet confronted him. David was remorseful for his and He made a confession prayer. Psalms 51, represents one of the confession prayers in the Bible.
Psalms 51: 1-9
1 Have mercy on me, O God, according to your unfailing love; according to your great compassion blot out my transgressions. 2 Wash away all my iniquity and cleanse me from my sin. 3 For I know my transgressions, and my sin is always before me. 4 Against you, you only, have I sinned and done what is evil in your sight; so you are right in your verdict and justified when you judge.
5 Surely I was sinful at birth, sinful from the time my mother conceived me. 6 Yet you desired faithfulness even in the womb; you taught me wisdom in that secret place. 7 Cleanse me with hyssop, and I will be clean; wash me, and I will be whiter than snow. 8 Let me hear joy and gladness; let the bones you have crushed rejoice. 9 Hide your face from my sins and blot out all my iniquity.
Prayers For Confession
"Father in heaven, I come before you in a repentant heart. Your word in Roman 3: 10 says there is no righteous, not even one. Forgive me Father for I have sinned I have failed in my many ways. My tongue has said unpleasant words; my eyes have seen sinful things. My hands and feet have rushed to do evil in your sight. Have mercy on me and forgive me.
Renew thoughts in my mind and the desires in my soul, that I may not sin against you. Led me not into temptation, but deliver me from evil.
Lord may your word dwell in my heart, that I may seek to follow your word. Light my path with your eternal light that I may understand your perfect ways and follow them. I confess every sin in my heart. Amen."
Bible Verses about Confession and Repentance
Bible Verses about Confession and Repentance: When we confess our sins and repent them, By His grace, God forgives us. Repenting is turning away from evil or returning to God. There are a number bible verses about confession and bible verses about repentance as outlined below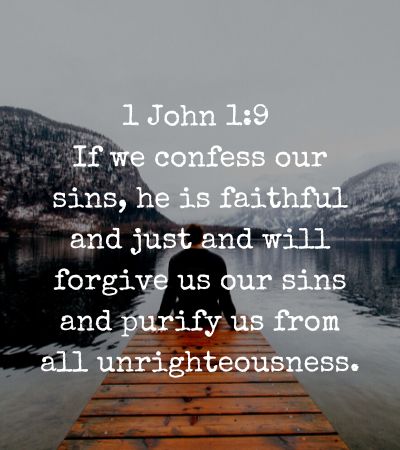 Psalm 38:18
I confess my iniquity; I am troubled by my sin
Psalm 32:5
Then I acknowledged my sin to you
and did not cover up my iniquity.
I said, "I will confess
my transgressions to the LORD."
And you forgave
the guilt of my sin.
James 5:16
Therefore confess your sins to each other and pray for each other so that you may be healed. The prayer of a righteous person is powerful and effective.
Proverbs 28:13 New International Version (NIV)
Whoever conceals their sins does not prosper, but the one who confesses and renounces them finds mercy.
Romans 10:10
For it is with your heart that you believe and are justified, and it is with your mouth that you profess your faith and are saved.
Read: Bible Verses about Spirituality
Leviticus 26:40
But if they will confess their sins and the sins of their ancestors—their unfaithfulness and their hostility toward me
2 Samuel 12:13
Then David said to Nathan, "I have sinned against the LORD." Nathan replied, "The LORD has taken away your sin. You are not going to die.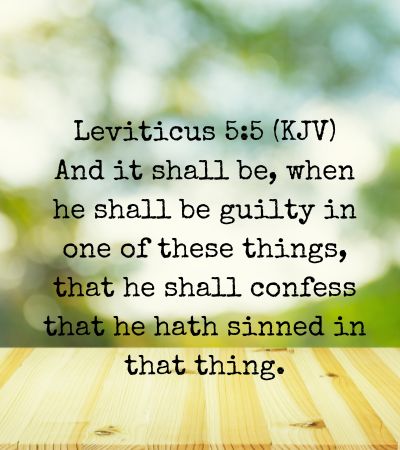 Leviticus 5:5 (KJV)
And it shall be, when he shall be guilty in one of these things, that he shall confess that he hath sinned in that thing
Bible Verses about Confession
Romans 10:9 (NIV)
If you declare with your mouth, "Jesus is Lord," and believe in your heart that God raised him from the dead, you will be saved.
Matthew 3:6
Confessing their sins, they were baptized by him in the Jordan River.
Psalm 19:12
But who can discern their own errors? Forgive my hidden faults.
Hebrews 10:23
Let us hold unswervingly to the hope we profess, for he who promised is faithful.
Matthew 10:32 (KJV)
Whosoever therefore shall confess me before men, him will I confess also before my Father which is in heaven.
1 John 4:15 King James Version (KJV)
Whosoever shall confess that Jesus is the Son of God, God dwelleth in him, and he in God.
Jeremiah 31:19
Surely after that I was turned, I repented; and after that I was instructed, I smote upon my thigh: I was ashamed, yea, even confounded, because I did bear the reproach of my youth.
Read: Bible Verses about Food for the Soul
James 4:8
Draw nigh to God, and he will draw nigh to you. Cleanse your hands, ye sinners; and purify your hearts, ye double minded.
Matthew 3:2
And saying, Repent ye: for the kingdom of heaven is at hand.
Bible Verses about Repentance
Matthew 4:17 (KJV)
From that time Jesus began to preach, and to say, Repent: for the kingdom of heaven is at hand.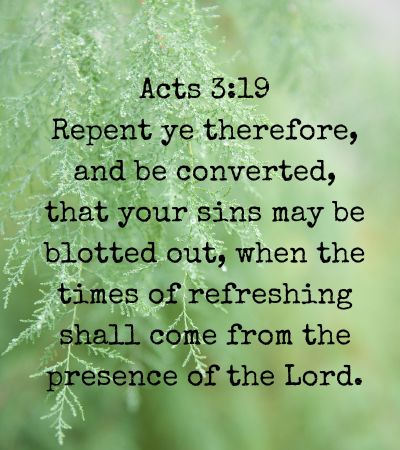 Luke 17:3 
Take heed to yourselves: If thy brother trespass against thee, rebuke him; and if he repent, forgive him.(KJV)
Matthew 3:8 
Bring forth therefore fruits meet for repentance:(KJV)
Luke 5:31-32
And Jesus answering said unto them, They that are whole need not a physician; but they that are sick.
I came not to call the righteous, but sinners to repentance.
Isaiah 30:15
For thus saith the Lord GOD, the Holy One of Israel; In returning and rest shall ye be saved; in quietness and in confidence shall be your strength: and ye would not.
Acts 5:31
Him hath God exalted with his right hand to be a Prince and a Saviour, for to give repentance to Israel, and forgiveness of sins.
Acts 3:19
Repent ye therefore, and be converted, that your sins may be blotted out, when the times of refreshing shall come from the presence of the Lord.
2 Corinthians 7:9
Now I rejoice, not that ye were made sorry, but that ye sorrowed to repentance: for ye were made sorry after a godly manner, that ye might receive damage by us in nothing.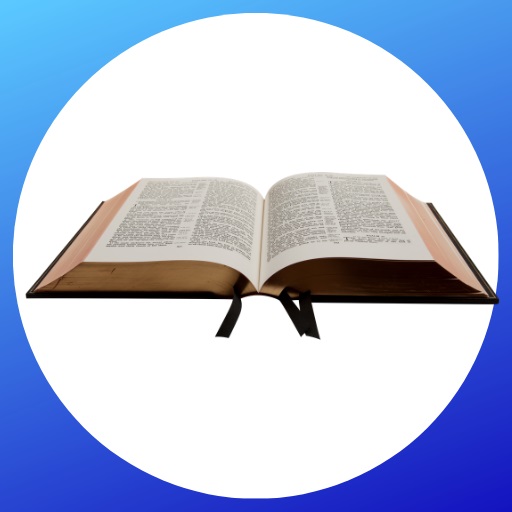 Mzuri Springs provides you with free study guides, devotionals, useful articles, and more