Thursday Morning Prayer and Blessings: As you prepare to start your day, this Thursday, it is important to remember that your prayers and kind words of blessing can have an impact on someone's life. In this article, we have shared Thursday morning Bible verses, messages of blessings and Thursday Godly quotes to help you become a well-equipped Christian.
Choose to be a person who spares time to encourage others, who may be having the lowest moments in their life.
Below are, sample of Thursday Prayers and Blessings that are based on the word of God.
Thursday Prayers and Blessings
Thursday Morning Prayer
"Thank you Father God for your presence in my life. Every day I see your grace and experience the peace that comes from you. Thank you for the Holy Spirit that has always guided me. Forgive me for my iniquities. Welcome, Holy Spirit into my life today fill me with your power and help me submit to you. I choose to worship you now and forever. I bow and enthrone you with praises and adoration that you only deserve. This Thursday revive my soul and lead into the green pastures. Bless the work of my hands and help me to bring out the best out of this day. In Jesus' name, I pray Amen."
Read: Friday Christian Prayer Quotes
Thursday Morning Blessings
1. As you worship the Lord this day, may He bless you with good health. Happy and blessed Thursday morning to you, amen.
2. Happy prayerful Thursday to you. Never forget that failure is never final when the FATHER is in the room!
3. It is a special day to mend your ways and seek the Lord with all your heart and soul. As you do so may you experience the comfort that comes from Him.
4. As you start your Thursday, never forget that He cares for those who trust in him. Blessed Thursday.
5. Happy Thursday working day. As you go to work, may the Lord establish the work of our hands. Amen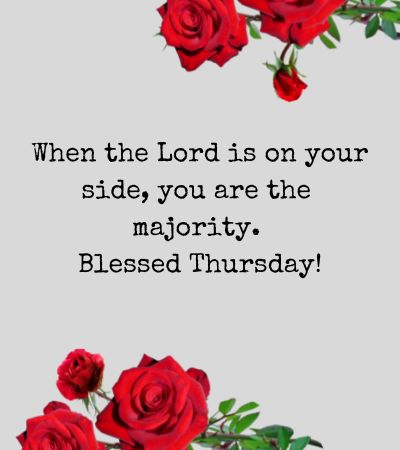 6. In life the search never ends, we search for happiness, fulfillment, purpose, and many others. May the Lord fulfill your desires according to His will. Amen
7. You are favored by the Lord. This Thursday morning you have His grace to achieve the best!
8. Rejoice this Thursday, God has given us another day. We are not to be defined by our yesterday's mistakes. We have what it takes to overcome.
Read: Morning Scriptures Devotional 
Thursday Prayer Quotes
1. May you find your strength in the Lord! Christ is never strong in us until we are weak and accept His help. Have a wonderful Thursday!
2. I pray the Lord will lead you this day, even when the enemy comes your way, may the Lord's fire consume him. Have a marvelous Thursday.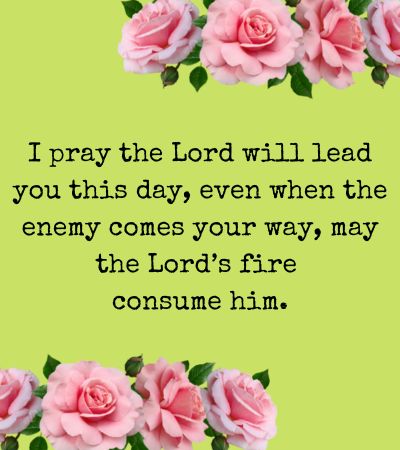 3. When the Lord is on your side, you are the majority. Blessed Thursday my friend!
4. Life has many things to offer us, as you make your choices, always seek the kingdom of God first. Have a fruitful Thursday my friend
5. One day at a time, you have 24 hours to achieve the best you can this day. Lots of blessings to you
6. Have a hopeful Thursday. You can do all things through Christ who strengthens us.
7. Rejoice this day. You are among the people who have the gift of life.
8. Even when you feel alone, the Lord is always there with you. Take time and talk to Him.
Read: Wednesday Morning Prayers and Blessings
Thursday Bible Verses
We have looked at several Bible verses for Thursday's blessings. You can quote a few as you say your Thursday prayers
Exodus 23:25
"Worship the Lord your God, and his blessing will be on your food and water. I will take away sickness from among you"
Nahum 1:7
"The Lord is good, a refuge in times of trouble. He cares for those who trust in him."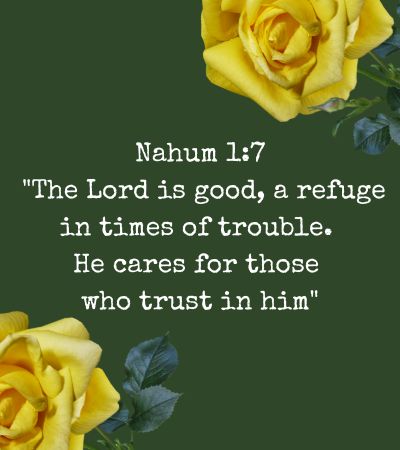 Psalm 103: 1-3
1 Praise the Lord, my soul; all my inmost being, praise his holy name.
2 Praise the Lord, my soul, and forget not all his benefits—
3 who forgives all your sins and heals all your diseases,
Matthew 7:7-8
7 "Ask and it will be given to you; seek and you will find; knock and the door will be opened to you.
8 For everyone who asks receives; the one who seeks finds; and to the one who knocks, the door will be opened.
Psalms 90: 17
17 May the favor[a] of the Lord our God rest on us; establish the work of our hands for us— yes, establish the work of our hands.
Read: Funny Throwback Thursday Quotes
Isaiah 59: 1-2
1 Surely the arm of the Lord is not too short to save, nor his ear too dull to hear.
2 But your iniquities have separated you from your God; your sins have hidden his face from you so that he will not hear.
Thursday Morning Prayers for Family
"Thank you, God, for allowing me to be born into a wonderful family. You are our Father, the one who we always depend on. Thanks for the love you have allowed us to share freely. Bless my parents, siblings, and all the extended family members. To those who are not feeling well, touch them with your healing hand. Supply our needs according to your riches in glory. I believe we are blessed when we go out and when we come back. Father God, let Your will be done in our lives. Amen."
Thursday Morning Prayers and Blessings
"Father stretch your hand over us and protect us. Without you, we are prone to so many dangers surrounding us. Fight the spiritual battle for us and send your angels to watch over us. Thank you for the far we have come. Our Thursday is going to end well because you will surround us with your unfailing love and bless us as per your word. We acknowledge you as our guide and we commit our life to you. In Jesus name, amen"
Read: Religious Good Morning Messages for Friends
Conclusion: Thursday Morning Prayer and Blessings
Take time and have your Thursday Morning Devotional. Anytime spent in God's presence is special. The word of the Lord will renew you from within. Never underestimate the power that comes from praying. Your Thursday Morning prayers could be the only weapon you have to overcome your trials. Have a peaceful Thursday with God's love on your side.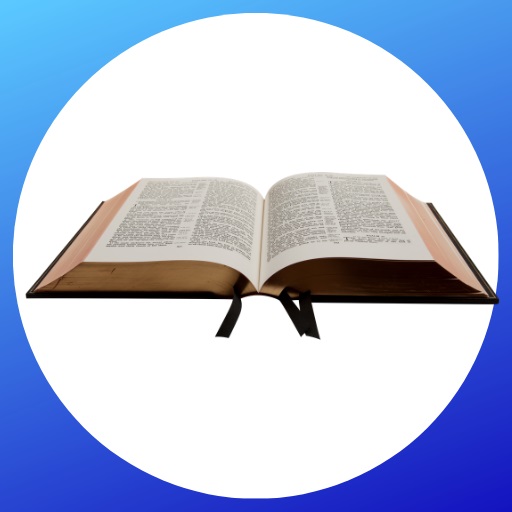 Mzuri Springs provides you with free study guides, devotionals, useful articles, and more