Birthday Wishes for Baby Girl: We have combined one of the best lists for birthday wishes for a baby girl. These wishes and birthday messages are diverse and can be sent to any baby girl be it your daughter, niece, cousin, or a friend's baby. In addition, they are unique and heart-touching birthday wishes that will allow you to effectively portray the best wishes from your heart. 
Birthday Wishes for Baby Girl
Happy 3rd birthday my lovely daughter! Mummy loves you so much. I wish you grow up and best the most admirable lady in whichever path you choose. All the best!
Happy 5th birthday my precious, today we are gathered here to celebrate the 5 years you have been with us. Our best wishes are with you all through.
It is wonderful to see how fast you have grown. We celebrate your first birthday because we know the best future awaits you. May angels be with you this day.
You are the most adorable baby girl around. Your little eyes remind me how much I love you. Happy birthday, baby.
Today is a day to be glad, I can't wait to see blow one more candle on your birthday cake. I have faith that you will grow up to be a great girl. Happy Birthday baby girl!
On your big day, I want all your wishes to come true. I adore you, sweetheart, and I wish you a very Happy birthday!
It is a big day for you my baby, I pray all the dreams ahead of you will come true. We love you and look forward to seeing you blow your birthday candles every year. Happy birthday.
See Also: Christian Birthday Wishes for Daughter
Mummy and Daddy are proud of you. Happy birthday to you. We will ensure you enjoy it in the best way possible. You have always been the best gift we received from God. We are happy to see your 5th Birthday. I wish you happiness and prosperity. Happy birthday.
Your smile touches my heart in the best way I have ever known. Today as you celebrate your birthday my heart will be delighted. Happy 7th birthday.
I thank God for giving me a little angel, you are so cute and we love you. Happy birthday, baby.
I cannot fail to celebrate the one extra year you have brought joy to my heart. All the best my girl.
Happy Birthday to the gem of my heart! I wish you God's blessing as we look forward to another year. Love you.
Wish you the best on a happy day like this. I pray you will enjoy the plans we have put in place to ensure your birthday is joyful. Happy 10th birthday baby girl. 
Birthday Messages for Baby Girl
I can't forget to wish warm birthday wishes to my girl. You are a delightful angel and you know how to touch the heart of everyone around you. Happy 8th birthday.
Happy birthday sweet little girl! May God's hand lead you into the right path and may you grow in wisdom and knowledge. Wish you the best.
Hello baby! It is your special day; I am glad you are my angel. You touched my heart from the first day I saw you. Happy birthday.
Happy Birthday to the most likable and attractive young lady! Love you so much, take time, and have some good times today!
Happy birthday Shanice! You are a blessing from God. This day just tells us again how significant you are in our lives. Happy 9th birthday!
Happy birthday my pretty one, I may not be able to give you all that you desire but I plan to provide what you will need to become a great and a better person. Have a superb birthday!
As little as you are your character is outstanding. You already know how to stand out and fight for others. I know you are a star in your own making, happy birthday.
Thanks to our treasurable baby, you have taught us the true value of life. We have faith that you will celebrate many more birthdays. May joy and blessings be with you.
Best wishes to you on your special day. As little as you are, I pray that you will conquer obstacles that life may throw in your way. Happy birthday!
Happy birthday, sweetie! Enjoy the dance, the cake, and the attention you get from us. I am certain that with God on your side you will achieve greatness.
For the past two years, you have been with us I have become a better person. Thank you for giving me the extra motivation to do better. Wish you a wonderful birthday.
Hello baby, your presence in my life has been magical. Every time I look into your eyes I see unconditional love. Happy birthday
Hurray! You are now 5 years old, Happy birthday! You are my sunshine and will always give you the best. Love you.
Heart Touching Birthday Wishes for Baby Girl
It has been one year of remarkable experiences, since you came into our lives we have smiled more each day. Happy 1st birthday my queen.
My precious baby girl, it is an honor from God to see your 4th birthday. I am so happy to see the far you have grown.  I'm praying that you have a hale and hearty growth with endless happiness.
My princess you are meant to live according to God's purpose. You are unique and your greatness awaits you if remain in His will. Happy 15th Birthday.
Happy birthday my dear! Let your light shine. May your talents be unveiled to help you become who you are meant to be.
Dear Niece, you are such a blessing in our family. I know you will grow up to be a valuable woman. Happy 14th birthday.
Baby Girl, it is your special day. We will make the most of it. I hope you will enjoy every moment. Happy Birthday!
Happy birthday my baby, never forget that you are born for greatness. Your failure is only meant to make you stronger. Happy 10th birthday.
Honey, I wish you all the best on your birthday. I believe in you but that would mean nothing if you don't believe in God and in yourself. Wish you the best!
Motherhood is memorable for someone with a lovely daughter like you! Can't wait to celebrate with you. Happy Birthday.
Happy birthday baby, put on a happy face. You just turned 8 years. We look forward to a superb birthday.
A little angel like you needs lots of kisses, hugs, and favors from God. I pray that God will give us the chance to love you in the best way we could. Happy Birthday!
Happy birthday! Start this day with hope and joy. You are blessed to see another birthday. May God bless you as we celebrate.
My Joy is great. My little girl is turning 2 years. 2 full years of happiness is what I can remember this day. Happy 2nd birthday.
No matter the number of birthdays we celebrate, you will always be my baby girl. Happy birthday.
Honey, I may not have it all, but never forget I will always love you. Wish you the best on this fantastic day. Happy birthday.
Just the other day you were gifted to us, we have enjoyed our journey with you. We look forward to a fantastic day and another splendid year.
The newest birthday wishes are approaching in your way, sweet darling! Lots of kisses for you my dear.
Happy birthday little minion of my heart!  Wishing you a very happy birthday loaded with the finest fun!
Your mummy and daddy are amazed how they have endured a whole year of restless days and sleepless nights. We are so delighted to see you turn one year. Happy Birthday.
Though the room is full of candles, you are the brightest of them all. My girl, you light up my soul with happiness.  Cheers on your 4th birthday!
I knew you were the most gorgeous thing in the world the first day I saw you. I can see a little me in you. Hope you will grow to become the best version of yourself.
Happy Birthday to my mischievous 4 years old girl! Nothing can ever take your place in my life. You are such a sweet baby. Daddy loves you a lot.
Darling, I can't fully express how much I love you. Seeing your blameless face lightens up my day. Keep smiling baby girl. Happy 5th birthday!
Lastly, we can start counting your age by a year. We are so delighted to see you learn the first major steps in life. Happy 1st birthday to you!
Conclusion: Birthday Wishes for Baby Girl
It is with no doubt that your baby's birthday comes once in a year, during this time always take the time to send the Heart Touching Birthday Wishes. No matter the age, get that birthday card and write something. You can keep the cards and once your child is of age you could give them to see the wishes you made on their every single birthday. All the best as you celebrate the special day.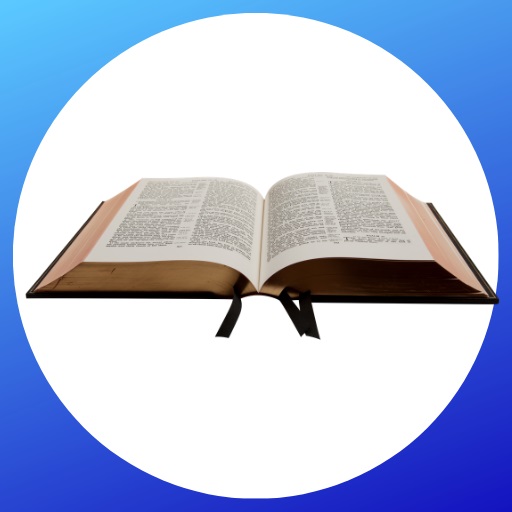 Mzuri Springs provides you with free study guides, devotionals, useful articles, and more