Short Positive Messages for Cancer Patients: Cancer patients need to hear lots of positive messages that will encourage and inspire them to continue fighting their sickness. Kind words are uplifting and remind us that there are people who still care when we are going through difficult times. The below messages will add some positivity for a loved one having cancer.
Short Positive Messages for Cancer Patients
1. My dear, I have faith in your willingness to get well. Each day I look forward to your full recovery.
2. Never let your inner strength be crippled by your ailment. You are a true warrior.
3. Believe and continue believing because tough times are coming to an end.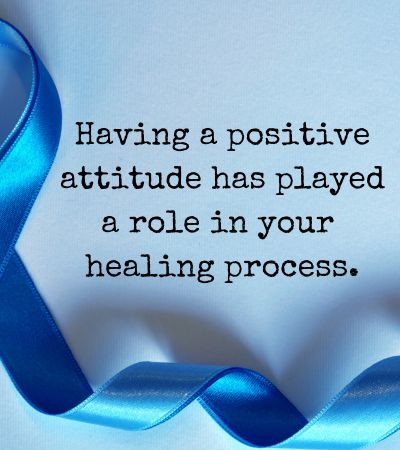 4. Congrats on sailing through the stormy days with so much positivity.
5. You are never alone in this, God, family, friends, and loved ones are there for you.
6. Sending you messages of love and hope, you will make it through this.
7. Be strong and courageous always, and never give up.
8. Congrats on showing positivity through all your treatment sessions.
9. Your unending hope and faith is truly encouraging. This storm will leave you a stronger person.
10. Each day embrace courage and have your victory against cancer.
Read: Religious Words of Encouragement for Cancer Patients
Positive Thoughts for Cancer Patients
1. I celebrate each milestone you successfully fight to go through another chemo, it soon coming to an end.
2. Hurray! your beautiful smile and positive mindset are inspiring. Keep on fighting.
3. Through your resilience, keep your light shining.
4. God's grace will carry you through these tough times.
5. God's power will manifest in your weakness, just hold on.
6. Nothing will ever separate you from God's love.
Read: Christian Words of Encouragement for Sick Person
7. Having a positive attitude has played a role in your healing process.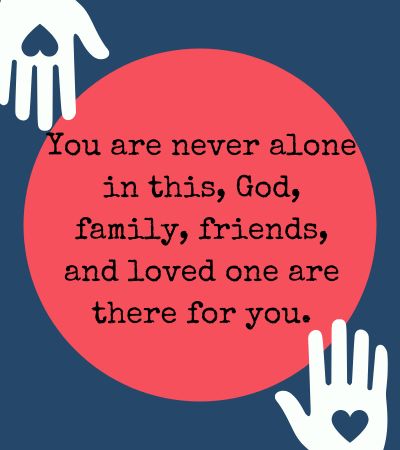 8. Through Christ who gives you strength, you will do all things.
9. Even on a rocky and bumpy road, you will not be shaken for God is with you.
10. The Lord is closer to you than you think, right now He is your closest friend.
11. Don't let your hopes and spirit be crushed, God has never failed anyone.
12. All things will work out for your good.
Read: Letter of Encouragement for Someone with Cancer
Positive Message for Cancer Patients
1. You are a brave warrior, keep fighting and stay strong to the end.
2. Your willingness to overcome is truly inspirational.
3. Every day is a time to choose to be positive, it may be difficult but all will be well.
4. You have our unending love and support.
5. A step a day is better because it brings you closer to your victory.
6. I will cheer you on because I know you have what it takes to get healed.
7. Congrats on gathering all your strength to fight this challenge.
Read: Religious Get Well wishes for a Friend
8. Embrace every positive energy that will help you get through this journey.
Good Message for Cancer Patients
1. It is the little things in life that matter, I celebrate you for going through the chemotherapy with courage and hope.
2. You will always have the love and support you need.
3. Sending you Lots of hugs and quick recovery wishes.
4. The Lord has heard your prayers and is opening your healing doors.
5. Eventually, you will come out of this as a perfect example of the goodness of God.
6. God, friends, and family will guide you through the roughest times.
7. Sending you my prayers for your well-being and renewed health.
Read: Religious Get Well Wishes After Surgery
Short Positive Message for Cancer Patient Family
1. Watching your loved one sick is not easy, take heart and believe the best is coming.
2. May God renew your strength and hope as you continue to care for your cancer patient.
3. No words can be enough to appreciate you for the good work you do. May God bless you for your selfless love for your sick family member.
4. It may be a challenging journey for you but you still have lots of love for your loved one.  May you be blessed more each day.
5. Your unending support for your loved one is admirable. Be encouraged and keep in mind that God is pleased by your good work.
6. Together you continue to illustrate that unity is an important element when one of your relatives is fighting cancer. May God's grace continue to be with you.
7. Thank you for building a solid foundation for your loved one.
8. Your prayer and emotional and spiritual support portray the love you have for the patient.
9. With hope, faith, and trust, your prayers continue to intervene in your loved one's difficult situation. Thank you for demonstrating your love.
Read: Christian Words of Encouragement for Someone Going Through a Divorce
Conclusion: Short Positive Message for Cancer Patient
The above short positive message for cancer patient' family or loved ones can be used to inspire someone. To make them more meaningful once they are well personalized to suit the needs of the person having cancer.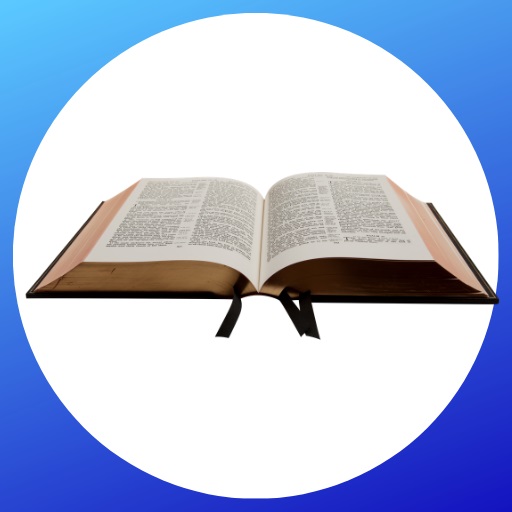 Mzuri Springs provides you with free study guides, devotionals, useful articles, and more