Christian Words of Encouragement for Sick Person: Our words have an impact on other people. Often when we have a sick friend or relative, it is good to come up with the right words to encourage them. You may want to show compassion without causing any negative feelings like pity.  Below we have looked at some Christian words of encouragement for a sick friend or loved one.
Christian Words of Encouragement for Sick Person
1. I'm glad you are recovering well. God will heal you and grant you peace that surpasses human understanding.
2. Every time I see your good progress, I am hoping soon we are going to celebrate your healing.
3. It is always a joy seeing you become stronger and stronger each day. You are a loved child of God and you will overcome
Read: Religious Words of Encouragement for Cancer Patients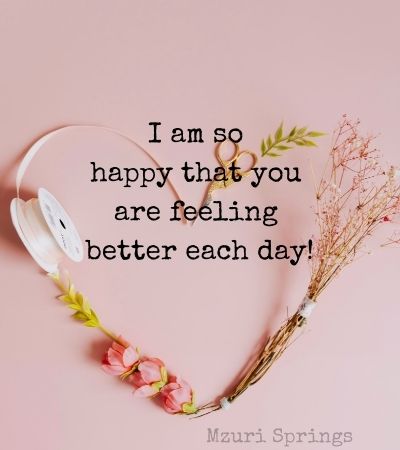 4. You are such a fighter; the doctors are amazed at how you want to fight this disease. My prayer is with you.
5. I appreciate that you always allow me to show you how much I care for you. We love you and God loves you more.
6. You are such a blessing in my life. I will always spare my time to walk with you on this journey. My life is blessed by you.
7. I always admire your strength even when you are down with an ailment, you find time to encourage others.  May the Lord always guide you.
8. I am so happy that you are feeling better each day! Continue trusting in the promises of God over your health.
9. You can overcome this sickness. Every time I look in your eyes I see the inner power needed to be healed.
10. Even during this time, I have you have my heart. The Lord will never leave you or forsake you.
11. I know you will get well soon, praying for you.
12. We are blessed to have you as our friend. You are so special and I look forward to your full recovery.
13. No matter what, we are going to fight this sickness. You have a whole family behind you with unending love and prayers.
Read: Best wishes for new beginning
Christian Words of Encouragement for a Sick Child
1. We miss your talents in the house, your smile is missed by many. May God heal you soon.
2. You are one of the people I love most in my life. Baby I will do anything to help you feel better. Be blessed
3. May God watch over you, looking forward to the time you will start playing around. You are not alone in this.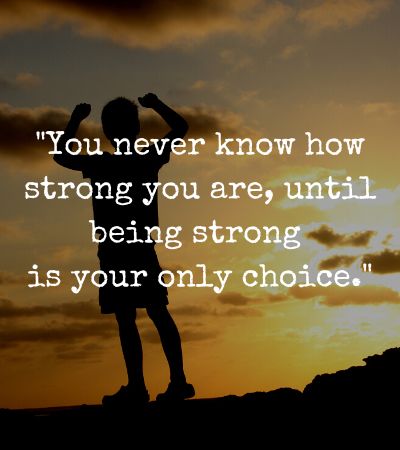 4. I am so sorry that you are going through these hard times. I will always be on your side. You are God's special baby and we love you.
5. It brightens my heart to see you smile again. Can't wait to buy your favorite ice cream. Love you
6. Hurray, my baby is recovering well, soon we are saying bye-bye to the doc.
7. You are a young fighter; you are about to overcome this disease in Jesus' name, amen.
8. You are a good child, God has heard your prayers and we are soon going home.
Read: Effective Prayer for the Sick
Words of Encouragement for Sick Person Religious
1. I know it is a difficult period for you, but with God on your side, you will overcome this period.
2. May God give you the strength to help you provide all the support needed during these trying times.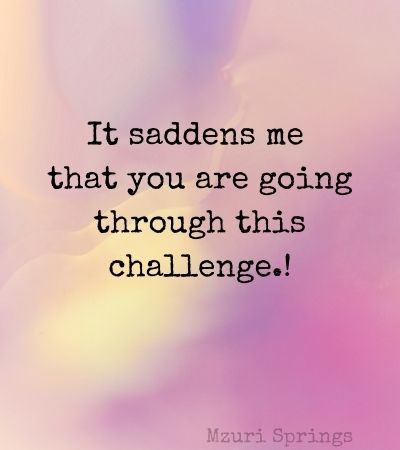 3. Even the nights come to an end. You will overcome all the obstacles in your life.
4. It saddens me that you are going through this challenge, but I never cease to pray for you.
5. We have a prayer circle interceding for you. God is doing something great for you
6. Don't shy away from asking for help. May you find solace in God's unfailing love.
7. I am just a call away if you need time to talk to anyone. Keep in mind that God is also our present help in times of need
Read: Bible Verses for Surgeons
Christian Words of Encouragement for a Sick Friend
1. I may not know the exact words to say to you now, but I want you to know I love you and trust in your full healing.
2. I have been praying for your healing, trust in Him and keep your focus on God's love for you.
3. With God on your side, you're going to beat this sickness. It is only a matter of time before you stand up and face life with your bold smile.
4. After a successful surgery, we are very hopeful. We give God all the honor for the far you have come.
5. Even though I may not be able to do much for you, I will be by your side and I love you.
6. Although this sickness wanted to pin you down, you have fought back at a remarkable pace. We thank each day you feel better.
7. Even during this tough moment never forget that God cares about your pain and so do I.
8. Don't give up no matter what, a rainy day doesn't mean the sun won't shine again.
9. When it is gloomy, I will offer you the light you need to brighten your light.
10. Through God's power, I trust in you will fight this sickness until the very end.
Read: Short Positive Message for Cancer Patient
Words of Encouragement for a Sick Friend from the Bible
Below we have looked at some Words of Encouragement for the sick from the bible that you can send out to a sick friend or relative
Jeremiah 33:6
"Nevertheless, I will bring health and healing to it; I will heal my people and will let them enjoy abundant peace and security."
Exodus 23:25
Worship the Lord your God; his blessing will be on your food and water. I will take away sickness from among you, (NIV)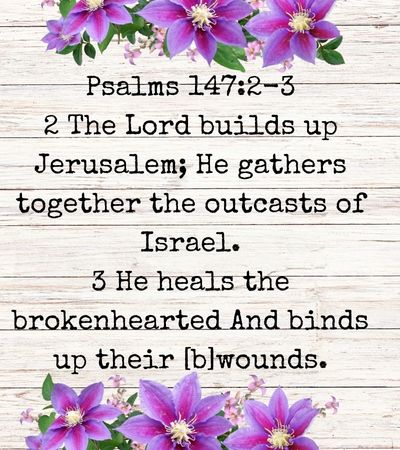 Words of Encouragement for the sick: Even in Sickness Love the Lord and worship Him
James 5:14-15
14 Is anyone among you sick? Let them call the elders of the church to pray over them and anoint them with oil in the name of the Lord.
15 And the prayer offered in faith will make the sick person well; the Lord will raise them. If they have sinned, they will be forgiven. (NIV)
Words of Encouragement for the sick: Christians are encouraged that if there are sick they should ask for prayers
2 Corinthians 12:10
10 That is why, for Christ's sake, I delight in weaknesses, in insults, in hardships, in persecutions, in difficulties. For when I am weak, then I am strong.
Words of encouragement for sick person religious: Sometimes God will not remove our infirmity but He will give us the strength we need to run the race of this life.
Read: Letter of Encouragement for Someone with Cancer
Matthew 4:23-27 
23 Jesus went throughout Galilee, teaching in their synagogues, proclaiming the good news of the kingdom, and healing every disease and sickness among the people.
24 News about him spread all over Syria, and people brought to him all who were ill with various diseases, those suffering severe pain, the demon-possessed, those having seizures, and the paralyzed; and he healed them.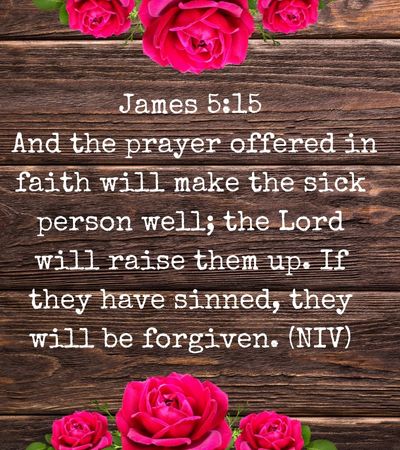 Bible Verses About Healing Sickness
Mark 6:56
56 And wherever he went—into villages, towns, or countryside—they placed the sick in the marketplaces. They begged him to let them touch even the edge of his cloak, and all who touched it were healed. ( NIV)
Mark 5:34
34 And He said to her, "Daughter, your faith has made you well. Go in peace, and be healed of your affliction." (nkjv)
1 Peter 2:24
24 who Himself bore our sins in His own body on the tree, that we, having died to sins, might live for righteousness—by whose [g]stripes you were healed.
Read: Christian Tribute to a Mother Who Passed Away
Psalms 147:2-3
2 The Lord builds up Jerusalem; He gathers together the outcasts of Israel.
3 He heals the brokenhearted And binds up their [b]wounds.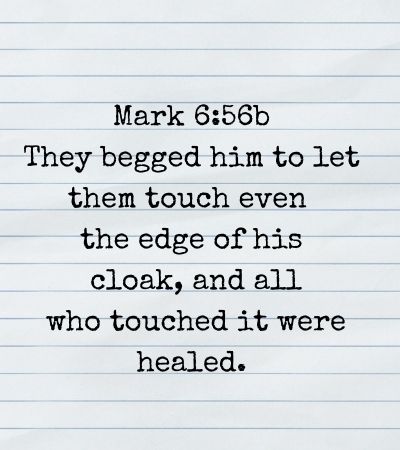 John 5: 6-8
6 When Jesus saw him lying there and knew that he already had been in that condition a long time, He said to him, "Do you want to be made well?"
7 The sick man answered Him, "Sir, I have no man to put me into the pool when the water is stirred up; but while I am coming, another steps down before me."
8 Jesus said to him, "Rise, take up your bed, and walk."
9 And immediately the man was made well, took up his bed, and walked. (NIV)
Read: Get Well Soon Text Messages
Conclusion: Christian Words of Encouragement for Sick Person
Proverbs 16:24 says that kind words are a honeycomb they are sweet to the soul and healing to the bones. The above Bible Verses for Encouragement During Sickness can improve the faith of anyone seeking healing. When praying for healing you can mention the above healing scriptures.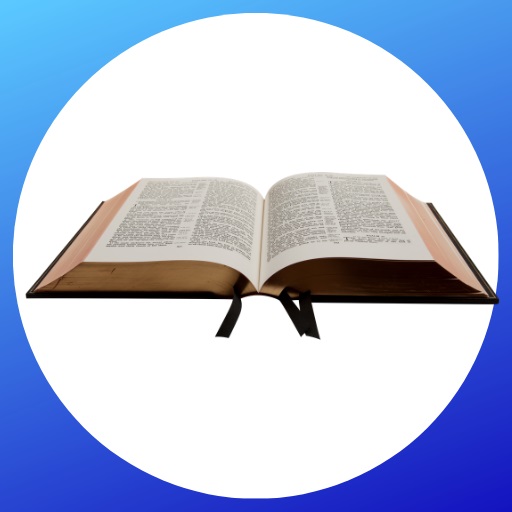 Mzuri Springs provides you with free study guides, devotionals, useful articles, and more