Words of Encouragement for Sickness: Our words have an impact on other people. Often when we have a sick friend or relative, it is not so easy to come up with the right words to encourage them. You may want to show compassion without causing any negative feelings like pity.  If you are living close to the patient, you may consider having the right words to ensure the patient's mind is distracted from pain or stress.
Below we have looked at some comforting words you may send for someone who is sick. You will also have some clue on what to say when someone is in hospital. 
Words of Encouragement for Sickness
I'm glad you are recovering well.
Every time I see you, I am positively hopeful soon we are going to celebrate your healing.
It is always a joy seeing you become stronger and stronger each day.
You are such a fighter; the doctors are amazed at how you want to fight this disease.
I appreciate that you always allow me to show you how much I need you.
Read Also: Encouraging Bible Verses for the Sick
You are such a blessing in my life. I will always spare my time to walk with you on this journey. My life is blessed by your.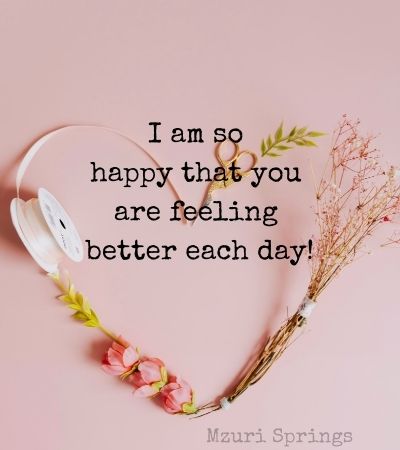 I always admire your strength even when you are down with an ailment, you find time to compliment. You are so valuable.
I am so happy that you are feeling better each day!
You can overcome this sickness. Every time I look in your eyes I see the inner power needed to be healed.
Even during this time, I have you have my heart.
I know you will get well soon. I am praying for you.
We miss your talents in the house, your smile is missed by many.
I love and am blessed to have you as my friend and mentor.
No matter what, we are going to fight this sickness. You have a whole family behind you.
You are one of the people I love most in my life. I will do anything to help you feel better.
How are feeling today?
I miss seeing you around.
Comforting Words for Parents of Sick Child
I know it is a difficult period for you, but you will overcome this period.
May God give you the strength to help you provide all the support needed by your baby.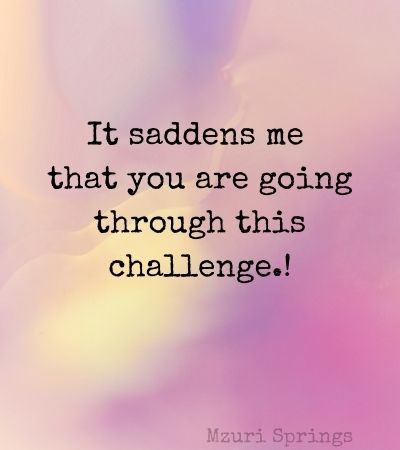 You will overcome all the obstacles in your life.
It saddens me that you are going through this challenge.
We have a prayer circle interceding for your child.
Today I take the time to take care of your lawn, laundry, meal, shopping, etc.
Don't shy away from asking for help. Every time you need assistance I will be there.
How are you holding up the pressure that comes from having a sick child?
How is your child responding to medication?
My kids miss the playing time with your daughter.
I am impressed by how you have handled the whole emergency of your child's sickness. You have taught a lesson to many.
If you need time to talk to anyone, I am just a call away.
What to Say When Someone Is in Hospital
I may not know the exact words to say to you now, but I want you to know I love you.
I have been praying for your healing, but do you have a specific request that you would like me to pray for.
With God on your side, you're going to beat this sickness. It is only a matter of time before you stand up and face life with your bold smile.
After a successful surgery, we are very hopeful. We will give you maximum care so that you can recover soon.
Even though I may not be able to do much for you, I will be by your side.
Although this sickness wanted to pin you down, you have fought at a remarkable pace. Soon we are getting you back to the house.
Even during this tough moment never forget that God cares about your pain and so do I.
Don't give up no matter what, a rainy day doesn't mean the sun won't shine again.
When it is gloomy, I will be there to offer you the light you will need to brighten your light.
I trust in your capability to fight this sickness until the very end.
Read Also:
Letter of Encouragement for Someone with Cancer
Words of Encouragement for Sickness: Proverbs 16:24 says that kind words are a honeycomb they are sweet to the soul and healing to the bones.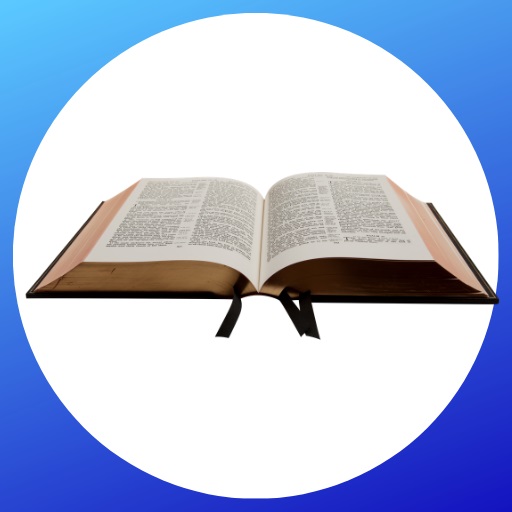 Mzuri Springs provides you with free study guides, devotionals, useful articles, and more