Get Well Soon Religious Message:  As a Christian, life often brings challenges that make us discouraged. Part of those challenges often includes sickness. Sickness whether terminal illness or short illness can be draining and that is why we have come up with Religious Get Well Quotes.  These Religious Get Well Wishes/messages will be encouraging to someone who is going through tough times
Get Well Religious Messages
1. You are God's best and He has heard your prayers. You getting well through faith.
2. Get well soon, the plan of God for you to live in good health and prosper in all aspects of your life.
3. To have a testimony you must overcome hardships. Praying for you to get well soon.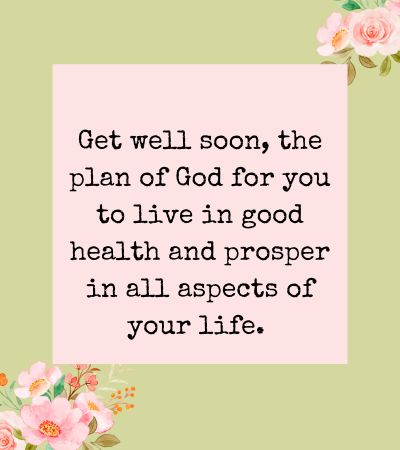 Read: Words of Encouragement for Sickness
4. I thank God each day you are getting courageous to win your battle against the sickness. 
5. It is through the blood of Jesus that all your sickness will be defeated. Quick recovery
6. May God's grace surround you and restore your health to the fullest
7. Through God's healing power, your recovery will sooner than you expected.
Christian Get Well Wishes
1. Hope and faith in God conquer all. Get well soon.
2. Don't let this sickness bow your soul into defeat. Praying for your healing.
3. Trust in God even in the valley. The scar from your sickness will remind you of His greatness. Get well soon.
Read: Religious Wishes Before Surgery
4. This sickness is like a fiery furnace in your life. You will come out as a purified person. Speedy recovery
5. May the Lord restore your health and make you shine again.
6. Your health is coming back to you. Just hold on and believe in God.
7. Health is your portion in Jesus' name, don't let any ailment define who you are.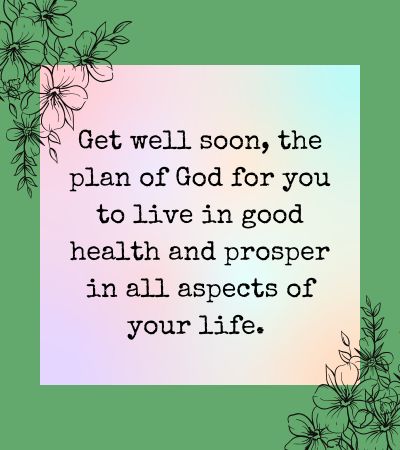 Read: Speedy Recovery Prayer Message
Spiritual Get Well Wishes
1. At the weakest moment, God will come through. Get well soon
2. Surrender your sickness to the Lord, He refreshes the weary and satisfies the faint.
3. May the Lord be gracious to you and send Healings in your life
4. In our own eyes, it may look difficult, but with God, a simple word can do wonders. May He say a word over your sickness
5. God is always on time; in due time He will restore your health. Get well soon.
6. Trust in the Lord and He will bless your food and water to replenish your health and become whole again.
7. Even in trails find a song. Praise your way through your healing
Read: Religious Get Well Soon Card Messages
Religious Get Well Wishes
1. Through faith, don't let this adversity break you, you break the record by overcoming it. Get well soon.
2. May the grace of God be sufficient for you to be strong even when you're at your weakest point.
3. Although life has thrown lemons at you, I celebrate you for having made lemonade from them. May God heal you.
4. If the Lord is your foundation you will not hit the rock bottom, you're indeed getting healed!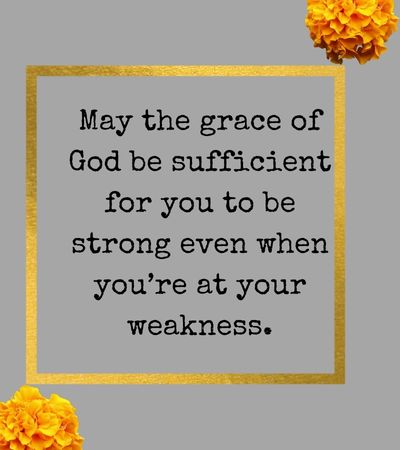 5. Every day dare to fight on and tomorrow you will recover and get complete healing.
6. Grab your courage and don't let your current situation take a toll on your mind. Get well
7. The promise of God to health all your diseases is coming to pass. Believe and you will get well.
Read: Religious Get Well Wishes After Surgery
Get Well Soon Christian Message
1. God is the same today and forever, like He healed many, He will also heal you
2. Good things come to those who believe. I am wishing you a speedy recovery.
3. Each day may the Lord grant you the grace to regain your good health.
4. Every person who called on Jesus for healing was healed. Your healing is coming.
5. Our God never fails, He sees you in your suffering and you will see His healing hand.
6. The power that raised our Lord is the same that we call upon. I am confident that God will heal you soon.
Read: Religious Get Well wishes for a Friend
Conclusion: Get Well Soon Religious Message
God's love is eternal and it remains even in sickness. When we are sick we might feel that God has abandoned us. The importance of other Christians' encouragement cannot be overlooked. This is why we have compiled a list of Inspirational Get Well Messages Religious. These get-well messages will be encouraging and will provide the best emotional support for the ailing person.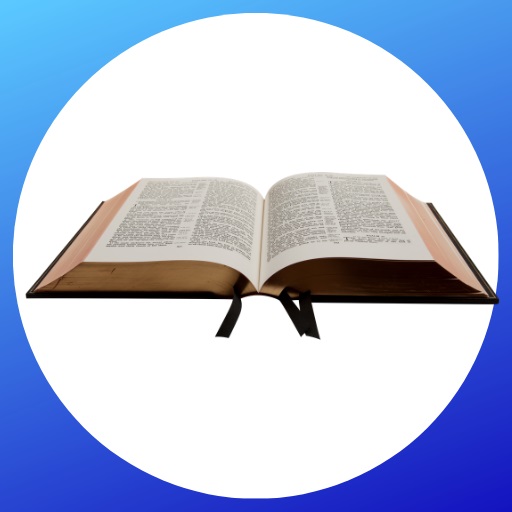 Mzuri Springs provides you with free study guides, devotionals, useful articles, and more