Promises of God List: The Bible is the source of truth. There are so many promises of God in the Bible. In His word He gives us abundant promises to claim.
As you read these Bible verses about the promises of God, know that He is faithful to realize all His promises. Claim them in prayer and He will fulfill them.
If you need deliverance from sin and evil, freedom from addictions, healing, financial provision, overcoming depression, good health, strength, and many more are some of the promises God has promised to offer for those who believe in Him.
It is our privilege to claim these promises in prayer.
Today we are going to look at promises of God. The Bible Promises list is endless that we cannot even finish.
Promises of God List

Philippians 4:19
But my God shall supply all your need according to his riches in glory by Christ Jesus.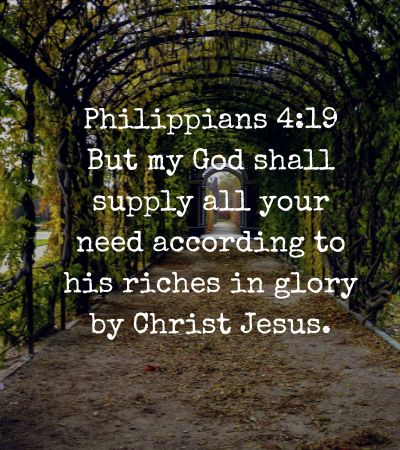 Luke 11:13
13 If you then, though you are evil, know how to give good gifts to your children, how much more will your Father in heaven give the Holy Spirit to those who ask him!
Deuteronomy 31:8
8 The Lord himself goes before you and will be with you; he will never leave you nor forsake you. Do not be afraid; do not be discouraged. (NIV)
John 15:7
7 If you remain in me and my words remain in you, ask whatever you wish, and it will be done for you.
Isaiah 54:10
For the mountains shall depart, and the hills be removed; but my kindness shall not depart from thee, neither shall the covenant of my peace be removed, saith the Lord that hath mercy on thee.
Mark 10:27
And Jesus looking upon them saith, With men it is impossible, but not with God: for with God all things are possible
Read: List of Answered Prayers In The Bible
List of God's Promises
Matthew 11:28-29
Come unto me, all ye that labour and are heavy laden, and I will give you rest. Take my yoke upon you, and learn of me; for I am meek and lowly in heart: and ye shall find rest unto your souls.
Jeremiah 29:11
For I know the thoughts that I think toward you, saith the Lord, thoughts of peace, and not of evil, to give you an expected end.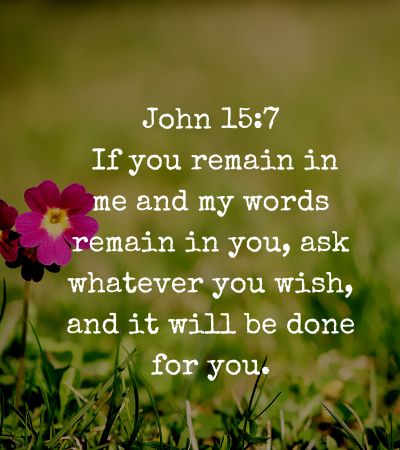 Isaiah 41:10
Fear thou not; for I am with thee: be not dismayed; for I am thy God: I will strengthen thee; yea, I will help thee; yea, I will uphold thee with the right hand of my righteousness.
John 14:13-14
13. And whatsoever ye shall ask in my name, that will I do, that the Father may be glorified in the Son.
14. If ye shall ask any thing in my name, I will do it.
2 Peter 1:4
Whereby are given unto us exceeding great and precious promises: that by these ye might be partakers of the divine nature, having escaped the corruption that is in the world through lust.
Read: Bible Verses about Being Thankful For Someone
Scriptures about God's Promises
Mark 11:24
Therefore I say unto you, What things soever ye desire, when ye pray, believe that ye receive them, and ye shall have them.
Psalm 50:15
And call upon me in the day of trouble: I will deliver thee, and thou shalt glorify me.
Matthew 18:19
Again I say unto you, That if two of you shall agree on earth as touching any thing that they shall ask, it shall be done for them of my Father which is in heaven.
Exodus 14:14
The LORD shall fight for you, and ye shall hold your peace.
Isaiah 41:13
For I the Lord thy God will hold thy right hand, saying unto thee, Fear not; I will help thee.
Bible verses about the promises of God
Read: God Will Fight Your Battles Scripture
List of God's promises in the Bible
James 1:5
If any of you lack wisdom, let him ask of God, that giveth to all men liberally, and upbraideth not; and it shall be given him.
Joshua 1:9
Have not I commanded thee? Be strong and of a good courage; be not afraid, neither be thou dismayed: for the Lord thy God is with thee whithersoever thou goest.
Exodus 15:26 (NIV)
He said, "If you listen carefully to the Lord your God and do what is right in his eyes, if you pay attention to his commands and keep all his decrees, I will not bring on you any of the diseases I brought on the Egyptians, for I am the Lord, who heals you."
2 Chronicles 7:14
If my people, which are called by my name, shall humble themselves, and pray, and seek my face, and turn from their wicked ways; then will I hear from heaven, and will forgive their sin, and will heal their land.
John 14:27
Peace I leave with you, my peace I give unto you: not as the world giveth, give I unto you. Let not your heart be troubled, neither let it be afraid.
Exodus 20:12
Honour thy father and thy mother: that thy days may be long upon the land which the LORD thy God giveth thee.
Isaiah 54:17
No weapon that is formed against thee shall prosper; and every tongue that shall rise against thee in judgment thou shalt condemn. This is the heritage of the servants of the LORD, and their righteousness is of me, saith the LORD.
Read: Scriptures to Use When Praying
Promises of God List KJV
Isaiah 40:29-31
29. He giveth power to the faint; and to them that have no might he increaseth strength.
30. Even the youths shall faint and be weary, and the young men shall utterly fall:
31. But they that wait upon the Lord shall renew their strength; they shall mount up with wings as eagles; they shall run, and not be weary; and they shall walk, and not faint.
Proverbs 1:33
But whoso hearkeneth unto me shall dwell safely, and shall be quiet from fear of evil.
Isaiah 40:28-31
28. Hast thou not known? hast thou not heard, that the everlasting God, the LORD, the Creator of the ends of the earth, fainteth not, neither is weary? there is no searching of his understanding.
29. He giveth power to the faint; and to them that have no might he increaseth strength.
30. Even the youths shall faint and be weary, and the young men shall utterly fall:
31. But they that wait upon the LORD shall renew their strength; they shall mount up with wings as eagles; they shall run, and not be weary; and they shall walk, and not faint.
Jeremiah 33:3
Call unto me, and I will answer thee, and show thee great and mighty things, which thou knowest not.
Ezekiel 36:26
A new heart also will I give you, and a new spirit will I put within you: and I will take away the stony heart out of your flesh, and I will give you an heart of flesh.
Read: Prayers to Sell Your House
Promises of God Bible Verses List
James 4:7
Submit yourselves therefore to God. Resist the devil, and he will flee from you.
1 John 1:9
If we confess our sins, he is faithful and just to forgive us our sins, and to cleanse us from all unrighteousness.
Romans 10:9 (KJV)
That if thou shalt confess with thy mouth the Lord Jesus, and shalt believe in thine heart that God hath raised him from the dead, thou shalt be saved.
Zechariah 10:1
Ask ye of the Lord rain in the time of the latter rain; so the Lord shall make bright clouds, and give them showers of rain, to every one grass in the field. (KJV)
Read: Bible Verses about Prayer during Hard Times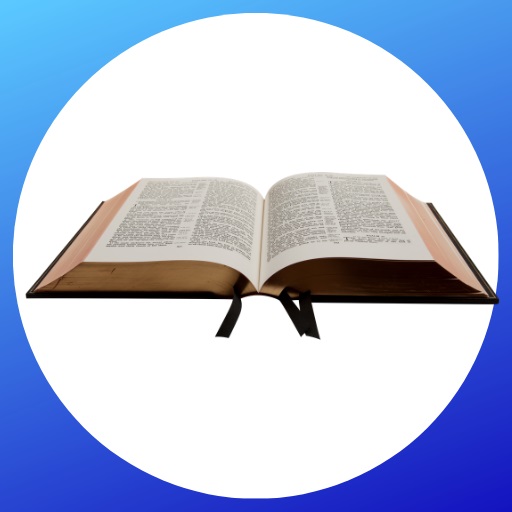 Mzuri Springs provides you with free study guides, devotionals, useful articles, and more