Bible Verses about Growing Spiritually: When you accept Jesus Christ as your personal savior, your spiritual growth begins.
God's Helper, who is the Holy Spirit will help in transforming your life. He will guide you to the right direction. The Holy spirit helps us in many ways, it assists us to overcome sin and what our body longs for.
Today we are going to look at Growing Spiritually Bible Verses.
Read the bible verses below.
Bible Verses about Growing Spiritually
2 Peter 3:18 (NIV)
But grow in the grace and knowledge of our Lord and Savior Jesus Christ. To him be glory both now and forever! Amen.
1 Peter 2:2 (NIV)
Like newborn babies, crave pure spiritual milk, so that by it you may grow up in your salvation,
Ephesians 3:17-19 (NIV)
so that Christ may dwell in your hearts through faith. And I pray that you, being rooted and established in love, may have power, together with all the Lord's holy people, to grasp how wide and long and high and deep is the love of Christ, and to know this love that surpasses knowledge—that you may be filled to the measure of all the fullness of God.
Ephesians 4:15 (NIV)
Instead, speaking the truth in love, we will grow to become in every respect the mature body of him who is the head, that is, Christ.
Colossians 3:16 (NIV)
Let the message of Christ dwell among you richly as you teach and admonish one another with all wisdom through psalms, hymns, and songs from the Spirit, singing to God with gratitude in your hearts.
Growing Spiritually Bible Verses
1 Timothy 4:15 (NIV)
Be diligent in these matters; give yourself wholly to them, so that everyone may see your progress.
Colossians 2:6-7 (NIV) – Spiritual Fullness in Christ
So then, just as you received Christ Jesus as Lord, continue to live your lives in him, rooted and built up in him, strengthened in the faith as you were taught, and overflowing with thankfulness.
1 Corinthians 13:11 (NIV)
When I was a child, I talked like a child, I thought like a child, I reasoned like a child. When I became a man, I put the ways of childhood behind me.
Colossians 3:9-10 (NIV)
Do not lie to each other, since you have taken off your old self with its practices and have put on the new self, which is being renewed in knowledge in the image of its Creator.
John 15:5 (NIV)
"I am the vine; you are the branches. If you remain in me and I in you, you will bear much fruit; apart from me you can do nothing.
1 Thessalonians 3:12 (NIV)
May the Lord make your love increase and overflow for each other and for everyone else, just as ours does for you.
2 Corinthians 9:10 (NIV)
Now he who supplies seed to the sower and bread for food will also supply and increase your store of seed and will enlarge the harvest of your righteousness.
2 Peter 1:5 (NIV)
For this very reason make every effort to add to your faith goodness; and to goodness, knowledge;
Colossians 1:10 (NIV)
So that you may live a life worthy of the Lord and please him in every way: bearing fruit in every good work, growing in the knowledge of God,
Matthew 5:6 (NIV)
Blessed are those who hunger and thirst for righteousness, for they will be filled.
Galatians 5:22-23 (NIV)
But the fruit of the Spirit is love, joy, peace, forbearance, kindness, goodness, faithfulness, gentleness and self-control. Against such things there is no law.
Spiritual Growth Scriptures
Philippians 1:6 (NIV)
Being confident of this, that he who began a good work in you will carry it on to completion until the day of Christ Jesus.
1 John 1:7-9 (NIV)
But if we walk in the light, as he is in the light, we have fellowship with one another, and the blood of Jesus, his Son, purifies us from all sin.
If we claim to be without sin, we deceive ourselves and the truth is not in us. If we confess our sins, he is faithful and just and will forgive us our sins and purify us from all unrighteousness.
Philippians 2:13 (NIV)
for it is God who works in you to will and to act in order to fulfill his good purpose.
1 Thessalonians 4:10 (NIV)
And in fact, you do love all of God's family throughout Macedonia. Yet we urge you, brothers and sisters, to do so more and more,
Hebrews 6:1 (NIV)
Therefore let us move beyond the elementary teachings about Christ and be taken forward to maturity, not laying again the foundation of repentance from acts that lead to death,[a] and of faith in God,
2 Peter 1:6 (NIV)
and to knowledge, self-control; & to self-control, perseverance; and to perseverance, godliness;
1 Samuel 2:26 (NIV)
And the boy Samuel continued to grow in stature and in favor with the Lord and with people.
Scriptures on Spiritual Growth
Luke 1:80 (NIV)
And the child grew and became strong in spirit[a]; and he lived in the wilderness until he appeared publicly to Israel.
2 Timothy 2:15 (NIV)
Do your best to present yourself to God as one approved, a worker who does not need to be ashamed and who correctly handles the word of truth.
Hebrews 12:7-11 (NIV)
Endure hardship as discipline; God is treating you as his children. For what children are not disciplined by their father? If you are not disciplined—and everyone undergoes discipline—then you are not legitimate, not true sons and daughters at all. Moreover, we have all had human fathers who disciplined us and we respected them for it. How much more should we submit to the Father of spirits and live! They disciplined us for a little while as they thought best; but God disciplines us for our good, in order that we may share in his holiness. No discipline seems pleasant at the time, but painful. Later on, however, it produces a harvest of righteousness and peace for those who have been trained by it.
1 Corinthians 11:1 (NIV)
Follow my example, as I follow the example of Christ.
1 John 5:11-12 (NIV)
And this is the testimony: God has given us eternal life, and this life is in his Son. Whoever has the Son has life; whoever does not have the Son of God does not have life.
John 14:16-17 (NIV)
And I will ask the Father, and he will give you another advocate to help you and be with you forever—the Spirit of truth. The world cannot accept him, because it neither sees him nor knows him. But you know him, for he lives with you and will be in you
Read:
Bible Verses about Spirituality
Bible Verses about Growing Closer To God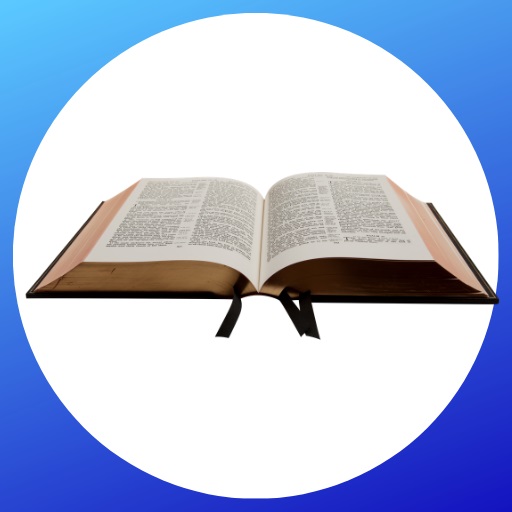 Mzuri Springs provides you with free study guides, devotionals, useful articles, and more