Prayer for Peace of Mind: A prayer is meant to help you find God so that He can bring peace to your heart. You can simply pray during stress, depression, or anxiety.
Nothing is impossible, so simply believe and let his Spirit guide you through this short prayer for peace of mind
Prayer for Peace of Mind
1. "Thank you Almighty Father for another day granted to me. A day when I am to live fully in you, but out of human weakness, I often find myself being troubled. My prayer today is that my feet may be securely planted in your word and that I shall not be moved from your ways. I believe that your peace will only increase as I learn to walk daily in your ways. Through the blood of our Lord Jesus, I am made whole, no longer to be a slave of fear or guilt or condemnation or even shame. Amen"
Short Prayer for Peace of Mind
2. "Father in Heaven thank you for the gift of life. I am your child, bought with a price of Jesus' blood shed on the Calvary. Today I am confident that He who dwells in the secret places of the Lord, shall abide by the shadow of the Most High. The blood of Jesus has covered me and the peace of God is with me. Amen"
Read: Scriptures on Being Strong
Prayer for Peace of Mind and Heart
3. "Father guide me into a path that you intend me to follow. Through your grace I can overcome anything, for we are overcomers through our Lord Jesus Christ. Let me not forget of your everlasting love, that I may always find peace in you. Send your Holy Spirit in my heart, so that I can have the unspeakable joy and peace. Let you angels guide me into safety. In Jesus' name I pray and believe Amen"
4. "Thank you, God, for your grace. You reached to us through your Son so that we may peace of mind and heart. For you are a faithful God even when we are not. Please God give me peace of mind, heart, and soul. Help me know the plans you have for my life. Enable me to overcome the pressures that come with life. That I may enjoy every breath that you have given me. In Jesus' name I believe, amen"
Read: Scriptures on Rest
Prayer for Mental Peace
5. "Thank you Lord for the peace that you give us is not the peace of the world. I won't allow my heart to be troubled or afraid because you are with me. I commit my worries to you for you are a God who knows everything about me. That which you have promised over my life is going to be fulfilled in the fullness of time. I declare I am too blessed to have any troubled mind.
6. Lord you don't give us the spirit of fear, but of sound mind. As your word says in Romans 5:1 we are justified by faith and we have peace with God through our Lord Jesus. I believe in these words. In Jesus' name, I rebuke any fear that may try to come into my mind. I know I can do all things through Christ and I will overcome and have a calm and relaxed mind. I pray and believe in Jesus's name Amen"
Read: Verses of Encouragement for Moms
Prayer for God's Peace
7. "Our Almighty God in heaven, hear my prayer this day. My mind and soul are troubled and stressed, and I sometimes do not understand myself or my moods. I need your help for your word has given us a promise to find the peace that surpasses all understanding. May your will be done in my life."
8. "Mighty God, you are everlasting and you know the end from the beginning. Nothing goes on in my life without your knowledge. Help me, Father, make the right decisions. That I may find peace even when the storms are raging. I choose to unburden my heart with all the unnecessary thoughts. Lord Jesus shine your light and take away every burden that has been dwelling in my heart and weighing me down. Amen"
Read: Scriptures on Rest 
Prayer for Peace for a Friend
9. "Our Father in heaven, may your name be praised forever. We were once lost and had no hope but through your love, you gave your son Jesus Christ. He sticks close more than a friend and knows every joy and sorrow that goes on in our lives. I come before you in a humble request for my friend, May you hear me today, not because I am perfect or righteous, but because of your grace and mercy. Lord grant peace of mind to my friend who is hurting. In Jesus' name, I pray, amen."
10. "Dear Lord, Your word says you know the numbers of hair on our head, so I believe you know my friend more than anyone else in this word. Kindly God, wipe away the tears in their eye and bring the joy that will make them smile again. It is my humble prayer through our Lord Jesus that all will be well and peace of mind will come to their heart, mind, and soul. Amen"
Prayer for Peace and Healing
11. "Everlasting God, I am grateful for the peace of mind, for that peace that stays and abides with us always. Just like the way our Lord Jesus Christ was able to find peace in a boat that was in the midst of the storm, let me find peace amid the storms that I face. Amen"
12. "Our Savior Jesus left for us a helper, the Holy Spirit who gives us enduring peace. I am not to worry or fear anything: for He who lives in me is great. I fully trust in you. Amen"
13. "Lord you are my anchor when the ranging storms come and I shall not be moved. The devil is a father of lies who comes to steal my joy and peace. I let go and repent of lies I have believed and sins I have committed. O God of peace, Jehovah Shalom, grant me your peace for I know my future lies in your hands.  No weapon that is forged against me shall prosper for you are my rock and refuge. Amen"
Read: Prayer to Comfort a Grieving Friend
Peace of Mind Prayer Quotes
14. "Lord in Heaven, thank you for your word that promises us peace. I declare in faith that you will fill my life with joy and peace so that by the power of the Holy Spirit I will have hope. (Romans 15:13). I know you are watching over me and through the blood of Jesus, I am no longer under the curse of the enemy.
15. Even when I am going through the storms in life I choose to let the peace of God which surpasses all understanding guard my heart and mind in Christ Jesus. (Philippians 4:7). I am thankful to you God. You are the giver of good gifts and I know I will have peace again in my life. I pray and trust in Jesus' name amen"
Prayer for Inner Peace and Calm
16. "Lord, You take care of the birds of the air and clothes flower with the best petals: how much more shall you take care of me.  I choose to believe and trust in you fully. I let go of every worry and chose to believe in your word that gives peace that surpasses all human understanding. This I ask and believe in the name of our Lord and Savior Jesus Christ, Amen"
17. "I thank you, God, for the peace that I will experience now and forever. In you words I have confidence that all things will work out for my good.  No more shall I allow myself to be restless and disturbed, for your word says I am a conqueror through Christ Jesus. So help me find peace in my mind, heart, and soul. For I ask this in the name of our Lord Jesus Christ Amen"
Read: Special Birthday Prayer for My Husband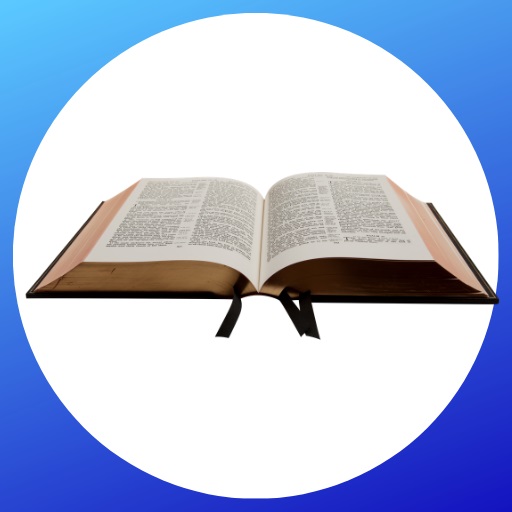 Mzuri Springs provides you with free study guides, devotionals, useful articles, and more