Welcoming New Born Baby Quotes: Are you wondering what to say to a new parent or how to congratulate a new mother? The arrival of a newborn baby comes with much joy and today we have come up with the new baby congratulations messages.
As your family member or friend becomes a new parent we have made it easy for you to come up with the best messages to congratulate him or her.
Welcoming New Born Baby Quotes
The birth of each baby is unique and special. Congratulations on the arrival of your new baby!
The price of motherhood is priceless. After nine months it's your time to be crowned "Newest Mum in the Family". Lots of hugs.
Babies are adorable, they ignite a love that is pure and unconditional. Much love to your new baby boy.
No amount of words can express the joy of seeing a new life. You are blessed beyond any measure.
Welcome to our world and family baby boy. After a remarkable journey of 42 weeks, you are home. Congratulations are in order for the newest mum and dad.
It incredible seeing a part of you in your newborn. You are blessed and congratulations.
Holding a newborn helps us reflect on the sacrifices parents give for their kids. Congratulation on the birth of your baby girl.
Congratulation on bringing a newborn into the world. You are so blessed.
Once a baby is born the heart of the mother is filled with happiness that cannot be expressed. Congratulation my friend.
It is such an adventure to bring a child into this world. I am so happy for you. Congratulations!
The birth of your child is just the beginning of your life experience of fatherhood. All the best.
Also Find: Religious Pregnancy Announcement
Quotes for New Baby Born
Welcome to your new world of parenting. You now have an unending full-time job. Congratulations
I am proud of you; no one is ever fully prepared to have a child. Most are caught off guard. With proper attitude and patience, I know you will become a good mother.
Wishing you the best as you raise your baby girl. Don't aim to be a perfect parent, just a real one.
Like a perfect rose flower, your baby is going to bring happiness to your world, although at times she will prick your heart.
You looked forward to this day, finally, your baby is in your hands. We thank God and congratulations.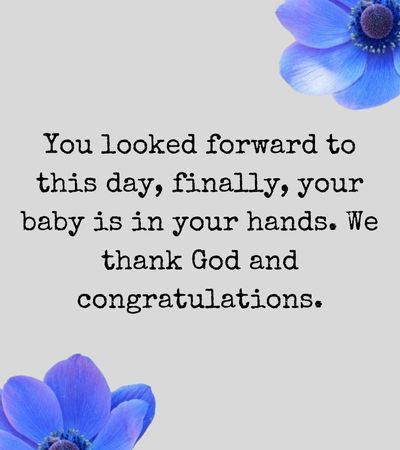 Thanks for giving me the priceless title of "Aunt", Your newborn will have lots of love from me. Congratulation dear sister!
The sight of your baby girl will melt down even the toughest heart. She is so adorable. Congratulations.
Finally, the son I brought is ready to be a father. So proud of you for making a grandfather. 
Also Find: Baby Shower Messages for Mom
New Baby Congratulations
Your little girl will bring much happiness to your life. Hope you're ready to travel into the new journey of parenthood.
I am so grateful to God for seeing you through the nine months. May your little girl be blessed with good health and happiness.
Your new baby is in town already? Congratulations! Pamper him but not to the point of spoiling him.
Congratulation on the safe birth of your newborn. May you enjoy every moment of seeing her grow in good health.
Congratulations on becoming a mommy. From my first experience with her, she will be a better version of you
Wow, the first time I looked at her she looked like an angel wrapped in angelic wings. Congratulation, your daughter is surely lovely.
I have seen you walk the journey of carrying your baby for months. I am so excited to see him today. Congratulations my dear.
I will not promise much but I am ready to shower you newborn with lots of love and toys. So proud of you.
With no doubt, you will make a good mummy, and w I will be the perfect godmother. Your newborn is surely loved!
Also Find: Quotes for Baby in NICU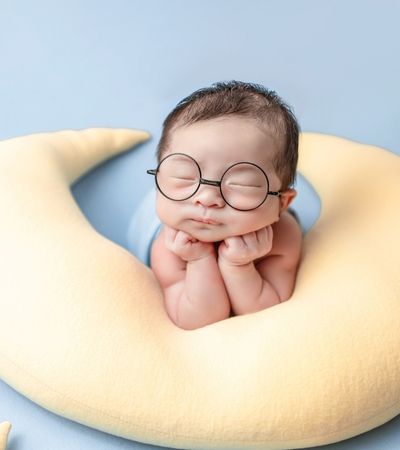 Congratulations Quotes for New Parents 
Cheers to the coolest new dad and mum! Hope you are ready to take your life lessons. Lessons that come only by raising a child yourself.
Congrats to the new parents, although we are loved by our parents it's only until we become parents that we understand the power in their love.
The gift of motherhood is great. It's a mother who first understands what a child wants even before they say a word.
Hope you are enjoying your newest title of a mum. You look adorable holding your baby boy.
Congratulations on the birth of your cute boy. Parenthood has chosen you and you now have another soul to take care of.
You may not everything about babies but you have what it takes to become a good mum and dad. Wish you the best experience.
The same God who granted your baby boy, wonderful parents like you will also give him good health and strength he needs to face life with courage and love. Congratulation!
May the Lord bless you baby girl with all she needs to grow up and become better than both of her parents. Congratulations.
As new parents, you will face up and downs, but it's the love you have for your baby that will keep you going. Cheers for the birth of your newborn.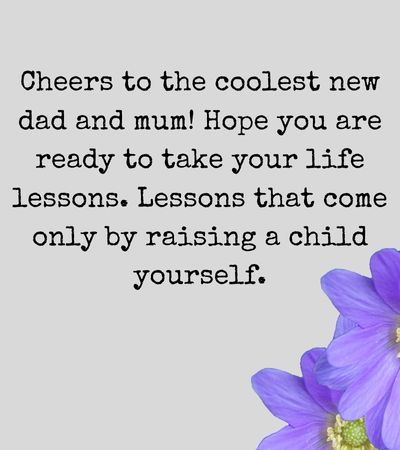 I wish you a calm and fun-filled parenting experience. Congrats!
Your baby is lucky to have you as her dad and mum. Heartfelt congratulations from me.
Conclusion: Welcoming New Born Baby Quotes
There are many ways of welcoming a new baby into the family. All parents understand that having a child can sometimes be overwhelming more so for new parents. To help new parents transition to their new role you can send welcoming newborn baby quotes. If you are not sure what to say to new parents, you can try personalizing one of the two messages above. A simple congratulation message to a new parent on the birth of a son or daughter can be vital in assisting the new mom and dad filled relaxed and ready to take on the task of parenthood.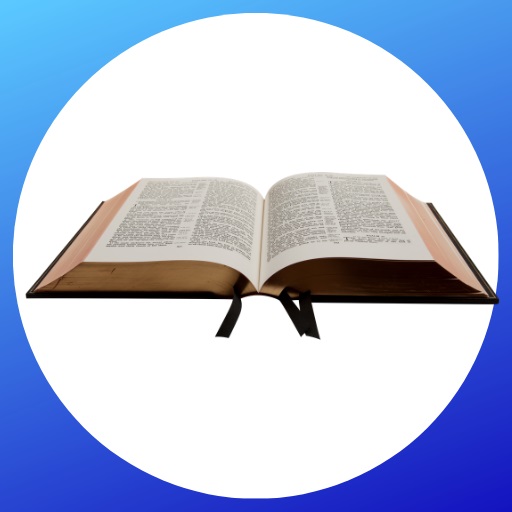 Mzuri Springs provides you with free study guides, devotionals, useful articles, and more