Examples of Compassion in the Bible: Compassion is simply concern for the sorrows or misfortunes of others. Having compassions means one is not only distressed by the suffering of others but he/is willing to go an extra mile and help the affected person.
There are numerous examples of compassion in the Bible that we can all learn from. Below are such examples
Examples of Compassion in the Bible
Raising of Lazarus from the dead – John 11:1-44
Lazarus was a man from Bethany, who had two sisters Mary and Martha. Jesus loved Lazarus as John 11:3 says "Lord, the one you love is sick." Although he loved Lazarus, Jesus didn't go to see him immediately. He stayed for 2 more days and then he ordered his disciples they go to Judea. Jesus knew Lazarus was dead. On his arrival, Jesus found out that Lazarus had been in the tomb for four days. He was first met by Martha and then Mary. When Mary reached the place where Jesus was and saw him, she fell at his feet and said, "Lord, if you had been here, my brother would not have died." Upon seeing the weeping of Mary and the Jews who had come along with her, Jesus was deeply moved in spirit and troubled. John 11:35 says "Jesus wept".  Jesus, deeply moved by their suffering came to the tomb. It was a cave with a stone laid across the entrance. He ordered them to take away the stone. Although they knew he was smelling they took away the stone and then Jesus looked up and said, "Father, I thank you that you have heard me.  I knew that you always hear me, but I said this for the benefit of the people standing here, that they may believe that you sent me." When he had said this, Jesus called in a loud voice, "Lazarus, come out!" The dead man came out, his hands and feet wrapped with strips of linen, and a cloth around his face.
Read: Story of Lazarus for Kids
Examples of Compassion in the Bible: Lazarus story
Jesus has so much compassion for Lazarus's family and friends that he not only wept with them, he said went ahead and raised Lazarus from death.
Jesus Feeds the Five Thousand- Mark 14:13-21
After hearing about the beheading of John the Baptist Jesus withdrew to a solitary place by a boat privately.  But the crowd followed him on foot from the towns. When Jesus landed and saw a large crowd, he had compassion for them and healed their sick. As evening approached, the disciples came to him and said, "This is a remote place, and it's already getting late. Send the crowds away, so they can go to the villages and buy themselves some food." But Jesus replied, "They do not need to go away. You give them something to eat." The disciplines replied, "We have here only five loaves of bread and two fish,". "Bring them here to me," he said.  And he directed the people to sit down on the grass. Taking the five loaves and the two fish and looking up to heaven, he gave thanks and broke the loaves. Then he gave them to the disciples, and the disciples gave them to the people. They all ate and were satisfied, and the disciples picked up twelve basketfuls of broken pieces that were leftover. The number of those who ate was about five thousand men, besides women and children.
Examples of Compassion in the Bible: Jesus Feeds the Five Thousand
Jesus's compassion for the crowd was clearly illustrated when he saw them. In addition to healing the sick among them, he ensured they were well fed. With compassion, it is not enough to just sympathize, but also to ensure something is done to improve the suffering of others, and Jesus did that.
Good Samaritan in the Bible- Luke 10:25-37
You cannot review Examples of Compassion in the Bible and overlook The Parable of the Good Samaritan. Jesus, as He was teaching about who is a good neighbor, talked about a certain man who was going down from Jerusalem to Jericho. Along the way, he was attacked by robbers. They stripped him of his clothes, beat him, and went away. They left him half dead. It happened on the same road passed a priest. He saw the man but he passed by on the other side. A Levite too, passed by the same road and saw the injured man lying alongside the road. Comparable to the priest, the Levites still passed by on the other side. A Samaritan also saw the injured man. He had compassion for him. He went to him and dressed his wounds, pouring on oil and wine. He put the man on his donkey, took him to an inn, and cared for him. The next day he took out some money and gave them to the innkeeper. He instructed him to look after the hurt man and when he would return he would pay all the extra expenses incurred. Out of the three men, only one man showed compassion.
Read: Kindness Stories in the Bible
Examples of Compassion in the Bible: Good Samaritan
At times compassion comes from the least expected persons. Although the Jews hated the Samaritans, in this case, a Samaritan proved to be more compassionate. The priest and Levites, being Jews didn't show any compassion to their fellow Jew.
Compassion Stories in the Bible
The Parable of the Lost Son- Luke 15:11-23
This parable also indicates Compassion Stories in the Bible.  In this parable, Jesus continued to teach that there was a man who had two sons. The younger asked his father to give him a share of his estate and the father divided his property between his two sons.
Not long afterward the younger son got together all he had, set off for a distant country, and there wasted his wealth in wild living. After he had consumed all, there was a severe famine in that whole country, and he started to be in need. He went out to look for a job and got a job to feed pigs. He lacked anything to eat that he longed to fill his stomach with the pods that the pigs were eating, but no one gave him anything.
After sometimes he came back to his senses and thought about how many of his father's hired servants have food to spare, and yet he was there starving to death. He decided to go back to his father and ask for forgiveness and request him to make him a hired servant.  His father was him while he was still a long way off, and the father was filled with compassion for him. He ran to his son, threw his arms around him, and kissed him. The son said to him, 'Father, I have sinned against heaven and against you. I am no longer worthy to be called your son.' The father ordered his servants to bring the best robe and put it on him. To also put a ring on his finger and sandals on his feet. In addition to all this, he asked to bring the fattened calf and kill it so that they would have a feast to celebrate his return.
Examples of Compassion in the Bible: The Parable of the Prodigal Son
The prodigal son thought all he deserved to be to his father was a hired servant. But upon seeing his son from afar off, the father had so much compassion that he ran to meet him. He treated him with much love that he even prepared for him a feast.
Two Blind Men Receive Sight- Matthew 20:29-34
As Jesus and his disciples were exiting Jericho, a big crowd followed him. Alongside the roadside were two blind men. As they heard Jesus pass by they shouted for Jesus to have mercy on them. The crowd rebuked them and tried to silence them. But they shouted louder until Jesus heard them.  Jesus stopped and called them. "What do you want me to do for you?" he asked. "Lord," they answered, "we want our sight."  Jesus had compassion on them and touched their eyes. Immediately they received their sight and followed him.
Read Also: How Long Is a Generation in The Bible
Elijah raises the widow's son- 1 Kings 17:17-24
After Elijah performed a miracle to Widow of Zarephath, where a jar of flour was not spent or did the jug of oil become empty, the son of the woman became ill and died. And his illness was so severe that there was no breath left in him. The widow was saddened and she said to Elijah, "What have you against me, O man of God? You have come to me to bring my sin to remembrance and to cause the death of my son!". Elijah requested the son to be brought to him. He took him up into the upper chamber where he lodged and laid him on his bed. Elijah cried to the Lord, "O Lord my God, have you brought disaster even upon the widow with whom I stay with, by killing her son?" He stretched himself upon the child three times and cried to the Lord let the boy live again. And the Lord listened to him and the boy was raised to life. The widow knew that Elijah was a man of God and that the word of the Lord was in his mouth.
Scriptures on Compassion
If you are looking for additional Scriptures on Compassion, we have listed several below. Hope as you continue you will have a clear understanding of how true compassion was illustrated in the Bible.
2 Kings 13:23
Psalm 103:1-5
Isaiah 49:13
Isaiah 54:10
2 Corinthians 1:3-4
Psalm 116:5
Isaiah 63:7
Psalm 119:77
James 5:11
Lamentations 3:32
Psalm 119:156
Psalm 51:1
Psalm 145:9
Romans 9:15
Philippians 2:1-3
Colossians 3:12
Exodus 33:19
Isaiah 30:18
Psalm 103:13
Isaiah 49:10
Summary: Examples of Compassion in the Bible
Compassion stories in the Bible go a long way to teach how we are to take care of those in need. In short, below are clear examples of compassion in the Bible
Raising of Lazarus from the dead John 11:1-44
Jesus Feeds the Five Thousand Mark 14:13-21
Good Samaritan in the Bible Luke 10:25-37
The Parable of the Lost Son- Luke 15:11-23
Elijah raises the widow's son- 1 Kings 17:17-24
Two Blind Men Receive Sight- Matthew 20:29-34
Healing of Jairus daughter Mark 5:21-43
God has compassion on the oppressed Israelites 2 Kings 13:23, Exodus 3:7-10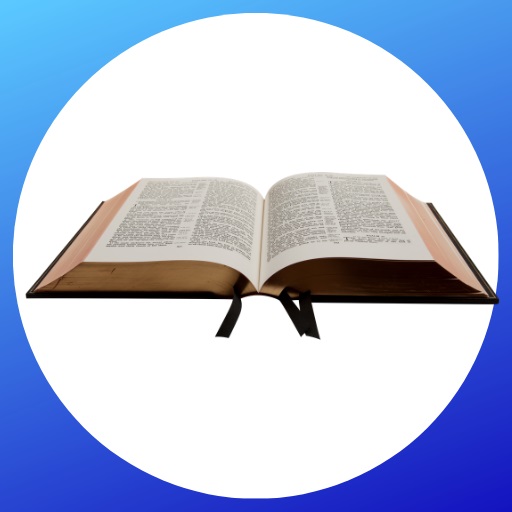 Mzuri Springs provides you with free study guides, devotionals, useful articles, and more