Good Morning Messages For Him That Touches The Heart: In this article, we have looked at inspirational messages that can you can send to your man.  You can uplift his spirit with the kind words you choose to send to him. If you are not sure how to come up heart touching messages for him, have a look at the below messages.
Good Morning Messages For Him That Touches The Heart
1. Good morning love, you are the inspiration in my life. I am assured our future will be bright and blessed Thank you for being so inspirational.
2. I knew you are a wonderful man the first day I saw you and I'm not afraid to tell you that the world needs more people like you. Your compassion and courage are unique to find. Good morning.
3. Good morning, sweetheart. I hope you are awakening to a refreshing and marvelous day. I am glad we belong together.
4. For so many years I have been rejoicing since you taught me how to love. These words will always whisper" I will always want in my life". Good morning.
Read: Good Morning Text For Him Long Distance
5. Good morning love, you are not just the love of my life, you are the best gift.  My life without you would be less meaningful.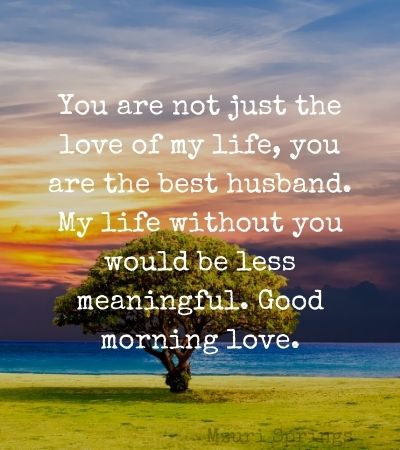 6. Morning Babe, love you so much, no one makes me feel special like the way you do. Love you and good day.
7. I am so proud to call my boyfriend. They say I am lucky to have you but I say I am 100 percent blessed. Thanks for loving me unconditionally.
8. Good morning, it is another day to shine bright. Wish you the best and don't shine less than you were created to.
9. With God on your side, all things will work out well. I am glad you are a blessing to me and many other lives that you make a difference in.
Read: Christian Thinking of You Messages
Heart Touching Good Morning Messages For Him
1. If we don't find out who we are, we will live in the shadows of others. The things we were meant to change will remain the same. Cheers to a beautiful morning of self-discovery.
2. Good morning my love, a blessed morning to be determined to have the chance to go to bed fulfilled. Love you!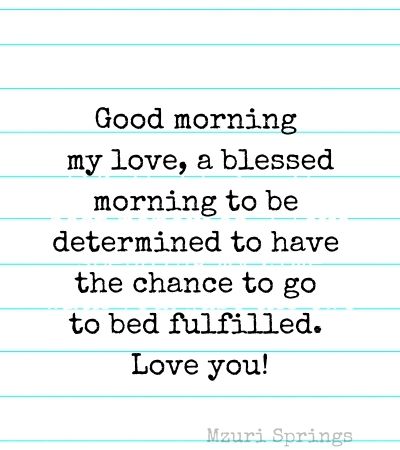 3. Good morning honey, thank you for making me feel special by giving me your time and undivided attention. You make the world a better place with your good listening skills.
4. The days of our lives have turned into several thousand, we may not change the past days, but we can better the coming ones. Good morning.
5. They say we find happiness, but since I met you I can clearly say, we take time and make happiness. Thank you for making my world happier.
6. Thanks, darling for always showing me that it is better to aim at perfection and land at excellence rather than aim at excellence and land at better. Good morning.
Read: Good Morning Text To Make Him Smile
7. The sunshine is shining bright for us. To remind us that we have this life to celebrate it and fulfill our purpose to one another and the world.
8. May the Lord bless the step you take to bring real change into your life. Blessed morning.
Long Good Morning Messages for Him that Touches the Heart
1. Sweetheart, I hope you had a lovely night. You have shown me the wonders of love and I won't let go of our love. I will always hold your hand and be ready to go with you whenever you want us to. May God be our guide. Have a good day.
2. My king, as the morning sun shines radiantly, we are brought to see the opportunities that life has given us. I know that my love for you is true, and I will always allow you to take a walk through my heart. To always discover that I am yours forever. Good morning honey.
3. Good morning lovely husband, I fall in love with you every morning I see your handsome face.  I celebrate you this morning my babe. You add a good melody to my life. You allow me to sing the best love songs from pure experience. I love you deeply.
Read: Christian Birthday Wishes for Boyfriend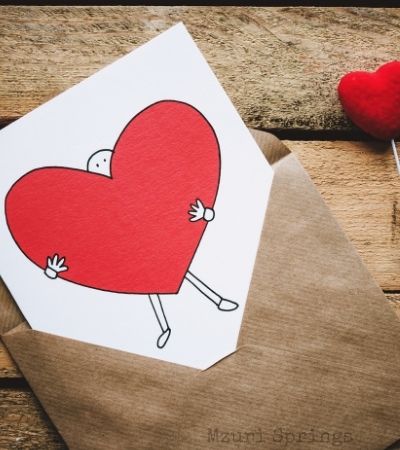 4. The joy of knowing that I will live with you for the rest of my life is wonderful. Every morning I choose to commit to your love that is so real and true. My days and nights are warmer with you in my mind. Have a lovely day.
5. You're my gift from heaven above. You add courage to my world and I know you're the best that I would ever have. I will always pray for you and give thanksgiving praises to God for allowing us to meet.
Read: Religious Good Morning Messages for Him
Inspirational Good Morning Messages for Him
1. Good morning, it is time to go out and make your dreams a reality. May God bless the work of your hands. I wish you all the best. See you at the top.
2. I know the angels watch over your life, hope you slept like a king. As the day unfolds may you have the favor to achieve your plans. Blessed morning!
3. May the Lord teach us to number our days, time flies and waits for no one. Hope we will do the best we can to attain the best. Good morning.
4. It is time to write the beautiful story of our life. May write worth being read by our generation to come. God bless your morning.
5. If you feel the morning gentle wind around you, just know my love for you is growing stronger each day. May you have a blessed day.
Read: Sad Break Up Texts That Will Make Him Cry
6. No one comes out of life alive, so be kind to yourself and love yourself the way God intended for you. Good morning.
7. Good morning, my love! Every situation in our life can turn out to be good if we take the time and see the opportunities God has placed in our path.
8. It is amazing that in our ways we can shake the world, no good act is too small as long as it is done with the right intent. Good morning.
9. Hello babe, even on a dull morning, be glad because the Lord can add a rainbow to a cloudy sky. Love you and good day.
10. A happy morning it is!  I believe it is going to be a blessed day for my love. I love you for making the best out of every situation.
Read: Christian Love Notes to Husband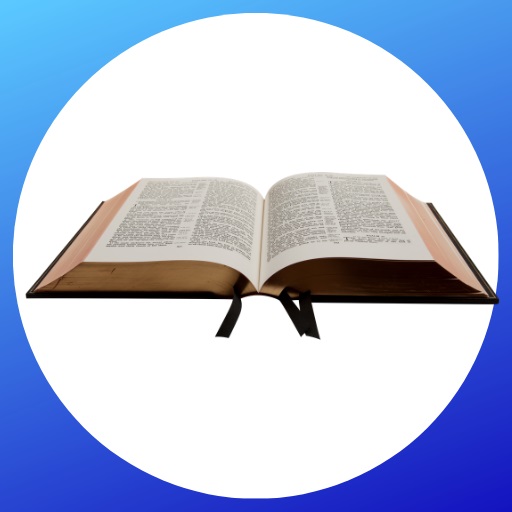 Mzuri Springs provides you with free study guides, devotionals, useful articles, and more