Being in love is a wonderful thing and it is in this regard that we are writing about; Thinking of you inspirational quotes. When you love someone you will often think about them.
Nothing builds your love more than letting your loved one know how exactly you feel. Letting them know that you are thinking of them, and cherish every thought about them. Loves make the world go around and without love many things in world would not progress.
Love is a beautiful thing; it makes the heart of man search for that one girl he loves. The good thing is that when you think about your loved one it takes way negativity out of mind. In a world where the world is full of negativity it would be an inspiration to have that someone who uplift your when spirits are low.
The delight of seeing someone in love is great that is why today we are looking at, Thinking of you inspirational quotes that you can send to your loved one.
Thinking of You Inspirational Quotes
1. I cannot help it, so often I find myself thinking about you, if it is not my heart, it's my mind that cannot let go of the thoughts of you.
2. Thinking of you, I yearn for the time I shall set my eyes on your beautiful face, love you
3. I look forward to the time when I shall look into your beautiful eyes, to see the definition of love in you. Thinking of you
4. My love, every time I think about you my heart dances to the tune of love, I cannot clearly describe how I feel but I know I am deeply in love you
5. Since the day we met I always think about you, when I count the good gifts in my life you are always the first. Love you
6. Nothing brightens my day than the thought of you, the beauty of knowing that I have your love is amazing
7. I have to tell you this: I always think about you, my hearts often goes back to the lovely time we have shared and I cannot help but yearn to the time when we shall have our next lunch date, love you
8. Sometimes when the world is cruel I get discouraged, but the thought of you renews my strength, your inspirational word are close to my heart.
Read: Daily Inspirational Quotes about Life
Thinking of You Card Messages
1. I am sending this card as a sign my love to you, to let you know that I am thinking of you. My heart and mind are always carrying the thoughts of you. Love you
2. Hope and love gives humanity the reason to live a better life. For me I know I have you, my sunshine when my day is cloudy. Thinking of you
3. The thoughts of you are like good music in my mind, a cure to my heart and strength to my bones. Thank you for being my friend and my love
4. Sweetheart I am thinking of you, with this card I have tried to express it in simple manner but nothing can describe what is in my heart.
5. The moments we shared are forever inscribed in my heart, written in clear manner that every time I feel lonely I remember the thoughts of you and smile
6. The feeling of you in my heart are indescribable, every time I think about you I swim in the ocean of love. An ocean of love that I can forever swim without drowning. Love you
7. Every time I think of you I see the world going around and round, love you
Thinking of You Messages
1. Honey I am sending this message to tell you that I am thinking of you. The image of your smile, you perfect body and good deeds are always with me.
2. Thinking about you is like a hobby, something I often find myself doing it. No one else has ever touched my heart like the way you have. Love you
3. Tonight nothing takes my mind than the thoughts of you, nearly all through the night I was just visualizing the moments we have shared and imagining of the more time we shall spend together.
4. Through this message I take time to tell you that in my heart and mind you have a very special place, a place no else can reach.
5. I am sending this message to just say I love you and thinking about you
6. No one knows the perfect measure of love, but the way I am thinking about you, it must be love; it must be love that every moment I cannot help but think of us, how we share our time together and how your smile makes my heart beat fast.
7. I long to see you every time you are far away. Thinking about you
8. Today I saw an old couple holding hands; even at theirage I could see how he loved her. The thought of you could not help but come into my mind. I have loved you since I saw you. The picture of us growing together could not escape my mind. I will always love you
9. True love is when you have all the chance to go and think about anything but out of love you find yourself thinking of that one special person who makes your world go round
Christian Thinking of You Quotes
1. God looked at Adam and knew he needed Eve. Every man has a queen in his heart and for me you are my treasure. I think about you and my love to you is sincere
2. Love knows no borders; it is the reason that two strangers come together and live in one house forever. My thoughts are with you and I pray that more love will always grow in our hearts.
3. No heart should awaken love unless it is ready to go by its tune. I love you, my heart and mind has never experienced such a feeling where I always find myself thing about you.
4. The day I saw you my prayers were answered, it's like God knew what would make my heart skip a bit. When my world seems dull , your thoughts become my sunshine, love you
5. I thank God for giving me eyes, because it gives joy to see how beautiful you are. My hands are there to carry and wipe away your tears, my shoulders to give you somewhere to lean on and my mind to carry all the lovely memories we share.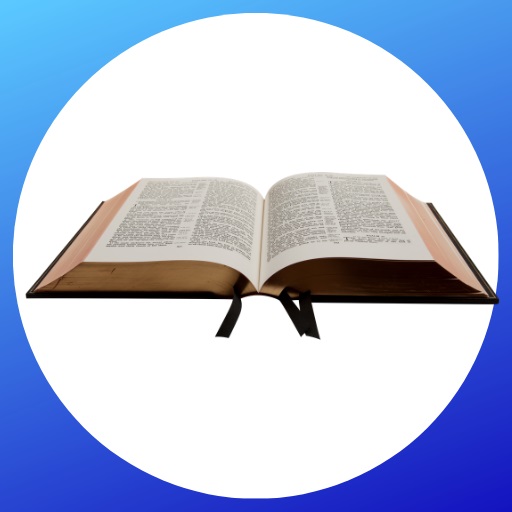 Mzuri Springs provides you with free study guides, devotionals, useful articles, and more