Christmas Card Messages Non Religious: Although Christmas is a Christian holiday, there is something special about Christmas that makes a majority of the people in the world celebrate it. Are you searching for Christmas messages that are non-religious? , this article has combined non-religious Christmas messages that you can share with non-Christian friends.
Christmas Card Messages Non Religious
1. On this joyful season, I am sending you sincere and warm Christmas wishes.
2. May this season be a time to reflect and enjoy your time with your family. Merry Christmas
3. I am wishing you a wonderful Christmas with beautiful memories with those you care about.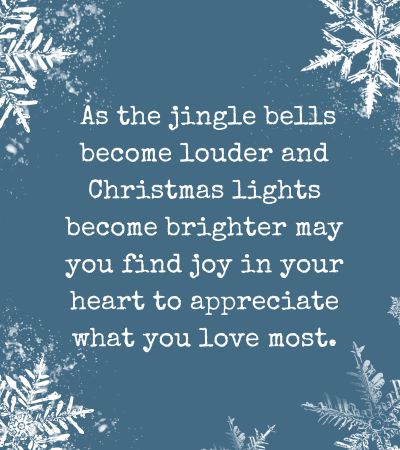 4. May abundant happiness and fulfillment come to you during this holiday season. Merry Christmas
Read: Business Christmas Wishes to Clients
5. As the jingle bells become louder and Christmas lights become brighter may you find joy in your heart to appreciate what you love most.
6. Hope you have great moments to create golden moments in your life.
7. Have a cheerful Christmas filled with fun and love from your family.
8. May your dreams for the season come true. Happy Christmas
Read: Holiday Message to Parents from Teacher
Non Religious Christmas Greetings
1. Cheers to a happy season, it feels great that it's another Christmas season. A time to meet our loved ones and share our best moments of the year. Hope you enjoy the moment.
2. Hope your heart will burst with joy this Christmas. Best Christmas wishes to you
3. This Christmas may your moments be splendid. May your heart be filled with the things that you cherish
Let all your dreams be fulfilled in the coming year. Cheers to a happy holiday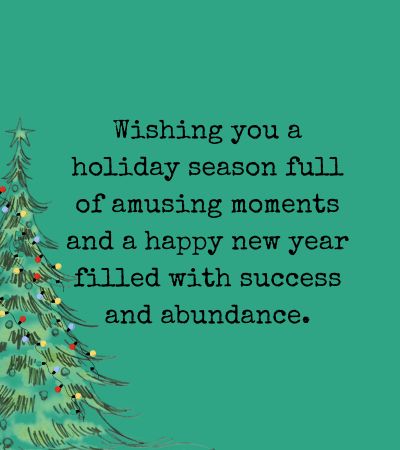 Read: Quotes About Christmas Lights
4. Merry Christmas to you! Hope the gifts from your loved ones will once again bring joy and smiles to your hearts.
5. I take this moment to send you some love. As you celebrate this season I take time to just wish you a Merry Christmas. Lots of love
6. Let a song of joy fill your heart this Christmas. May the coming year present you with opportunities to fulfill your dreams. Merry Christmas
7. As we celebrate together I take this moment to wish you a blessed and blissful Christmas season
Read: Christian Christmas Wishes, Messages & Quotes
Non Denominational Holiday Messages
1. Merry Christmas from me and my family! Cheers to another time of love and togetherness!
2. As the year comes to an end, it comes with a season when family comes together, I cannot forget to wish you a happy and merry Christmas followed by a blessed new year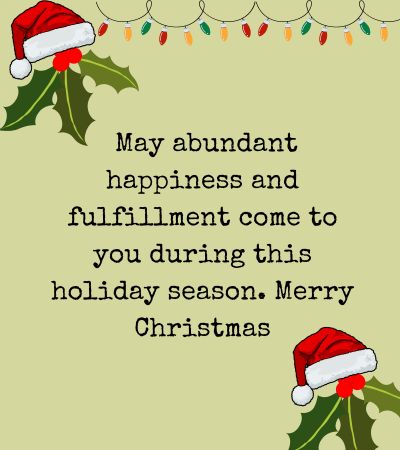 3. It's a time when the joy of seeing our family becomes real, as you celebrate, let God fill your hearts with unspeakable love. Merry Christmas and happy new year to you my friend
4. Nothing brightens our Christmas than the warm wishes we receive from our loved ones. As you take time and celebrate this Christmas be assured that my heart wishes you a wonderful time, my love is always with you.
5. It brings joy to my soul to see a Christmas season knowing you are my friend. I take the moment to just let you know I cherish every season we meet to just sing the Christmas carols. Cheers to a joyful season
6. Wishing you a holiday season full of amusing moments and a happy new year filled with success and abundance.
Read: Short Religious Christmas Quotes
Conclusion: Christmas Card Messages Non Religious
The above messages are unique and can still be personalized to suit the required needs.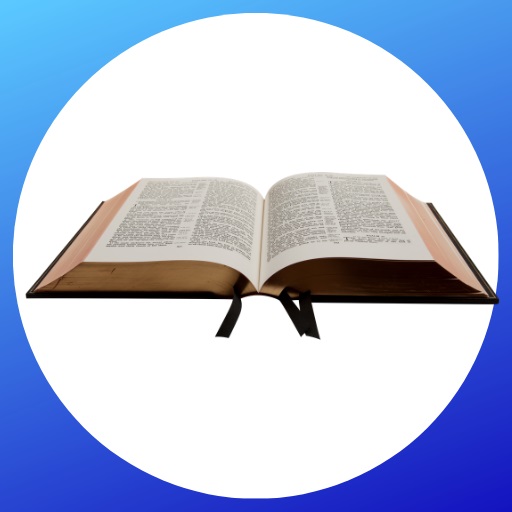 Mzuri Springs provides you with free study guides, devotionals, useful articles, and more