Saturday Morning Prayer Quotes: Are you looking for inspirational quotes about prayer this Saturday? We have compiled one of the best prayer quotes that you can forward to your friends or family as Saturday spiritual blessings.
Most of these Saturday Morning Prayer Quotes are from common teachers of the word of God and others are from individual who has special words for prayers. Additionally, we have also looked at Saturday blessing prayers
Saturday Morning Prayer Quotes
"Don't wait to have a need to pray, any time of the day is the perfect time to pray" Joyce Meyer
"A man is more powerful on his knee than when behind any powerful weapon we have ever developed" Billy Graham
"To pray is to enter the treasure-house of God and to gather riches out of an infinite storehouse." Charles Spurgeon
"We insult God when we pray with our months yet are mind is away from Him" Billy Graham
"True prayer is always a way of life". Joyce Meyer
"Our prayers may be weird. Our efforts may be weak. But as long as we have little faith, the impact of our prayer will be great since the power of prayer is in the one who hears it and not in the one who says it" – Max Lucado
"Cold prayers ask for a denial from God!" Charles Spurgeon
"I started talking to Jesus when I was 17 years old. I now am 83 still talking to Jesus the rest of my life." Al Wagner
"My son talks to Jesus and I hope he continues through to his adult life and lay the same path for his future seed. May my generation have a prayer life. Always taking to Jesus" Louis Adu-Amoah
"Pray without seizing means letting prayer become like our breathing" Joyce Meyer
"In the middle of challenges when friends have run away from you. Just start praying" Atukunda Luke Innocent
"No matter how big is your church, I measure it by the size of its prayer meeting" Dr. Myles Munroe
"Prayer is the opening of the heart to God as to a friend" Ellen G White.
"Is prayer in your life like a spare tire or is it like a steering wheel?" – Corrie ten Boom
"Your prayers should be sincere" Joyce Meyer
Saturday Morning Blessings
God has many blessings in store for you. Seek for His will in your life.
Nothing is impossible with God, I pray He makes a way for you in the most unexpected way. Blessed Saturday
May the favor of the Lord go before you and take away all the enemy's baits from your path. Happy and Blessed Saturday to you.
Also Find: Morning Scriptures Devotional and Friday Christian Prayer Quotes
You are God's child, may His mercy and love always be with you.
As you look for the many things in life, let your heart be wise and know all the true treasures of life come from God. Blessed Saturday
Let the Lord renew your mind, for whatever a man thinks mostly he will become. Through God's direction, you will do wonders
Don't pay much attention to your limit. Tell your limit how you serve a limitless God. Blessed and hopeful Saturday
Saturday Bible Verses
1 Peter 3:12
For the eyes of the Lord are on the righteous and his ears are attentive to their prayer, but the face of the Lord is against those who do evil.
1 Chronicles 16:11
Seek the Lord and His strength; Seek His face evermore!
Job 22: 27
You will make your prayer to Him, He will hear you, And you will pay your vows.
Matthew 26:41
Watch and pray, lest you enter into temptation. The spirit indeed is willing, but the flesh is weak.
James 5:13
13 Is anyone among you in trouble? Let them pray. Is anyone happy? Let them sing songs of praise.
Proverbs 15:8
8 The LORD detests the sacrifice of the wicked, but the prayer of the upright pleases him. 
Saturday Prayer for Family and Friends
"Lord I honor your name because you are the Alpha and Omega. The earth is your footstep and you created everything by your mighty words. Creation declares your glory and no one can challenge your power. Almighty God, this Saturday I commit my family and friends into your able hands. May the blessings of the day be upon my family and friends. Speak a word of healing to those who are sick. Send words of encouragement to those who are weary. Give peace and rest to all those who are seeking comfort. May you answer their prayers according to your will and riches in glory. Draw every one of them to you. That they may live to please you and walk according to your will. Be honored in their lives. Cover them with wings of love and surround them with your blessings. I pray this believing in Jesus' name."
Saturday Blessing Prayer
Blessed Saturday to you! I pray you will become a superior warrior on your knees today!
Happy Saturday to you, I hope your prayers will lay a hold for you to see God's plan for your life.
It is a bright Saturday morning to be glad. May amazing things come your way this day. Have a Saturday full of God's blessings.
Have a joyful Saturday, choose to celebrate life at all times.
May you receive the double portion of blessing this day.
You are more than a conqueror through Christ who strengthens you. Enjoy you Saturday
May the joy of the Lord be your strength this day. With Him on your side, even a dull day still has brightness in it.
This is my Saturday blessing prayer for you "May the Lord add wisdom and happiness to you this day. Bless you, in good health, and prosper you. Amen"
May the Lord reveal to you the best paths for you to walk into a life that is fulfilling.
God's goodness and love fall on you today and always. Blessed Saturday morning
I have faith that God will change your story and make it a glorious one. One that will bring glory to Him.
Saturday Morning Quotes on Blessings
The blessings of God can fall on anyone. More so to the humble.
When the right comes the blessings of God will come into your life.
The blessings of the Lord don't add any sorrow
If you want God's blessing, don't look for shortcuts.
The Lord shouldn't give us the blessings that will lead us away from Him
We are blessed to also bless others
A hand that gives is more blessed than a hand that receives.
Bless others when you can, you can never out-give God.
Conclusion: Saturday Morning Prayer Quotes
The above Saturday Morning Prayer Quotes illustrate the importance of prayers in our lives. Your Saturday morning prayer and blessings will be meaningful if you understand the impact it brings into your life. Your daily devotional will also change as you will put your whole heart into it. Every Saturday when you see it appropriate you send Saturday morning blessings to your family and friends. Your kind words and prayer could be a good reason to make someone feel loved.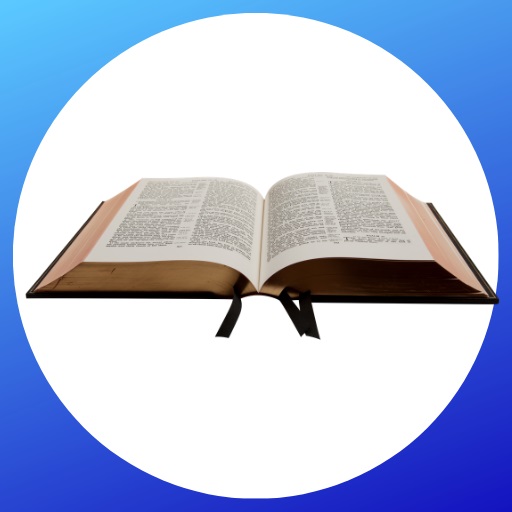 Mzuri Springs provides you with free study guides, devotionals, useful articles, and more