Appreciation Message to A Spiritual Mother: These messages will help you appreciate your spiritual mother. Choose the right message that will bring a smile to her face and make her feel appreciated for the work she does.
Appreciation Message to A Spiritual Mother
1. Thank you for being a wonderful woman who has been very instrumental in helping me grow spiritually.
2. I count you as a blessing in my life. Thank you for nurturing my gifts and talents most remarkably.
3. You are one of the most inspirational people in my life. I am grateful for assisting me become better.
Read: Happy Mother's Day to My Spiritual Mother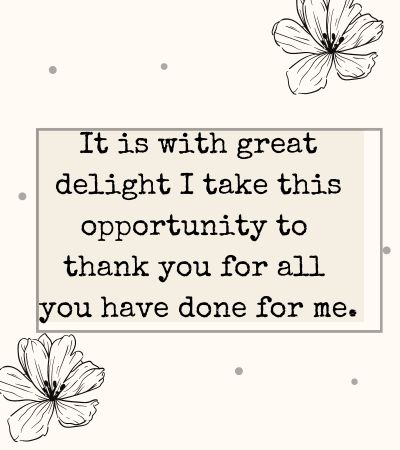 4. As a spiritual mother, you have been a channel of blessing. May God be with you always.
5. Thank you for helping me know the word of God. Hope the Lord will continue to use to touch people's lives.
6. God is the reward of His true servants. May He reward you and strengthen you.
7. I am honored to have had the chance to learn some lessons from your teaching. Feel appreciated for being a great teacher of God's word.
Read: Quotes About Strong Woman of God
8. Thank you for being compassionate and helping many people in need. I pray for you to continue being used by God.
9. Thank you for your love and support. You are a good spiritual mom.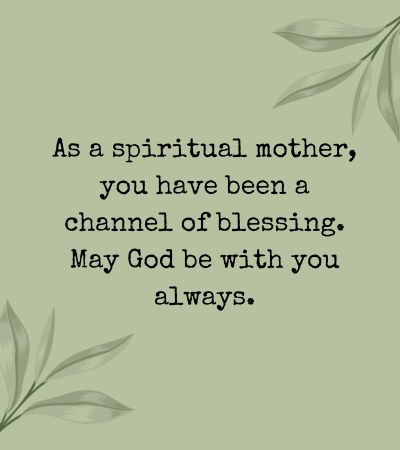 Message to My Spiritual Mother
To my spiritual mom,
It is with great delight I take this opportunity to thank you for all you have done for me. God has different ways of reaching us, and I must admit that you have been one of the people God has used to mentor me. I will always be grateful because you have ensured that I grow spiritually to know the will of God over my life. You gave me a good foundation in God's word and I stand strong in His knowledge. May you be blessed now and forever.
Regards
Read: Happy Birthday Message to A Spiritual Leader
Thank You Message to My Spiritual Mother
1. Thank you for the time you invested in me to ensure I build the best life God intended for my life
2. I am always blessed and inspired every time I spend time with you. Lots of appreciation to you, my spiritual mom
3. In addition to your warm care and guidance, you've stood with me through the happy and sad moments in my life. Thank you and God bless
4. Thank you for the good work you do. I know God has a great reward for you in this life and eternity.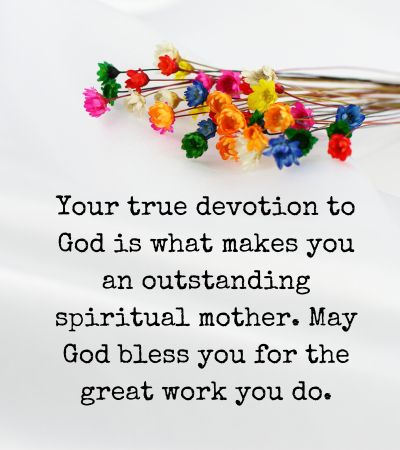 Read: unique grandmother names
5. I am honored to have you as my spiritual mother. Thank you for showing me the world has good people who care about others
6. You are naturally a wonderful mother who is selfless. I am so grateful for helping me achieve some great spiritual milestones in my life.
7. Your godly character is admirable. Thank you for setting the right example in my life
8. Your true devotion to God is what makes you an outstanding spiritual mother. May God bless you for the great work you do.
9. What you have done in my life is priceless, I owe you a lot and I pray that God will grant you the desires of your heart. Thank you
10. I sincerely express my gratitude to you for helping me find my way into spiritual growth and maturity.
Read: Inspirational Words for Pastor Appreciation
Conclusion: Appreciation Message to A Spiritual Mother
There are many ways to celebrate your spiritual mom including buying her an appreciation gift or card. If you are not in a situation to buy her a gift you can simply send her a thank you note to express how much you appreciate her.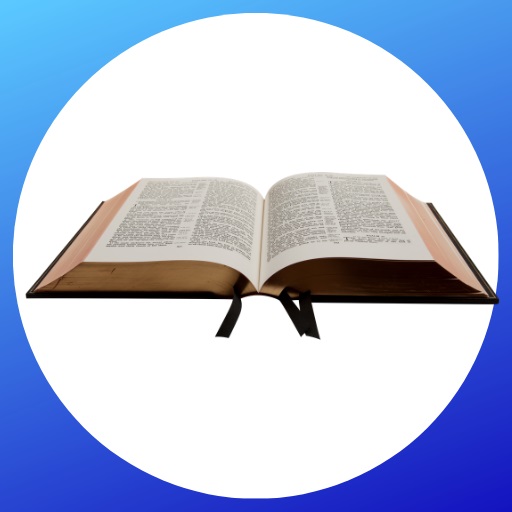 Mzuri Springs provides you with free study guides, devotionals, useful articles, and more