Christmas Card Message for Boyfriend: As the Christmas season approaches, you should be ready to come up with special Christmas messages for the people who add some love and laughter to your life. As you give your boyfriend a Christmas gift you can edit one or two below messages to come up with the best Christmas Card Message for your Boyfriend
Christmas Card Messages for Boyfriend
1. Merry Christmas to you! This Christmas I am excited to have an amazing boyfriend like you.
2. Baby, you don't know the feeling in my heart knowing that I have you to love. Merry Christmas
3. Merry Christmas! I am so sure that not even Santa would bring a better love than yours.
Read: Deep Appreciation Thank You Quotes for Boyfriend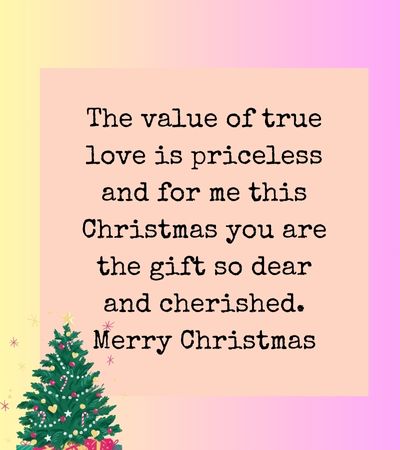 4. The value of true love is priceless and for me this Christmas you are the gift so dear and cherished. Merry Christmas
5. Happy Christmas! I don't know how my world would be without you. Thanks for giving reasons to be hopeful for better days.
6. Best Christmas wishes to you love. This holiday season as I summarize the list of the blessings in my life, I am glad to have your name in it. Merry Christmas
7. It is you I think of when I want to experience peace in my mind. You are my most cherished gift this Christmas. Merry Christmas
Read: Christian Christmas Card Messages
Best Christmas Message for Boyfriend
1. Babe this year the time we had together and the memories we created are a clear confirmation of our love. Merry Christmas, my beloved.
2. This Christmas as the snow is falling, I have a warm and special place for you in my heart. Merry Christmas my love
3. Another blessed Christmas day is with us again! I want you to know that another year with you has shown me you're meant to be the man in my life. Here to many more Christmas
Read: Christmas Message for Ex Boyfriend
4. Merry Christmas my love! You and I were meant to be together; I can always see the love you have for me.
5. With all my heart and soul, I wish you a merry Christmas. Cheers to love-filled days ahead. 
6. Every Christmas is happier since you're a part of it, Love you, and Merry Christmas.
7. This festive season is more joyous and special since you are part of it, Cheer to memorable moments.
Boyfriend Christmas Card Messages
1. My heart loves you so much, I hope you know that. Merry Christmas to your boyfriend
2. Having you in my life is my greatest dream come true. Happiest Christmas to you
Read: Christmas Eve Wishes for Friends
3. Thank you for giving me a reason to love you. Merry Christmas to the coolest boyfriend
4. I am lucky to have you, Since you came into my life my world is brighter and better. Merry Christmas babe
5. Merry Christmas love, this season I feel more ready than ever to celebrate the special moments of this holiday season.
Funny Christmas Messages for Boyfriend
1. You may not know it but your eyes look amazing every time you look at me. Merry Christmas
2. Merry Christmas my love, don't fail to put on the beautiful attire that makes you look like my Santa.
Read: Christmas Eve Love Messages
3. This festive season Santa will not give any presents to any guys who know how to love perfectly, so don't expect any. Merry Christmas
4. It is officially declared, that Christmas will be very cold for guys who will not give gifts to their girls. Have a warm Christmas day, won't you?
5. Merry Christmas to the coolest boyfriend! Hope your new year's speech is getting ready to motivate me again.
6. Hope my name ended up on the list of inspirational people in your life. If I didn't, hope this Merry Christmas wish will help me get to it. Cheers to a wonderful Christmas.
7. Hope you have a delightful, stress-free Christmas surrounded by friends and family. If anyone deserves it, you do.
8. May you enjoy the holidays with fewer struggles of work.
Read: Christmas Card Messages for Girlfriend
With the above messages, coming up with heartfelt Christmas messages for cards for a boyfriend doesn't have to be difficult. The best messages for him should have words that are kind, loving, and appreciative.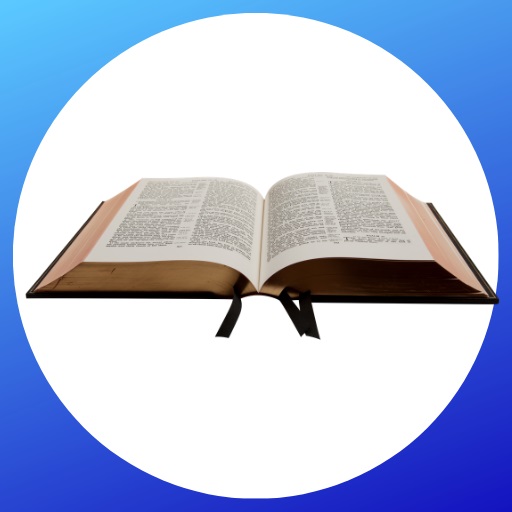 Mzuri Springs provides you with free study guides, devotionals, useful articles, and more