Christmas Message to Husband Long Distance: Celebrating Christmas with your husband should be considered a blessing. As you thank God for the season, share some warm and religious Christmas wishes with your husband. Unlike other Christmas Wishes for him, these take into consideration the blessings of God in your life.
Christmas Message to Husband Long-Distance
1. Thank you for being like a God-sent guardian angel. Even when you are away, you have turned my world into a better place. Merry Christmas babe!
2. Being away from you makes me know I am so blessed and happy to have you. You are the gem in life.  Merry Christmas, my wonderful Husband.
3. It is a sparkling Christmas day; may the true and God-given love continue to burn in your heart though we are miles away from each other. Wish you a wonderful Christmas my loving husband.
Read: Christian Love Notes to Husband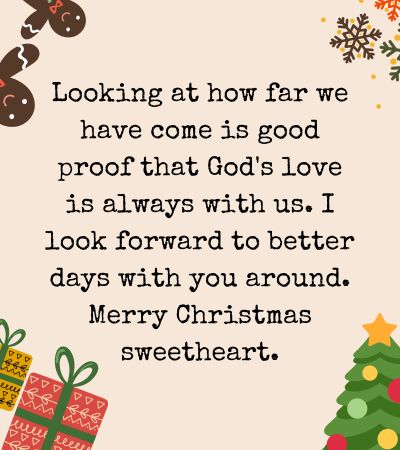 4. Looking at how far we have come is good proof that God's love is always with us. I look forward to better days with you around. Merry Christmas sweetheart.
5. May God's blessings of good health, prosperity, and happiness be with you this Christmas day and many to come. I love you and will always do. Merry Christmas.
6. This Christmas let the love of God reassure you that you are His child. It is always a blessing to have you in my life. Happy Christmas my love, far away.
7. Cheers to a Christmas filled with love and hope. May God answer our prayers to have a wonderful reunion soon.
Read: Religious Christmas Messages for Family
Christmas Message for Husband Across The Miles
1. Merry Christmas Honey, I hope this Christmas you will experience the great love of God.
2. This Christmas let God renew your faith so that you can have a hopeful year full of  His blessings. Best Christmas wishes to you.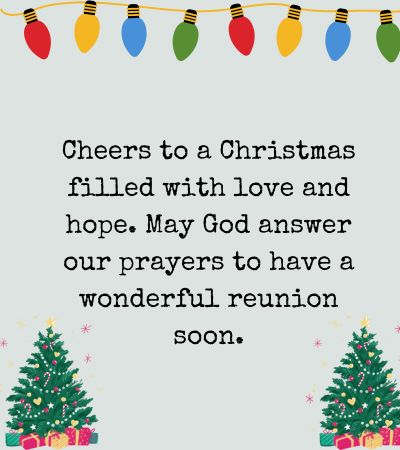 Read: Christmas Card Message for Boyfriend
3. I can't lie, loving you has changed many things in my heart and soul. You are an amazing husband. God bless you and watch over you while you are away.
4. As we celebrate Christmas, may God reveal to us His will for our lives this Christmas. May His amazing grace bless you and bring you safely to me. Blessed Christmas to you.
5. You are loved, you are a special husband and a child of God. I pray your strength will be renewed as we celebrate the birth of our savior.
6. May God speak to your heart and meet your needs. I love you and I will always be committed to you. No distance can come between us. Happiest Christmas to you.
7. Merry Christmas my only love. Thank you for never giving up on me even when I did know how to love you better. You are a heaven-sent gift in my life.
Read: Christian Christmas Wishes for Wife
Merry Christmas to My love Far Away
1. It is another holiday when the jingle bells can be heard again. I am glad that you are not just a husband, but a soulmate and friend. Merry Christmas to my love far away.
2. With you in my life, laughter comes easy, I will surely miss you this Christmas. Your love is the greatest gift to me. Merry Christmas to you
3. Having you in my life adds love that is true and hard to find, I am eagerly looking forward to seeing you soon. a  You are special and I wish you a special Christmas, my love.
4. I love every Christmas with you, but it seems this time will not have your warm Christmas embrace.  Thank you for being kind-hearted husband. Best Christmas wishes to you.
5. Merry Christmas to my love far away. I am glad that you are in my life. Cheers to many more Christmas with you around.
6. It is another period to give the best. I can't express exactly how I care for you. But never forget you are everything I ever wished for. Merry Christmas.
Read: Merry Christmas Daughter and Son in Law Messages
Conclusion: Christmas Message to Husband Long Distance
Your husband is the closest person in your life. You cannot fail to send him a special Christmas message especially if he is far away this holiday. As you send him that message take time and add something special. Let the words flow from your heart, above all be sincere and appreciate him for being your lover and best friend.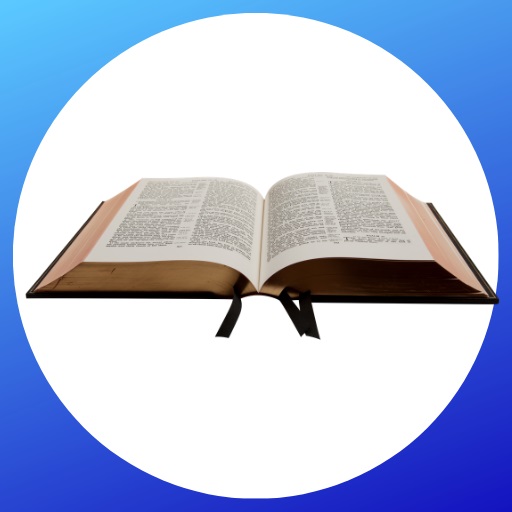 Mzuri Springs provides you with free study guides, devotionals, useful articles, and more