Religious Christmas Message for Wife: During this holiday season, don't forget to make a difference in your marriage. Make your wife feel special by giving her a Christmas gift accompanied by best Christmas wishes. Kind words can do wonders, they can lighten her day in the most magnificent ways. Often, women like to hear sweet words and in this post, we have compiled good Christian Christmas Wishes for Wife.
Religious Christmas Message for Wife
1. Every Christmas is special because we are reminded of what unconditional love can do. I love you and may the love of God be with you always. Merry Christmas
2. The words in my heart and mind cannot express the love and respect I have for you.  Honey, I wish you a wonderful merry Christmas with the unending love of God
3. Honey, I thank you for every moment you showed me you cared. May God always watch over you and thank you for often showing me that you love me.  Merry Christmas!
Read: Christmas Quotes for Preschoolers
4. This Christmas I want to see you happy. I will do my best to ensure you have a memorable Christmas. May God give you the desires of your heart. Cheers to a happy Christmas holiday.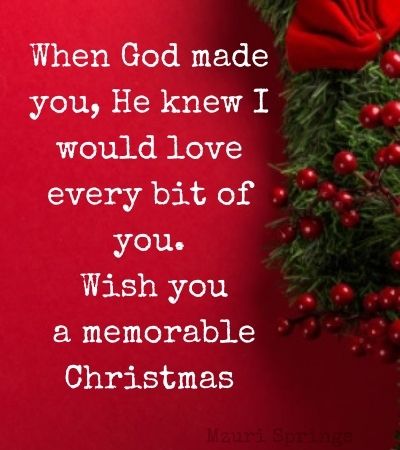 5. I often wonder how far I would have wandered without God's love and your special love. Merry Christmas to the most remarkable wife.
6. Babe, I cherish every moment I share with you. May the happiness you will find on this day become some of the unforgettable days in your life. Blessed Christmas to you
7. Sweetheart, you are a beautiful lady. May the goodness of God fill your heart this Christmas day. Can't wait to begin another year with you. Merry Christmas.
Read: Christmas Message to Church Members
Christian Christmas Wishes for Wife
1. Christmas is special, it is a time of love and cheer. I am grateful to God for allowing us to celebrate another Christmas in joy and love. Merry Christmas my lovely wife
2. Merry Christmas, love. There are many things God has given me but I cannot think of anything better than to have you by my side this Christmas.
3. A toast to my most amazing woman. When God made you, he knew I would love every bit of you. Wish you a memorable Christmas.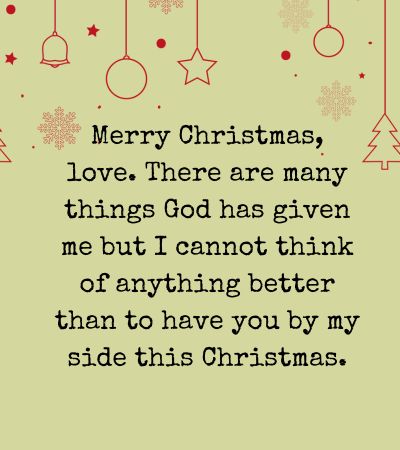 4. Honey as strive to achieve the best in my life, I also hope for the best moments with you. May God bless you this Christmas and fulfill the desires of your heart.
5. Honey as we celebrate this Christmas let us not forget to make God the priority in our lives. Hope this year I have managed to give you the best. Merry Christmas
Read: Christian Christmas Wishes, Messages & Quotes 
6. With you in my life, my heart is always warm. You continue to be God's gift in my life. Merry Christmas
7. Making you my wife has opened incredible doors in my life. Your prayers are my biggest weapon. May God always remember you. Merry Christmas.
Christmas Wishes for Christian Wife
1. With God's help,  I will choose to love you, I deeply fall in love with you. I am not afraid to love you more. Blessed and joyful Christmas season!
2. It is with the greatest honor I take this time and wish you a Merry Christmas. You are a true inspiration. May God's peace and grace always be with you.
3. Being blessed with an opportunity to be called your husband is the best blessing of my life. When I married you, part of my life dreams were accomplished. Merry Christmas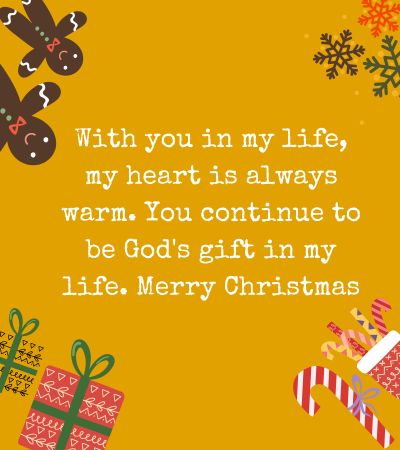 4. On this special Christmas day, I want you to know you have a special place in my heart, no other person can compete for that special place. Merry Christmas
5. May God make your Christmas happier than any other day in your life. You deserve the best because you are the best wife. Best Christmas to you.
6. On a wonderful Christmas day like this, I don't know the right words to describe my queen. All I want you to know is that I would do anything for you. Merry Christmas
Read: Christian Christmas Card Messages
Romantic Merry Christmas Wishes for Wife
1. Darling, it is Christmas already. Our days together have been so good and every day I love the woman I married. May God bless our union more. Best Christmas to you.
2. It is another wonderful Christmas season when I put everything aside and be with the lady God created for me. Babe, I love you and I wish you a merry Christmas.
3. You are the most amazing person in my world. My Christmas is always better when I know that with God on our side, life will continue to become hopeful. Merry Christmas, love
4. I admire the wonderful and godly woman you have become over the years. May this holiday be a time for you to relax and envision the far we have come. Happiest Christmas to you.
5. Merry Christmas to my special wife! Thanks for being the woman after God's own heart. You are the lady I always prayed for.
6. Babe, I have shown you already, but I will not get tired of showing you again that My love for you is never-ending. Merry Christmas to the most beautiful woman
7. For the rest of my life, I will be glad to God for allowing me to find my soul mate. Merry Christmas to you my life
Read: Christian Love Notes for Wife
Christmas Wishes for Wife
1. Before meeting you I often used to wonder how can love speak? Today I know the language of love because of you. Merry Christmas my love
2. The joy of seeing your smile motivates me to become a better man. I hope this Christmas will bring more joy to you. Merry Christmas
3. Babe my heart was reborn after realizing the special place I have in your life. Merry Christmas to you
4. The jingle bells of Christmas sound better when we have the love of the people we cherish most. Merry Christmas
5. Life is sweet when we have more room for love and no space for doubts. I look forward to loving you more. Merry Christmas.
6. Life is too short to live in fear. I gave you my heart even when I didn't know what to expect back. Thank you for taking care of it. Merry Christmas
7. Life is never short for those who choose to love their best. When you give your best, every day is well-lived. Cheers to a love-filled Christmas day
Read: Christian Birthday Wishes for Wife
Conclusion: Religious Christmas Message for Wife
Christmas often comes with lots of activities. At times, as a husband, you could be overwhelmed by numerous duties on your to-do list for Christmas. To ensure you have more meaningful Christmas celebrations you should take time to appreciate the people who matter in your lives. A husband should create time and make the wife feel special. Don't assume she knows that you love her and you wish her the best during this festive season. Spare some time and write something special on a Christmas card.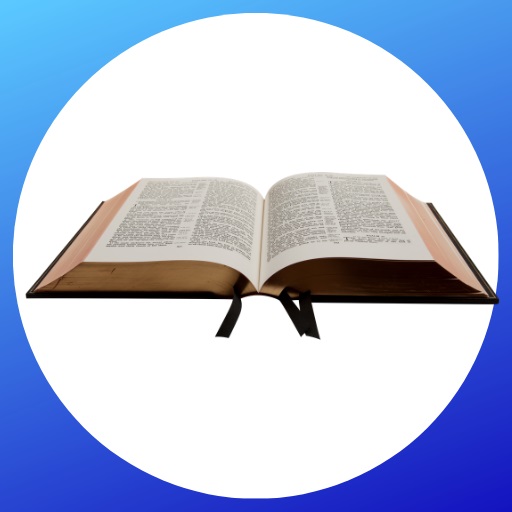 Mzuri Springs provides you with free study guides, devotionals, useful articles, and more