New Year's Day Messages: Happy new year 2023! Finally, 2022 has ended and we have another new year. You have a wonderful opportunity to wish your friends and loved ones a prosperous new year. Before the year's activity soon begin you can take a moment to send your new year's wishes. Below we have looked at the best new year's messages for family and friends.
Additionally, we have the best Happy New Year 2023 Images, jokes, Wishes, Messages, Greetings, and many more.
New Year's Day Messages 
I pray that the new year is going to be filled with joy, sunshine, and hope. May your plans work
As the year begins hope your dreams will come to be true and add to your success, health, and contentment. Happy New Year 2023!
Happy new year 2023! I trust it is going to be a year jam-packed with immense happiness and God's blessing.
Happy we made it to the new year! May good health, success, and peace be with you. Have a wonderful year.
I wish you and your family a successful year!  2022 was a great year, I trust you will have a better 2023. Enjoy!
Hurray!  2023 is here with us. May the Lord recharge your energies so you can face this year with the vigor needed to achieve the best. Happy new year 2023.
This year let go of any worries, doubts, and fears that may want to hold you down. You will make it. Happy new year 2023.
As you set your new year's resolutions, you include things that will make you laugh and live better. Cheers to a wonderful year ahead.
Happy New Year! My hope for you is that all your hard work and sacrifice will bear you good fruits.
Happy new year! As we plan to achieve greatness, let us not forget to love and touch the lives of those who might need our help.
Read: New Year Wishes to Boss and Colleagues
New Year Wishes for Family
To the coolest family in the world, Happy New Year! With God on our side, I am confident this new year is going to bring better opportunities and happiness.
The previous year was great because I had a special family like you. Cheers to a more promising year in 2023. Happy new year my loving family
Happy New Year! You are a wonderful family, your support for each other during the good and the bad times is incredible. I wish you a year full of love and prosperity.
As the new year begin may every day be special to you. May you find memorable moments and impactful opportunities. Happy new year fam.
As you embark on going back to your normal daily activities, may the hand of God be with you. May He make you successful everywhere you go. Happy new year my dear family
The first day of the year 2023 cannot end without sending you my new year wishes. You make my world better and I wish you heaven's blessing upon you all. Happy new year.
Happy new year loved ones. As you plan big for the new year, don't forget greatness often begins with small steps. All the best!
Happy new year 2023! May this brand new year bring your way better health, more opportunities, and a good legacy.
Read: New Year Biblical Wishes
Happy New Year Wishes for Mom and Dad
Below are New Year's day messages 2023 that  you can send to your Mom and Dad
Mom and dad, we are so proud to have you as our parents. I trust this year will be happier and more peaceful for you. Happy new year 2023!
Happy new year mom and dad! You did play your parenting role so well. I am the man I am today because of your guidance. Love you always.
Mom and dad, I don't know the right words to wish you a happy new year. All can say is "may the good God in heaven watch over you, bless you, and lift you". Happy new year
Happy new year mom and dad, I look forward to enjoying this new year with you as my greatest mentors. Love you
In my heart, I pray that this is going to be a great year for my mom and dad. Cheers to a hopeful year.
Mom and dad, don't know where would be without your love and support. As the year begin may the favor of God be upon you.
On this day I count myself blessed for seeing a wonderful new year and for having the gift of loving parents. Happy new year
Since the time I was born you always took care of me, now it is my turn to take care of you. Happy New Year, Mom and Dad!
Thankful to God for the way He has used you to give me the right directions in life. My life is lucky to have you two. Happy new year to the most caring parents.
Read: Religious Christmas Messages for Cards  
Happy New Year Wishes for Brother
Sending you lots of love this new year. You are a wonderful brother. I pray your new year will be blessed with good health and success.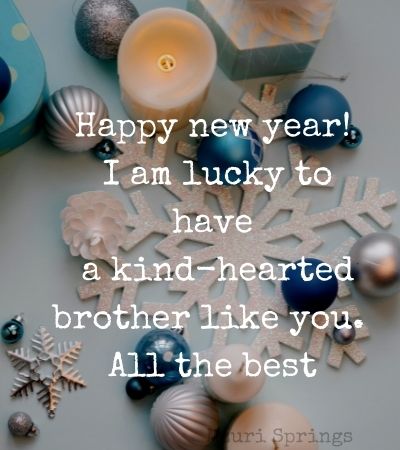 Thank you for being there when I needed you. With God on your side, 2023 will be a blissful year for you. Happy new year my wonderful brother
Every time I count the blessing in my life, I count you twice. You are the greatest brother anyone could ever want. Have the most delightful and prosperous year.
You have touched the lives of people around you in many different ways. In 2023, may more blessings come your way. Happy new year bro
You deserve the best because you give the best. I pray the new year will be filled with hope. Love and joy. Happy new year dear brother
This year will turn out to be great if you maintain your focus and faith in God. Happy and prosperous new year
Cheers to a new year 2023! I am lucky to have a kind-hearted brother like you. All the best
This year will be more exciting knowing I have a big brother I can always reach out to. I love you and wish you a happy new year.
Read: Christian Messages for Christmas
Happy New Year Wishes for Sister
The New Year is here. Trust you will find all the love, happiness, and good opportunity you have been looking for. Happy new year.
Hope you have welcomed the new year with open arms. Be blessed now and always. Happy new year 2023 from your caring sister!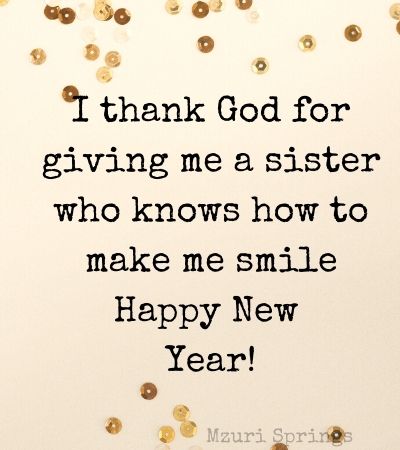 I thank God for giving me a sister who knows how to make me smile. My world has more rainbows because of you. Happy new year sister!
I cannot put together the perfect word to wish you a happy new year, but I want you to know I am praying for the best in your life. Happy new year my darling sister
Sisterhood is a perfect gift of God. Regardless of the ups and downs, you will always be the cherished gem in my life. Have a marvelous new year my dear sister.
As we unveil the new year, I am sending you heartfelt new year's wishes filled with love and kisses.
Happy new year 2023 to my loveliest sister. The door for the new year has opened at the right time. May your dreams come true.
Happy new year sis. as the whole world around us develops, I am confident that we will also get the opportunity to fulfill our dreams. Cheers to a prosperous year
Read: Christian Messages for Christmas
New Year's Jokes 
Below are new year funny jokes and New Year's Jokes 2023 that you send to your friends to begin the year on a lighter note
As the year begins don't tolerate resolutions like "lose weight in 10 days"
After 365 days you realize nothing is special in a day till you choose to see it special
What do farmers grow on January 1? New Year's Hay.
Hope you will get a new year's toast.
Read: Business New Year Wishes to Customers
Conclusion: New Year's Day Messages
New year's day is an amazing day to send kind messages to your friends and family. As the festive and holiday season come to an end, create unique new year messages and surprise your loved ones. A simple new year wish can encourage or motivate someone to begin year 2023 on a high note. All the best as you celebrate this day.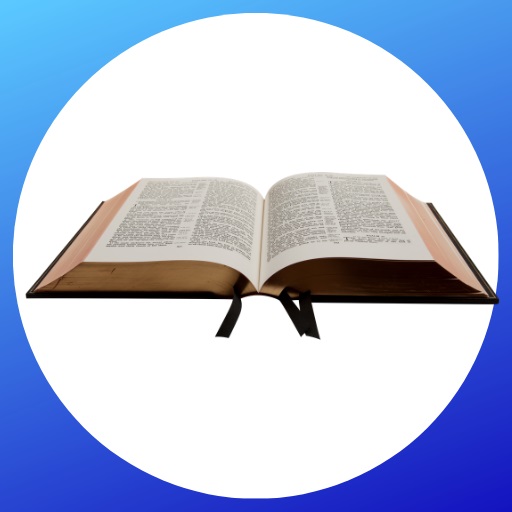 Mzuri Springs provides you with free study guides, devotionals, useful articles, and more