Spiritual Merry Christmas Wishes: Best greetings and Wonderful wishes for this year's Merry Christmas. The joy in this period can be seen in people's faces. As you send your Christmas gifts include your magical and cheerful Christmas wishes. Below are Spiritual Christmas that you can send to your loved ones.
Spiritual Merry Christmas Wishes
1. Let the hope and love from the birth of Jesus bring you the happiness you have ever dreamed of. Wish you a blessed Christmas!
2. It's a special time to worship our creator, for he loved us so much and gave His only son for us to be saved. Wish you a merry Christmas!
3. Merry Christmas to you, as your loved ones come home, may angels surround you and help you create warm memories in your hearts.  Wish you a delightful new year.
4. May you live for Jesus and claim His promises over your life . Merry Christmas!
5. May the joy of Christmas fill your heart with love and happiness!
6. We wish you a Christmas-filled with God's love and His miracles. Merry Christmas!
7. As you celebrate the love of Jesus, choose to give and celebrate with those who are in need. Merry Christmas to you
Christian Messages for Christmas
1. Merry Christmas to you! During this special day, let the Love of God come to you and give you better dreams and joy to celebrate the far you have come.
2. As the whole world rejoices, I take the opportunity to wish you a peaceful and calm day. As Christ brought peace on earth, may His light shine on you. Merry Christmas
3. It's another beautiful Christmas day. May tender memories of a King born on earth be created for you on this special day.
4. On this cheerful day, and all through the holiday, may God add to your life more love and unforgettable smiles . All the best.
5. Merry Christmas, I pray you will have a Christmas day that you longed for throughout year.
6. It is another time to hear your lovely voice sing your favorite carol and celebrate the birth of Jesus. Cheers to a wonderful Christmas day
Read: Religious Christmas Messages for Cards 
Religious Beautiful Merry Christmas Wishes
1. On this special Christmas day, I am sending my love to you.  May this be a Christmas to remember and may God bless your plans. Happy holiday to you.
2. It is not the Christmas tree or the bells that make my Christmas special, but the idea of knowing God gave us the His only so. Happy Christmas to you.
3. It is another time to retell the story of how humanity got life again through the birth of a savior. Merry Christmas!
4. This season is not for Santa, or the Christmas tree but a time that reminds us that the son of God rewrote our story. He broke the curse of sin in our lives. Merry Christmas
5. Christmas is special, it will never be ordinary. God gave us the extra ordinary gift of our savior Jesus Christ. Cheers to a special Christmas
6. May God grant you more days to have more impactful days. Have a superb Christmas day.
7. May the presence of a happy family be your best gift this Christmas. Merry Christmas.
Read: New Year's Day Messages
Christmas Message to Church Members
1. I appreciate all that you've done for me this year. Hope you will enjoy the good moments with your family. Merry Christmas
2. On this Christmas I hope the day will bring you happiness. Lay everything aside and celebrate each moment you have with those who dearly care about you.
3. Wish you a joyful Christmas day. I hope you will find time and relax your mind and soul around the unconditional love from your family.
4. This Christmas day let the joy of the Lord be your strength, Jesus is the reason for the season. Merry Christmas
5. Another wonderful Christmas to witness the love of God through Jesus. Merry Christmas.
6. This season let your heart spread the joy, allow your hands to reach out to the less privileged and allow your mind to find rest. Merry Christmas
7. Merry Christmas church members, may the Almighty God Shower you with His blessings.
8. Christmas memories with loved ones are a gift. It is another time to positively impact the lives of those around us. Merry Christmas
Read: Short Religious Christmas Quotes
Christian Christmas Messages for Friends
1. As you get the Christmas recipe, let your heart also be spiced up with love, joy, and peace. Merry Christmas
2. Merry Christmas to you! Don't allow the familiarity with Christmas festivals to blur the true meaning of Christmas.
3. I wish you a memorable Christmas, never forget that Christmas does not just happen, it is a day when God gave us His best. Merry Christmas!
4. It is the time to embrace God's Kingdom. By his power forget what has failed and take advantage of what He has promised you. I wish you a Happy Christmas day!
5. Don't let the hope of Christmas pass you by. Wishing you a delightful and magical holiday season ahead! Merry Christmas.
6. Oh what a holy night, may your hearts be filled with the hope of a better year ahead, Merry Christmas
7. No matter what we have gone through, coming this far and seeing a joyful Christmas day proves God has been faithful. Enjoy every moment of this Christmas day.
8. Hallelujah, Our King is born. May the good times of this Christmas day become the golden moments in your later years! Merry Christmas.
Read: Inspirational Religious Christmas Messages
Conclusion: Spiritual Merry Christmas Wishes
The above collection of merry Christmas and Happy New Year 2023 messages are suitable for family and friends. This is the best time to express some gratitude to the special people in your life. Create memorable moments by sending special wishes on Christmas cards or text messages. Kind words are memorable, so don't overlook their importance. Have an enjoyable and happy holiday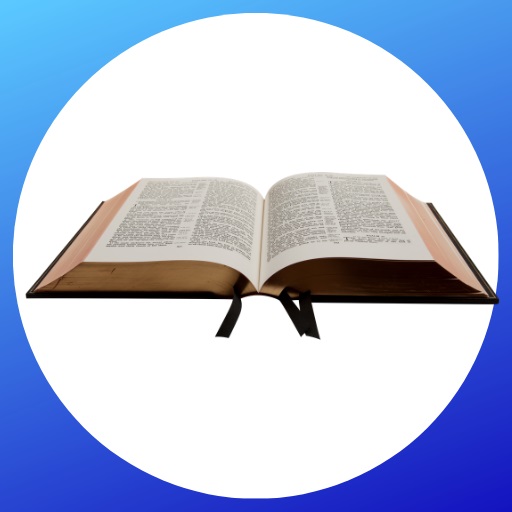 Mzuri Springs provides you with free study guides, devotionals, useful articles, and more